EK-Quantum Power Kits Rolled Out By EK
EK® Water Blocks, the premium liquid cooling gear manufacturer, is launching the new EK-Quantum Power Kits that are based on EK's successful RGB kits, but this time with complete D-RGB support and all-Quantum Line products, with various added accessories. The Kits are aimed at enthusiasts who have powerful PC hardware and want a very high-end solution for cooling that hardware without having to pick custom loop parts themselves. These Quantum kits will make the loop building experience easier thanks to the extra accessories. Additional benefits also come from D-RGB (addressable RGB), dye pack for creating own coolant color, two 90 degree fittings, reservoir tube clamps for alternative mounting, and more. These kits come in two sizes – 240 and 360 which designate the size of the radiator.

Old vs New kits, what changed?
Various new additions of tools and "quality of life" improvements are added to the Power Kits, the full list is available below.
| | | |
| --- | --- | --- |
| Feature | EK-KIT RGB | EK-Quantum Power Kit D-RGB |
| Intel and AMD Compatible | Yes | Yes |
| RGB LED Type | RGB 12V | D-RGB 5V(aRGB) |
| 2x 90° Angled Fittings Included | No | Yes |
| Tube Cutter Included | No | Yes |
| Filling Bottle Included | No | Yes |
| RGB Splitter cable | RGB 4-way | RGB 6-way |
| Reservoir Tube Clamp Included | No | Yes |
| Dye Pack included | No | Yes |
EK-Torque Angled 90° – Black – Revolvable angled (90°) adapter fitting with G1/4″ threads. In the form of a cylinder, it is very sturdy and there are zero movements in the revolvable joint. This Quantum Line adapter is made out of CNC machined brass with high-quality Satin Black finish while the seal is made by quality rubber O-rings. These angled adapters make difficult tube routes a breeze.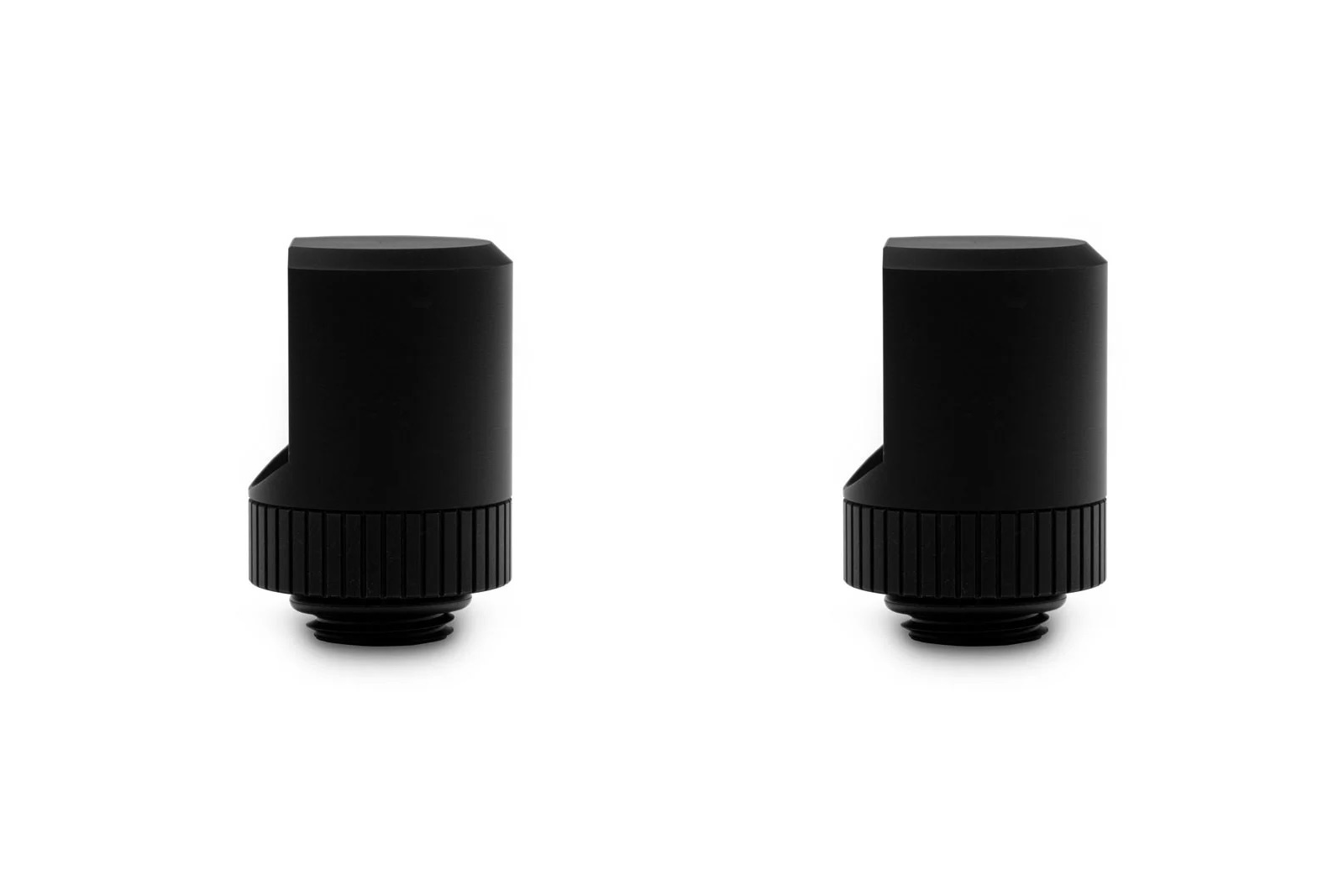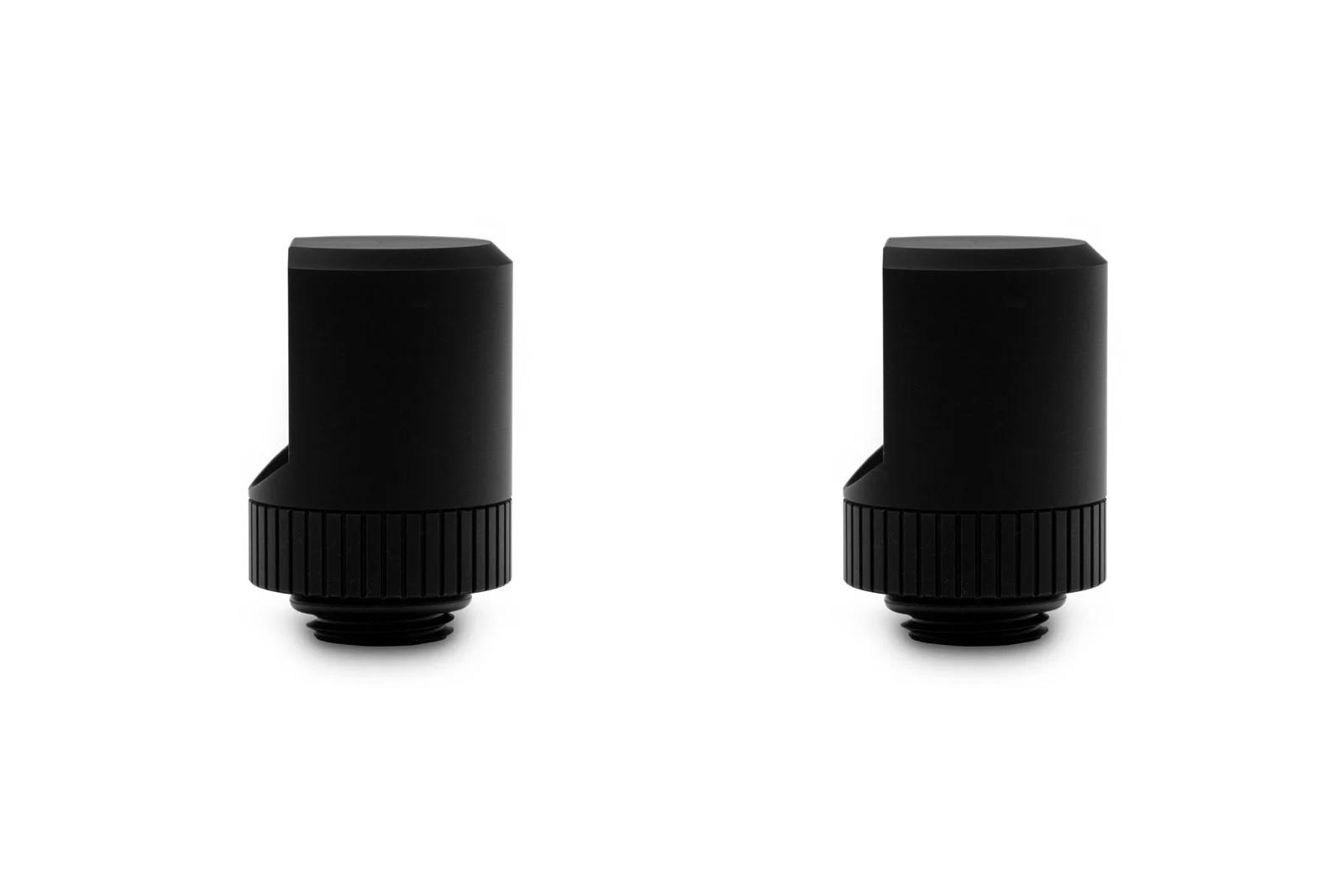 EK-Loop Soft Tube Cutter – A simple tool used to make a straight tube cut. Safe and easy to use.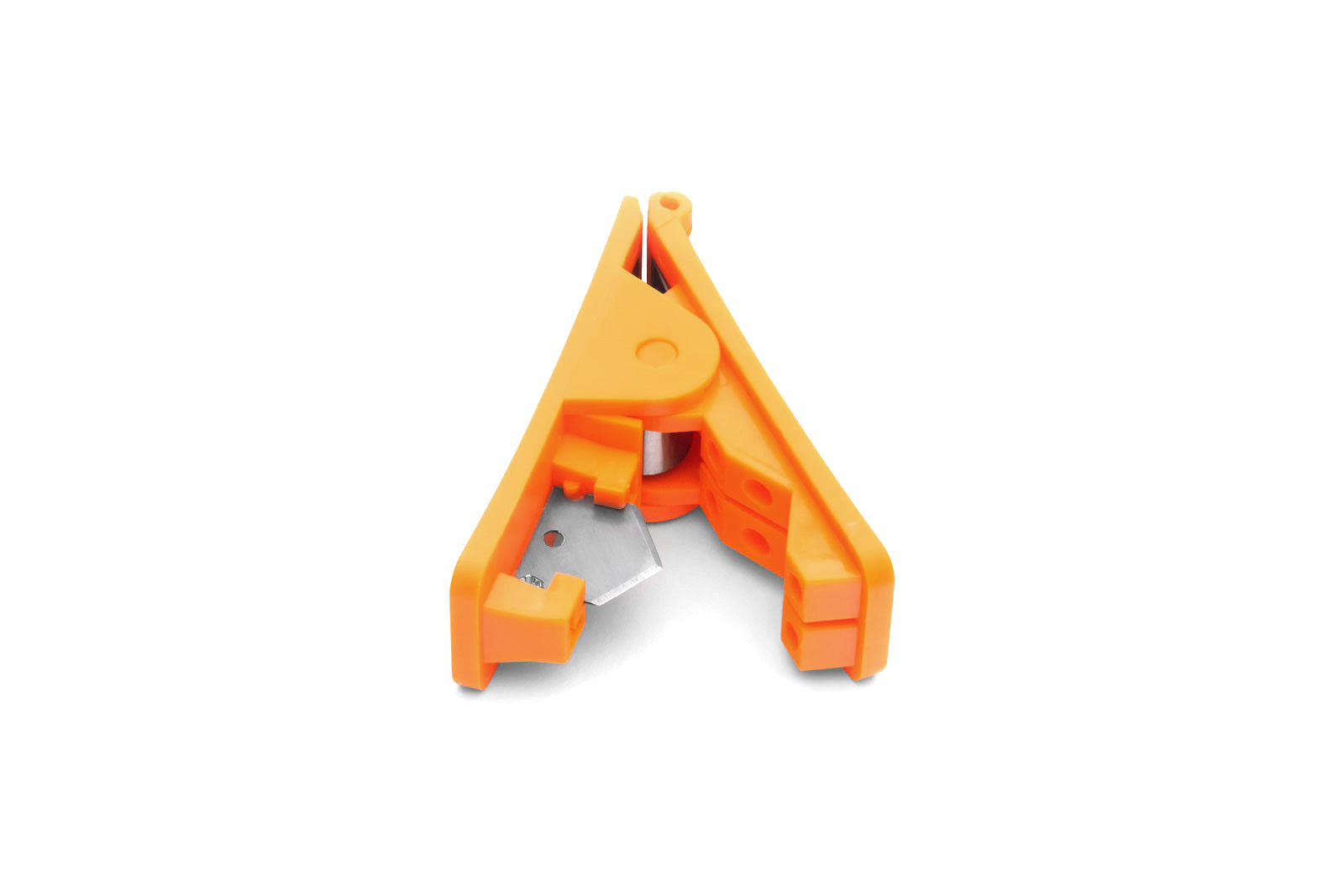 EK-D-RGB 6-Way Splitter Cable – This splitter cable enables you to connect up to 6 D-RGB products to a single source header. Be it on the motherboard or on the D-RGB controller of your choice.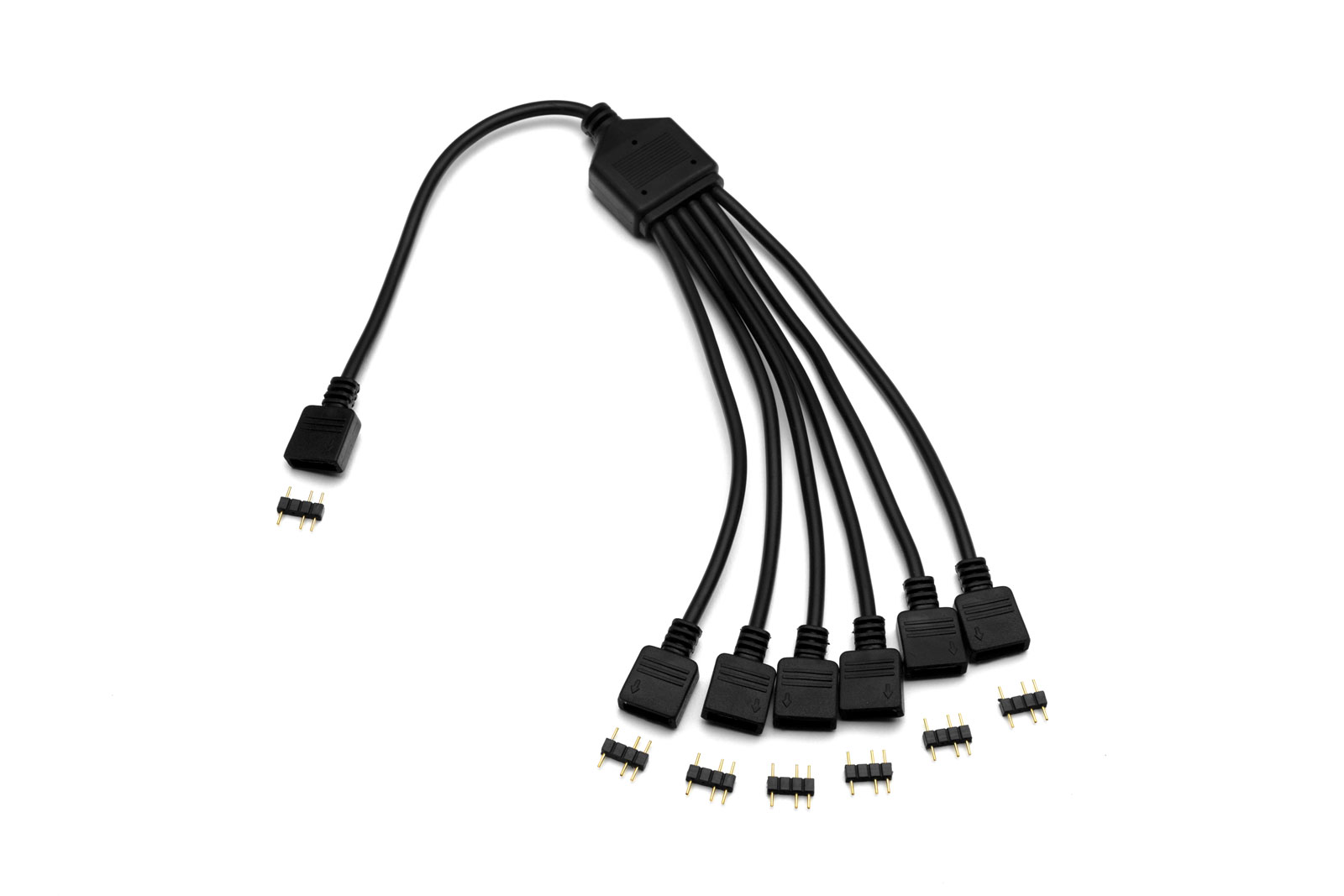 Foldable Filling Bottle – Very convenient for mixing the EK-CryoFuel concentrates with distilled water. The telescopic tube of the filling bottle can reach even the most remote and crammed fill ports.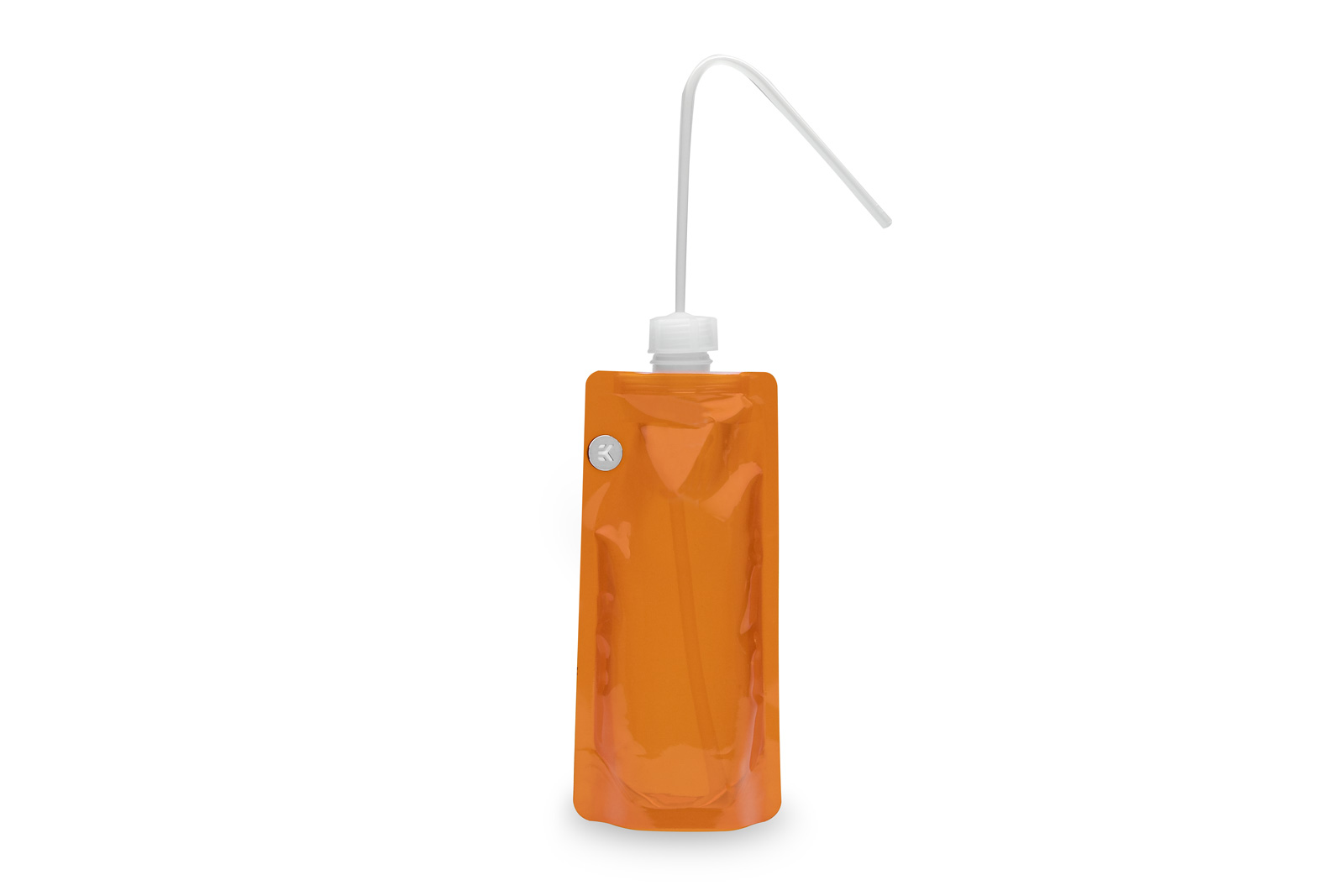 EK-Loop Multi Allen Key (6mm, 8mm, 9mm) – A multi-purpose tool that replaces the standard 6mm, 8mm, and 9mm Allen key, while it can also be used to operate acetal plugs (with the line style groove). The key does not only replace all of the crucial Allen key formats used for building a liquid-cooled PC but also helps protect your liquid cooling gear.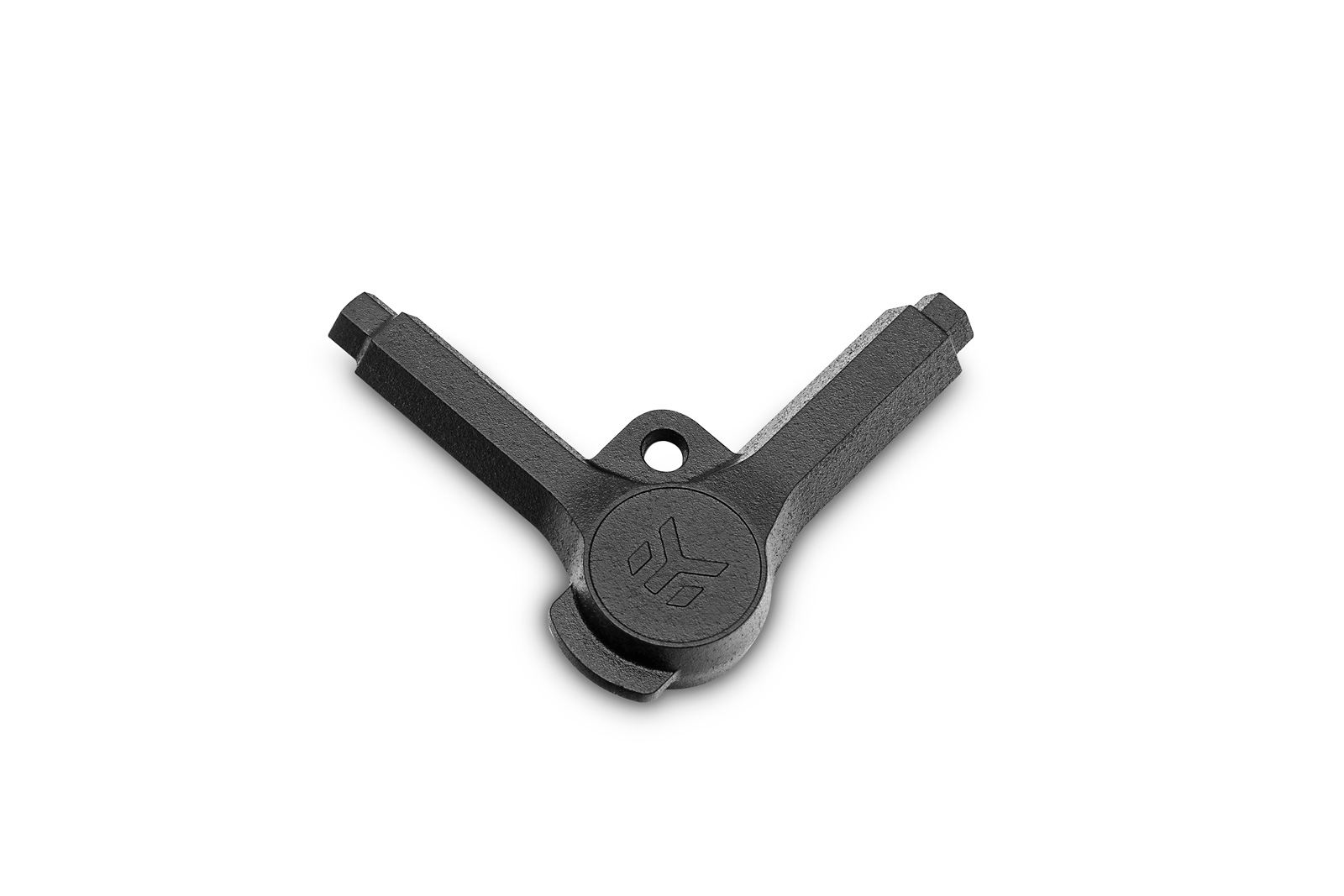 Reservoir Tube Clamp & Versatile Combo Bracket – These pieces feature several mounting options for your pump-reservoir combo offer you way more options to fit it perfectly inside your case.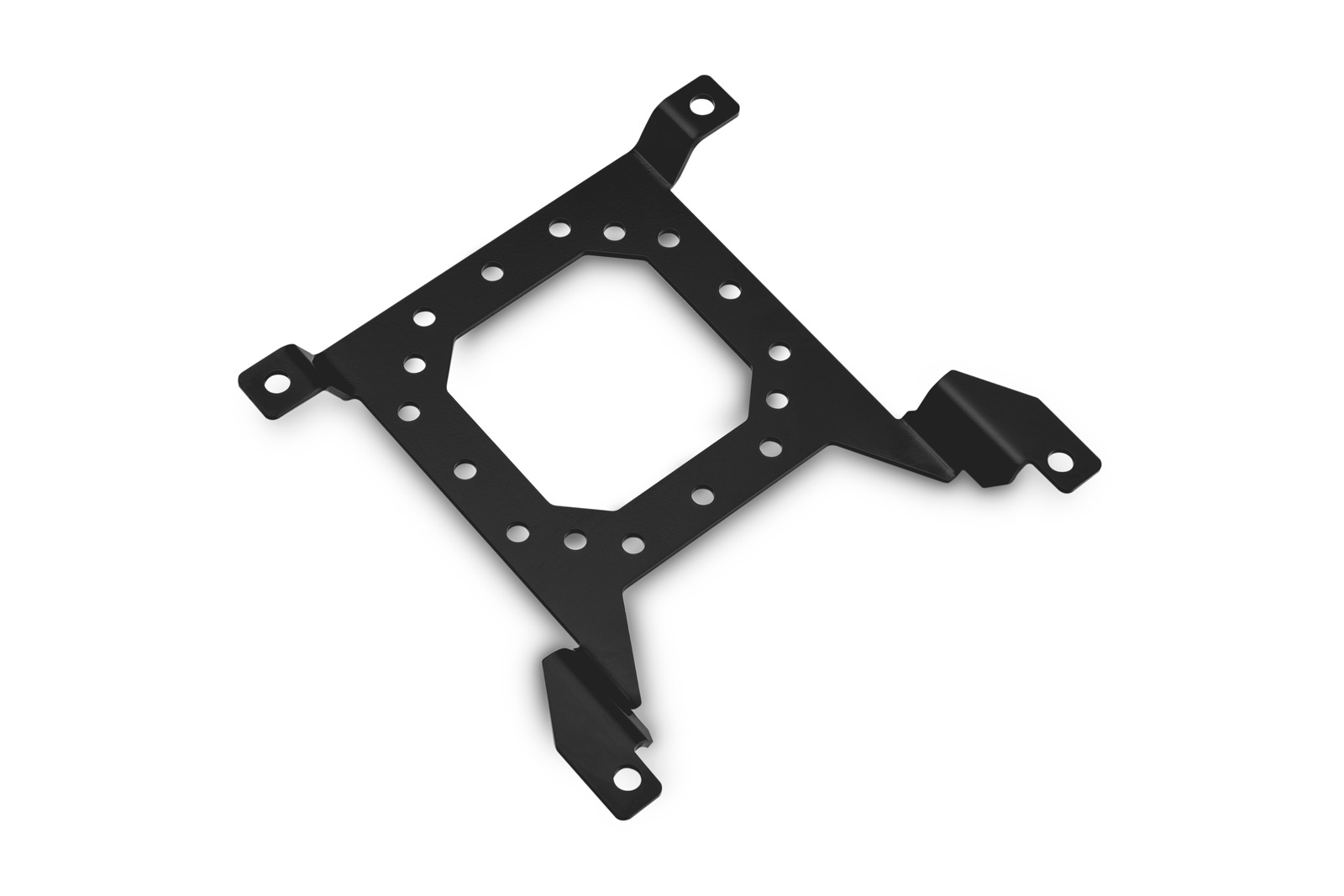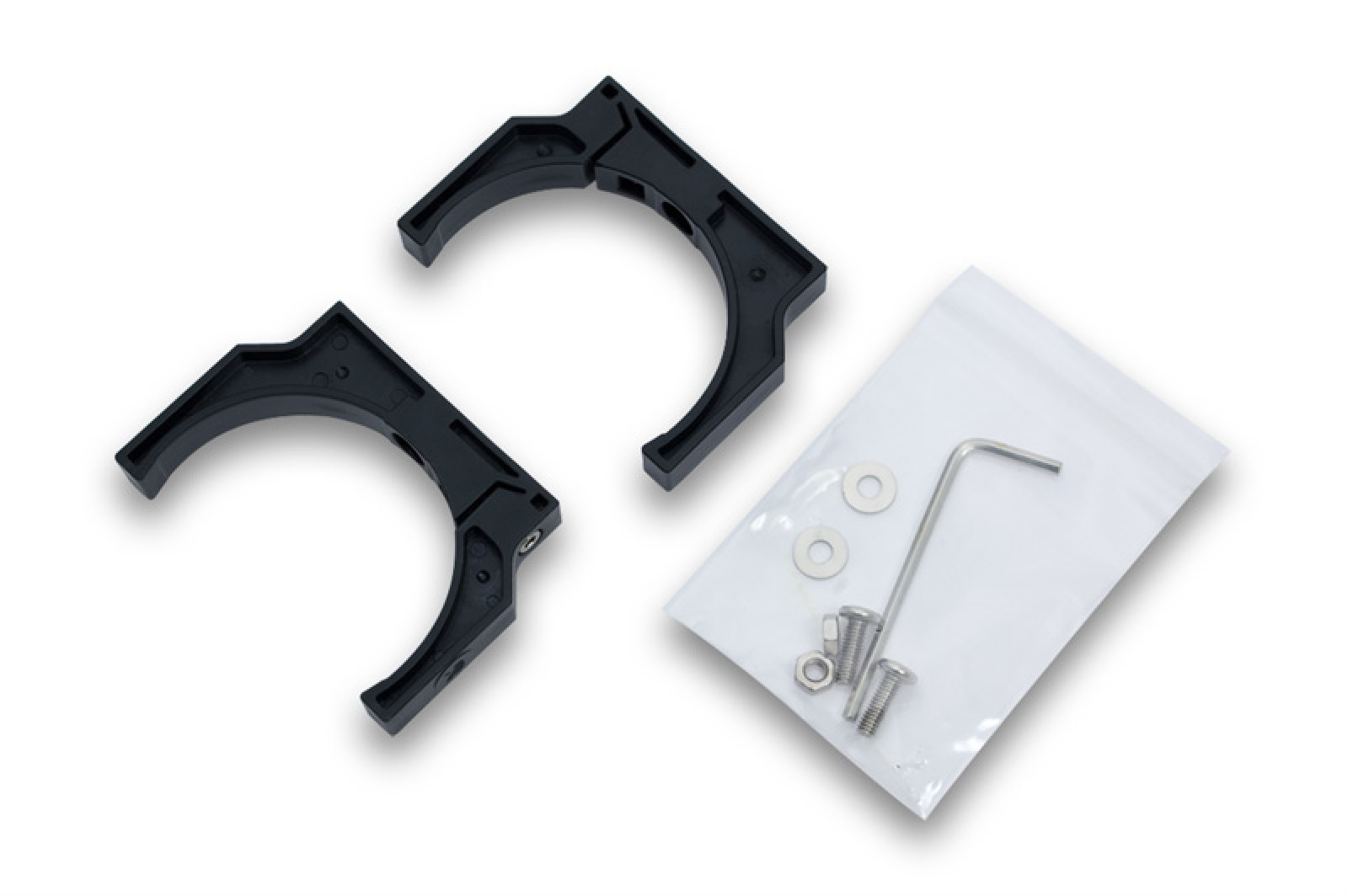 EK-CryoFuel Dye Pack – This small creativity pack will allow users to transform their clear or white EK-CryoFuel coolants into beautiful, personalized, one-off colors. The package consists of Red, Yellow, and Blue dye bottles that you apply to your base coolant – EK-Cryofuel Clear.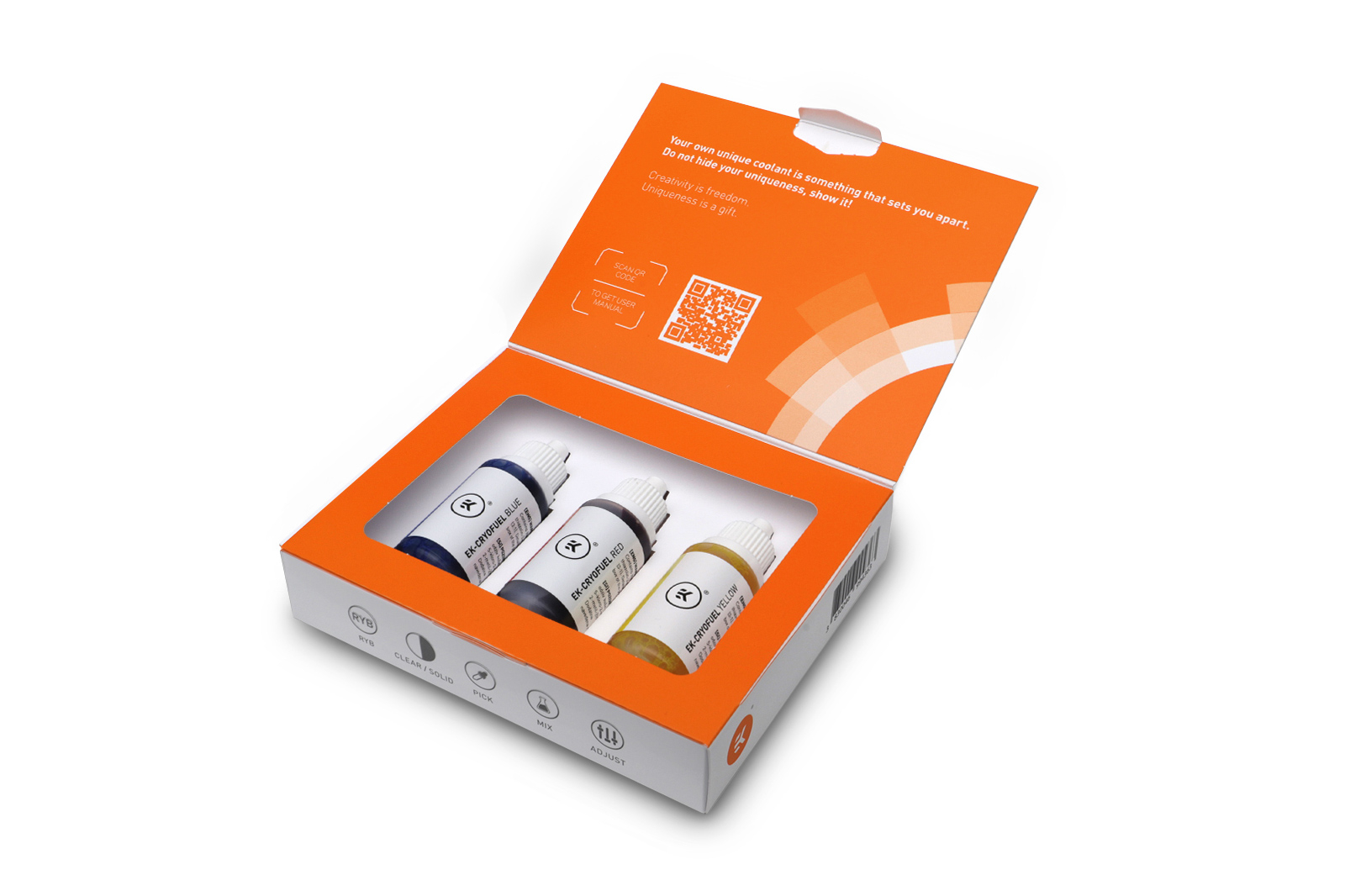 EK-Quantum Power Kit 240&360 components: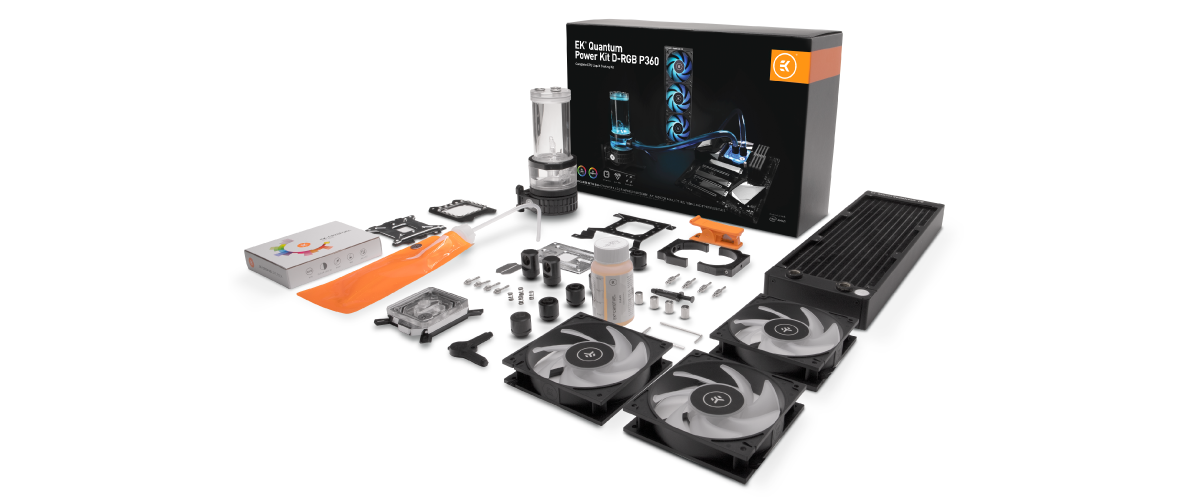 EK-Velocity D-RGB – Nickel + Plexi – Universal CPU water block that fits all modern CPU sockets with a universal mounting mechanism that offers error-preventing, tool-less installation. The result is an easy installation that brings perfect performance every time. Low hydraulic flow restriction enables this product to be used with lower pump speeds for added silent operation, while still achieving top performance!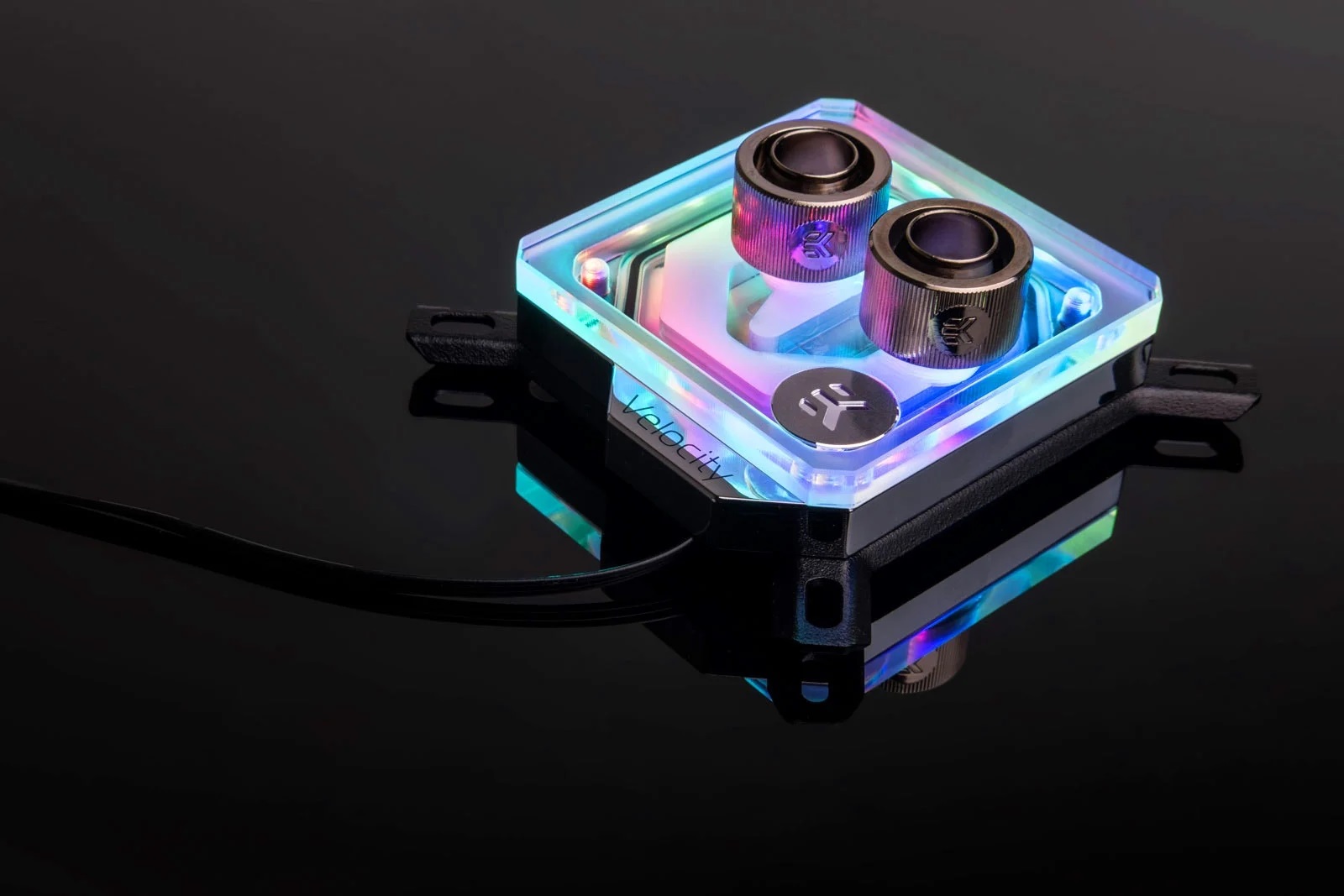 EK-CoolStream PE 240/360 radiator – It gives this kit its name – offers best cooling capacity in the 38mm thick radiator class: Double stack copper fins provide massive surface area while the parallel flow cooling chambers reduce hydraulic flow resistance to a minimum. Built for EK-Vardar 120mm high static pressure fans, these radiators are optimized for maximum heat dissipation across the entire fan operational range thus delivering exceptional performance at both low- and high airflow operation.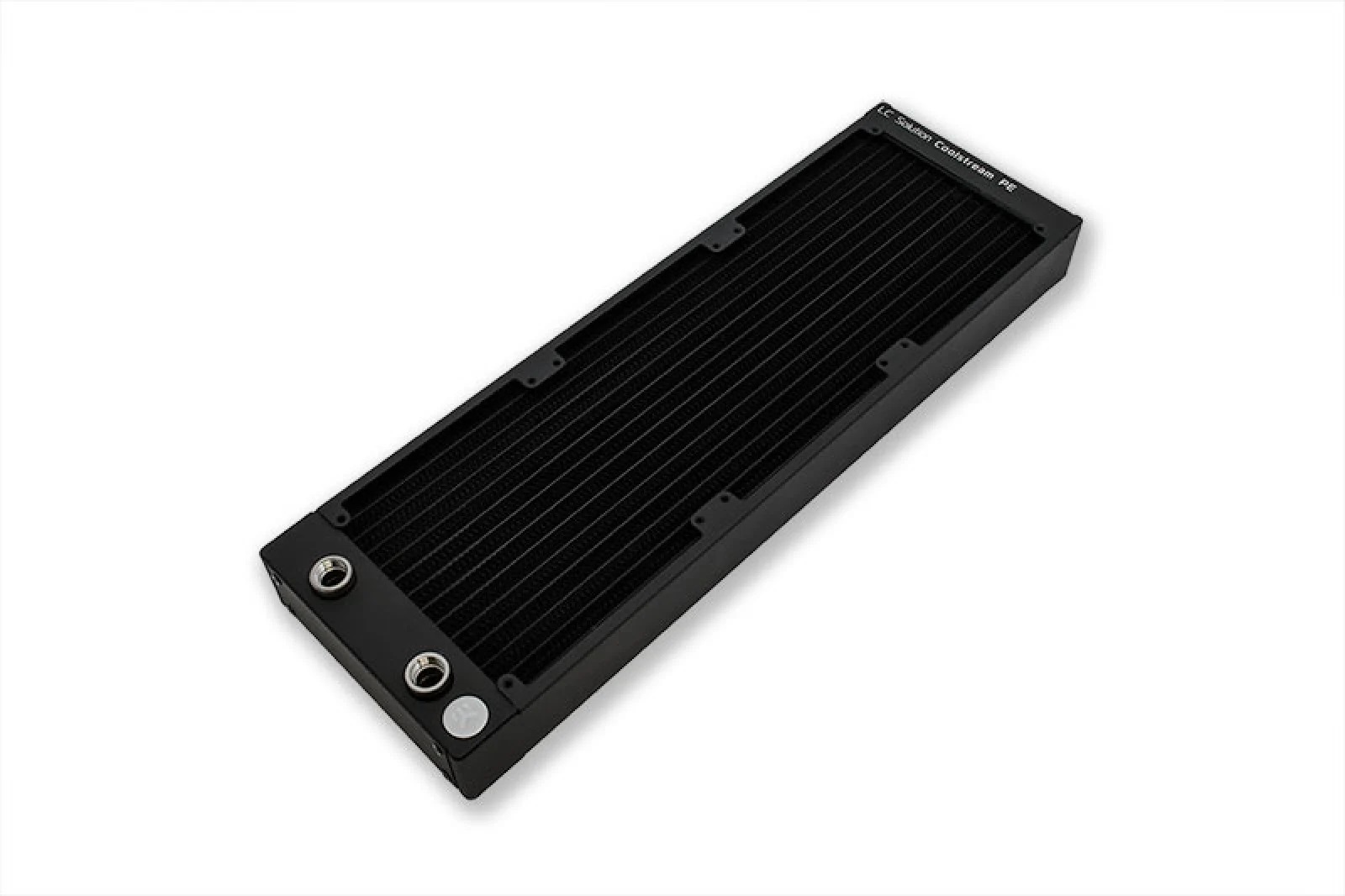 EK-Vardar EVO 120ER D-RGB – Ultra-bright addressable RGB high-static pressure computer cooling fan, designed and built primarily for highest-performance computer liquid cooling systems. EK-Vardar EVO D-RGB is simply the best choice for computer radiator cooling as it provides unmatched performance throughout the entire operating range. EK-Vardar EVO fans feature a special Start-Stop function that brings a true 0dB experience for the absolute silent fan operation.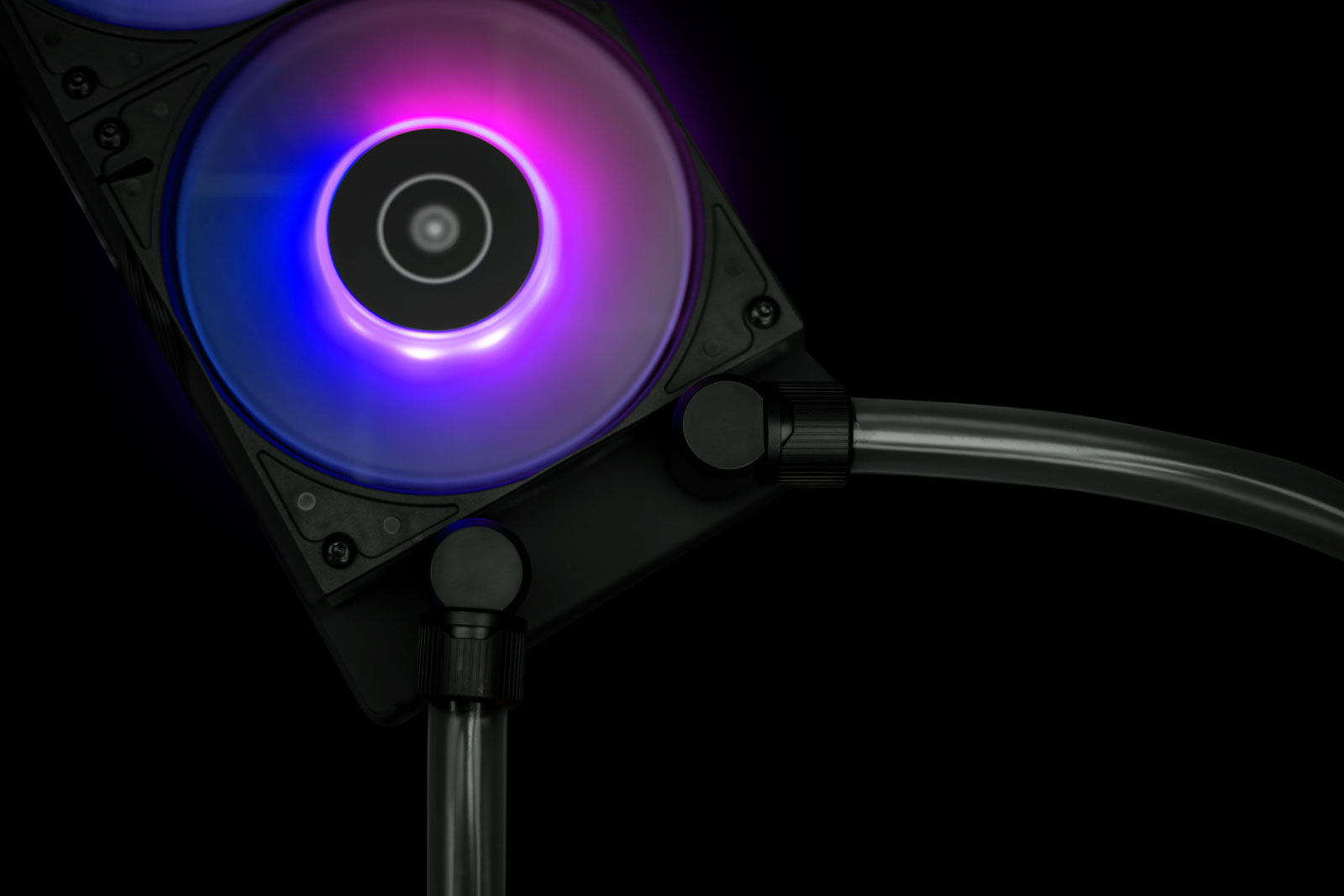 EK-Quantum Kinetic TBE 200 D5 PWM D-RGB – Plexi – High-performance Quantum pump-reservoir combo unit with rich D-RGB lighting. The core of the combo unit is the market-proven Xylem D5 PWM water pump. The unit features a fully rounded design thus offering greater usability, allowing installation at any angle within 360° of rotation. A special rubber shock absorber is used to de-couple the main pump body from the mounting clip for silent operation, free of vibration-induced noise. Additionally, horizontal and vertical positioning is supported for easier tube routing possibilities with a multitude of ports to choose from.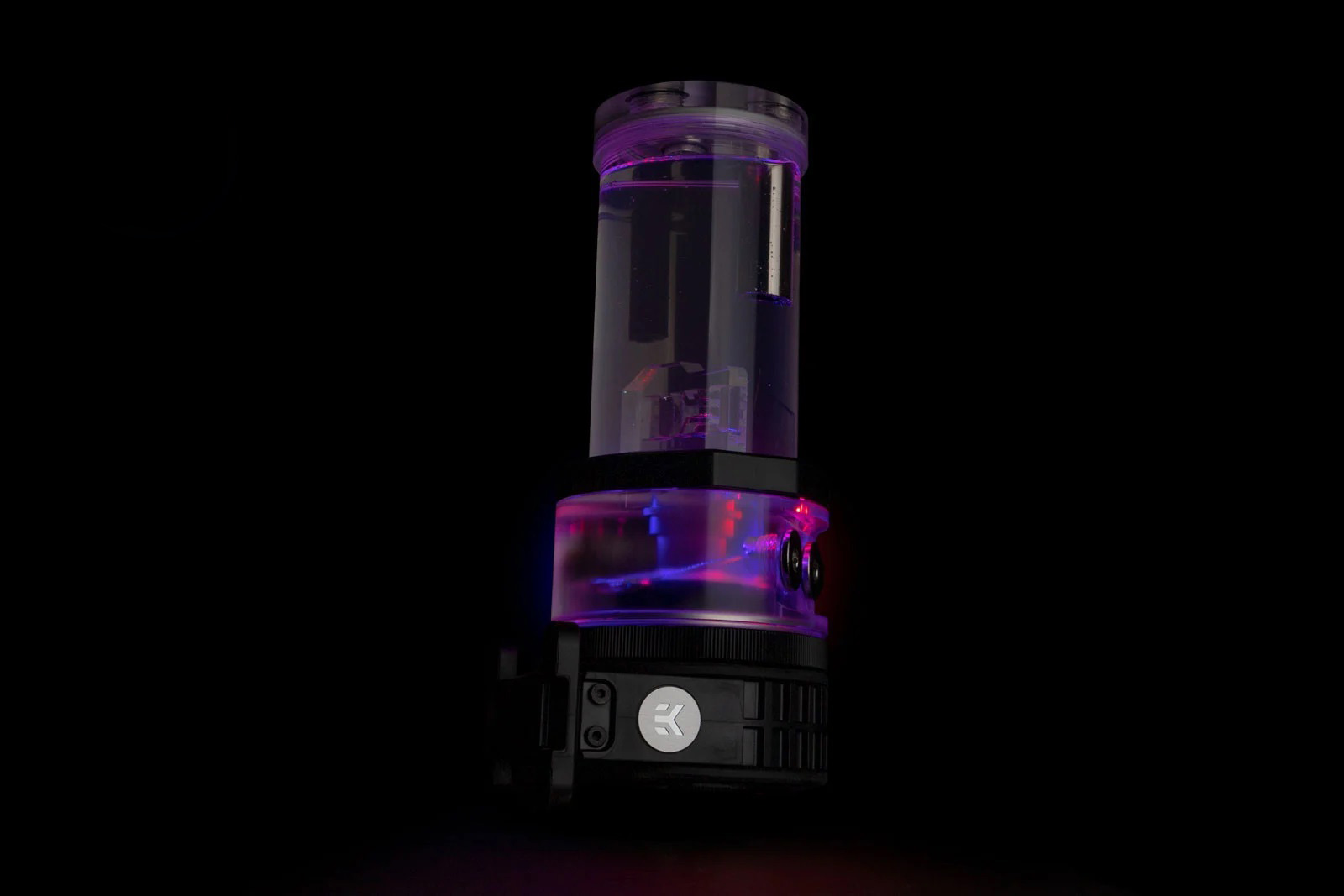 EK-Torque STC-10/16 – Black – Advanced Compression Fittings are 10/16mm (3/8″ – 5/8″) soft-tube compression fittings designed for use with flexible soft tubing. With a high-quality finish, the EK-ACF Fittings are an aesthetically appealing and secure option for your cooling loop. The locking ring prevents the flexible tube from being pulled out of the fitting by compressing the tubing wall underneath the ring. The EK-ACF is a secure variant of the tubing fitting connector as the locking ring prevents flexible tube to be pulled out of the fitting.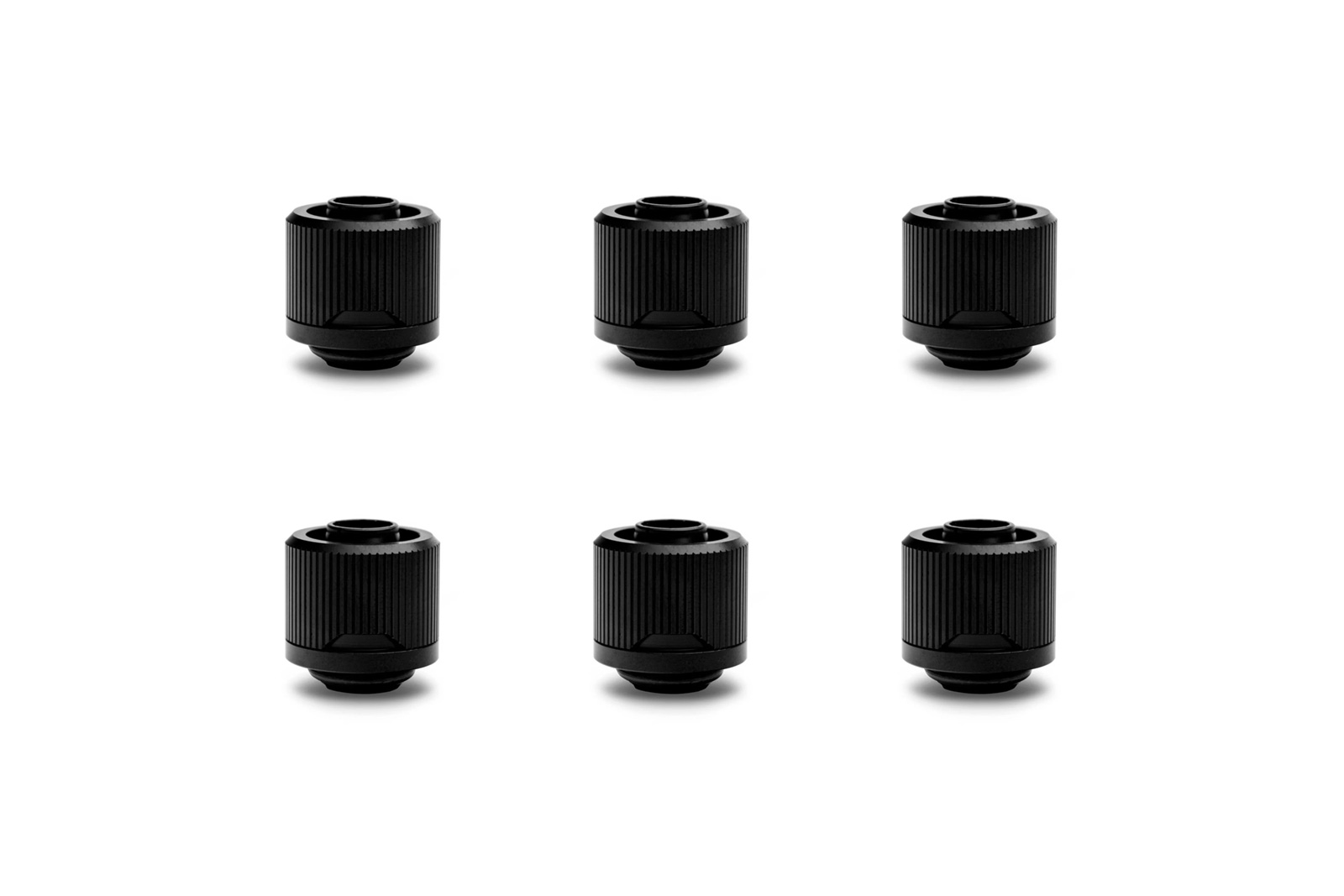 EK-DuraClear – 2 meters of EK-DuraClear 9,5mm (3/8″) / 15,9mm (5/8″) premium-quality transparent PVC tubing with long-lasting clarity.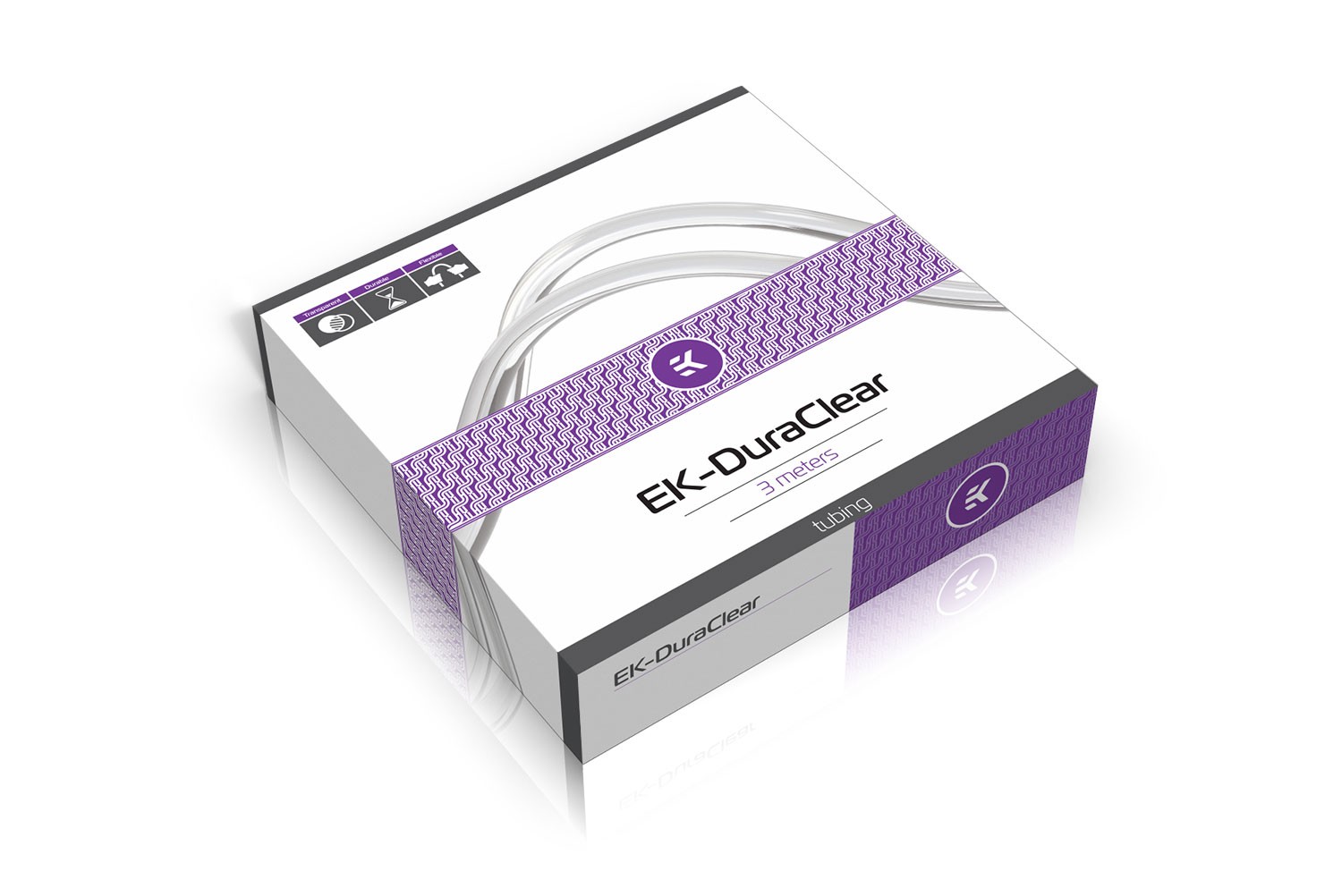 EK-CryoFuel Clear Concentrate – EK-CryoFuel Clear is a pure, non-toxic coolant based on the patent-pending chemical formula, which prevents the creation of any sediments in the liquid cooling loop. The 100mL concentrate is to be mixed with distilled water in ratio 1:9 to form 1L of ready-to-use coolant. To make mixing the concentrate with distilled easier, EK recommends the use of filling bottle, which is included in the package.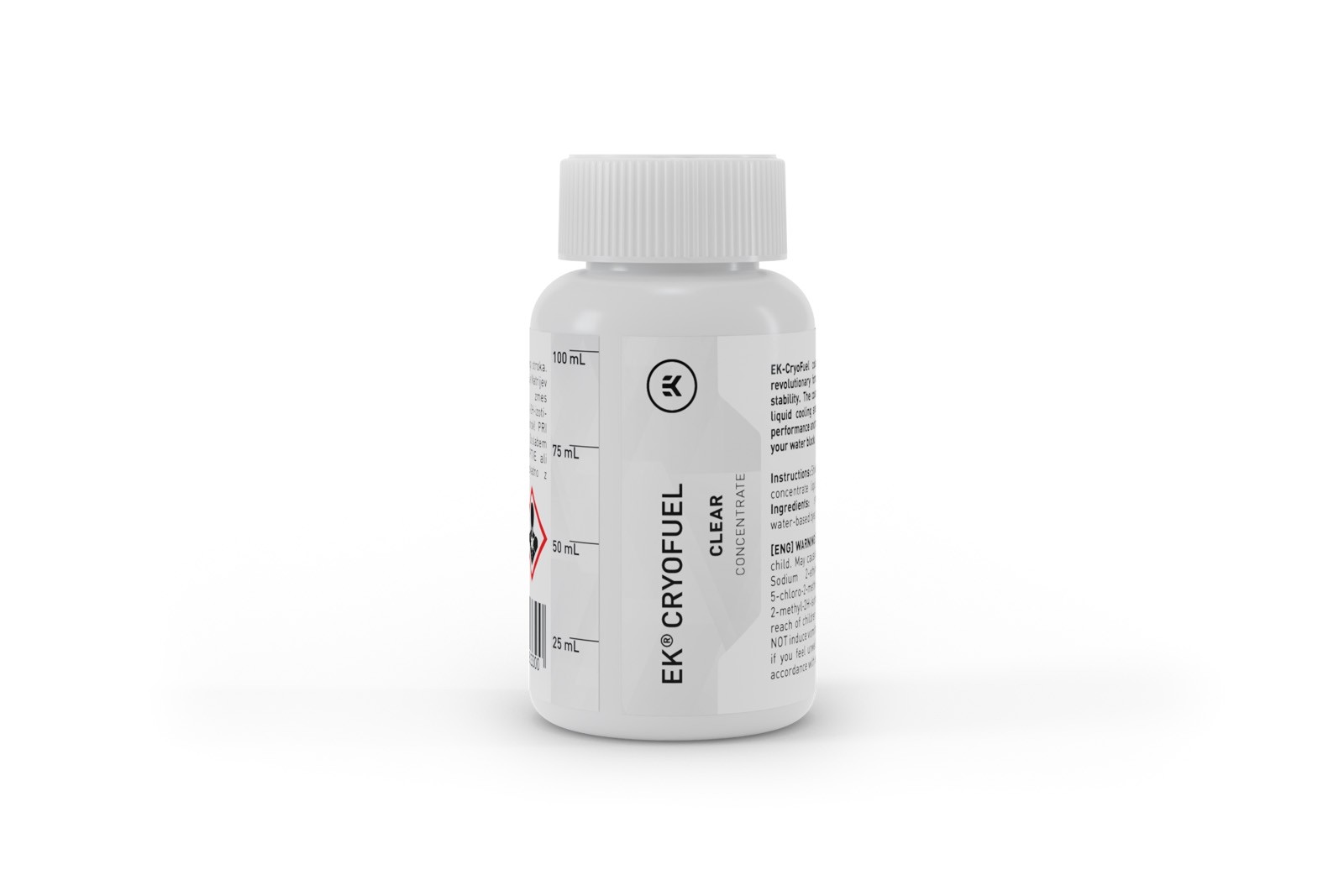 Compatibility list
EK Quantum Power kits are compatible with the following CPU sockets:
– Intel LGA-1200
– Intel LGA-1150/1151/1155/1156
– Intel LGA-2011(-3)
– Intel LGA-2066
– AMD Sockets: AM4
Availability and pricing
EK Quantum Power Kits are available for pre-order through EK Webshop and Partner Reseller Network.  These products are expected to start shipping out on June 15, 2020. Below you can find MSR prices with VAT included: