EK Lignum Meets the Latest and the Greatest NVIDIA 30 Series GPUs
EK®, the leading premium liquid cooling gear manufacturer, announces the launch of a new addition to the Signature Edition product portfolio – the EK Lignum®. It is inspired by our founder's love for woodwork and modern computer technologies and named after the Latin word for wood. A perfect symbiosis of the oldest natural building material and contemporary high-end cooling solutions. An unparalleled example of how your PC can reflect your lifestyle. The Lignum line and its wooden opulence can bring a feeling of comfort and warmth to your home while keeping your PC cool and silent for its maximum possible performance.
The choice of wood is walnut (Juglans Nigra) because it never fails to surprise with its colors and texture. The connection between the water block and the wood enables wood to shrink and expand, which is one of its most natural predispositions in response to the changes in humidity and temperature. Lignum products were engineered in a way so that the wood does not come into direct contact with water. Every block has a unique pattern of wood, which makes it one of a kind in the world.
The Lignum GPU water block at hand is based on EK's latest EK-Quantum Vector RE RTX 3080/3090, which is an updated design of the 2nd-generation Vector GPU water blocks from the EK-Quantum Line. It is made for graphics cards based on the latest NVIDIA® Ampere™ architecture.
The EK-Quantum Vector RTX 3080-3090 Lignum water block is compatible with most reference design (not Founders Edition) GeForce RTX 3080, 3090, and Zotac® Trinity RTX 3080 and 3090 graphics cards. It is purpose-designed with a much thicker copper base to clear the tall capacitors on most reference design graphics cards. This gives the water block the advantage of having a wider compatibility list without sacrificing any coolant flow.
This extended-compatibility water block fits even more reference PCB designs, but for a precise compatibility match of this water block, we recommend you refer to the EK Cooling Configurator.
The water block directly cools the GPU, VRAM, and the VRM (voltage regulation module) as the cooling liquid is channeled right over these critical areas. It is in contact with MOSFETs and chokes to maximize cooling and minimize the chances of coil whine.
These newly developed water blocks feature optimized flow paths that reduce hydrodynamic instabilities and vortexing (dead spots) inside of them. Additionally, this new design allows the terminal to be screwed directly onto the copper cold plate of the GPU block, making it more rigid and reducing the chances of damaging the water block.
This Signature Edition product comes with an included backplate that was specially designed and fabricated only for the EK-Quantum Vector RTX 3080/3090 Lignum water block. The aluminum black anodized backplate has a flap on the side that folds all the way down, covering the entire side of the GPU PCB.
You can also explore other Lignum line products to build a PC with a perfect blend of nature and technology.
The EK-CPU Lignum – Walnut is the luxurious high-performance flagship premium quality CPU water block covered with walnut. It features the award-winning EK cooling engine and fits both newer generations of Intel® and AMD® processors.
EK-HDC Lignum 12mm – Walnut is the hard tube fitting made to blend perfectly with EK-Lignum water blocks. It is made for 12mm (Outer Diameter) hard tubing.
Every single piece of wood is carefully chosen, handcrafted, and varnished with multiple layers. The open-pore matte varnish gives the wood its natural silky touch. It is attached to the acetal tops, which seal the block and act as functional tops, while wood acts as an aesthetical one, meaning there is no contact of wood with liquid in the custom loop.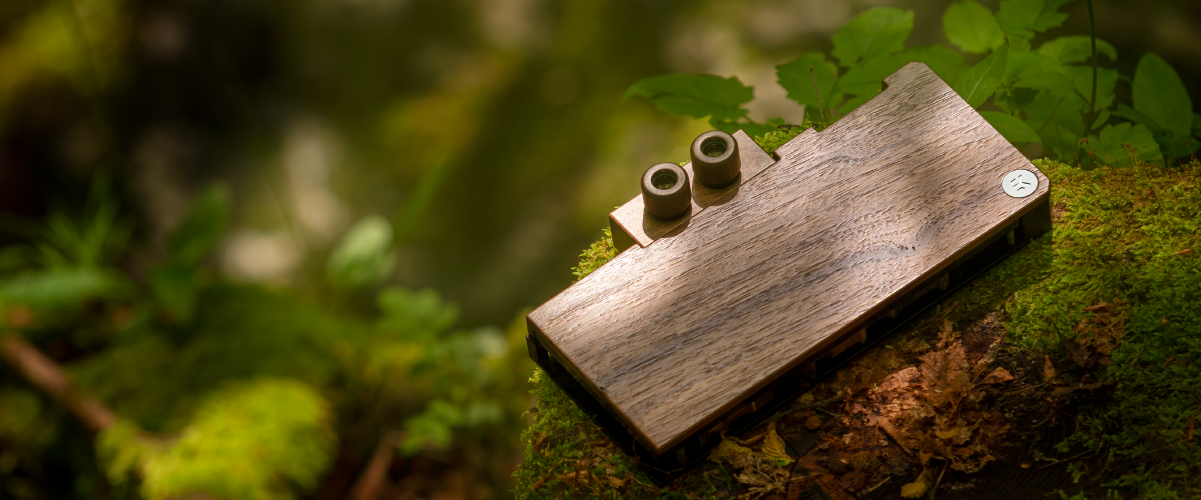 The EK Lignum product line is now available worldwide through a network of partners and resellers, as well as directly through the EK Online Store.
About EK
Headquartered in Slovenia with US headquarters in San Antonio, TX, EK has offices around the world and is the leading premium liquid cooling gear manufacturer that delivers a full line of high-end solutions through a global channel of partners, distributors, and resellers in more than 130 countries worldwide.
Availability:
The EK-Quantum Vector RTX 3080/3090 Lignum Edition water block is available for pre-order through the EK Webshop and Partner Reseller Network. It is expected to start shipping in mid-September 2021. In the table below, you can see the manufacturer suggested retail price (MSRP) with VAT included.