EK Launches Port Adapters for EK-Quantum Surface Radiator Series
EK®, the premium water-cooling gear manufacturer, is extending the Quantum Line Torque fittings with radiator port adapters. The EK-Quantum Torque Surface Port Adapters are premium small-diameter interconnects that make the use of multiple ports on the recently released EK-Quantum Surface radiators much more user-friendly, something that is not achievable with regular extenders and adapters due to their diameter.  With these Surface Adapters, you can effortlessly add drain or fill ports, use G1/4 thermal probes, run the radiator in a parallel flow, and more. Aesthetically they are a perfect match for the EK-Quantum products. 

EK-Quantum Torque Surface Port Adapter
These Surface Adapters come in four different finishes, all CNC-machined out of brass with high-quality EPDM O-rings for sealing.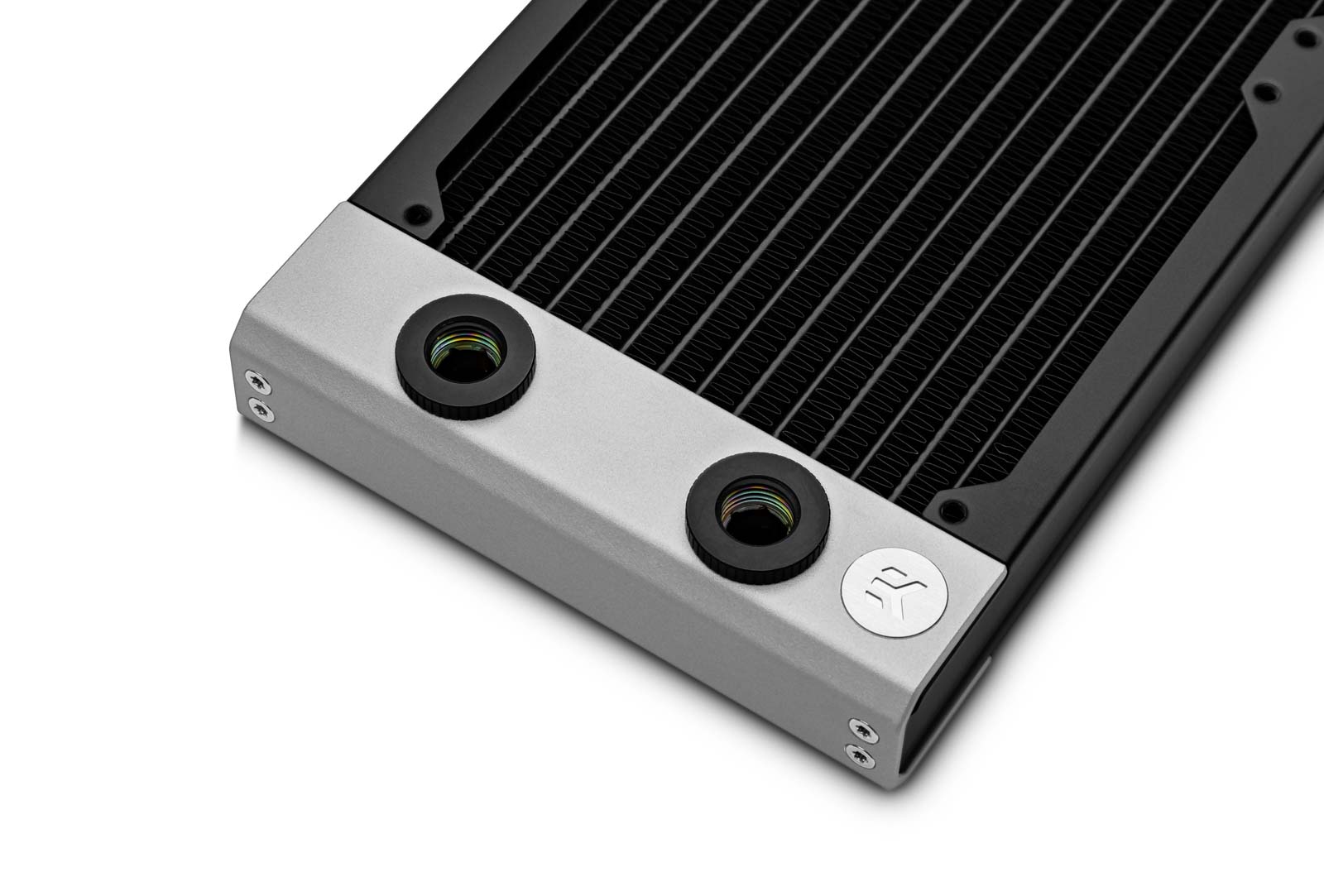 Their finish aligns with the EK-Quantum Torque fittings, sporting 4 variations – Gold, Satin Titanium, Nickel, and Black.

They are 3.75mm high when installed with a 23mm diameter. The thread length is 4.5mm, and they are compatible exclusively with EK-Quantum Surface radiators.
Availability and Pricing
The EK-Quantum Surface Port Adapter series static extenders are made in Slovenia, Europe, and are available to order through the EK Webshop and Partner Reseller Network. The table below shows the manufacturer's suggested retail price (MSRP) with VAT included.