EK® is releasing its first X470 series monoblock for ASUS® ROG STRIX X470-F!
EK® Water Blocks, the premium liquid cooling manufacturer, is proving its market leadership once again by releasing its first X470 series monoblock that is tailor-made for the ASUS® ROG STRIX X470-F GAMING motherboard. The EK-FB ASUS Strix X470 RGB Monoblock has an integrated 4-pin RGB LED strip which makes it compatible with ASUS® Aura Sync, thus offering a full lighting customization experience!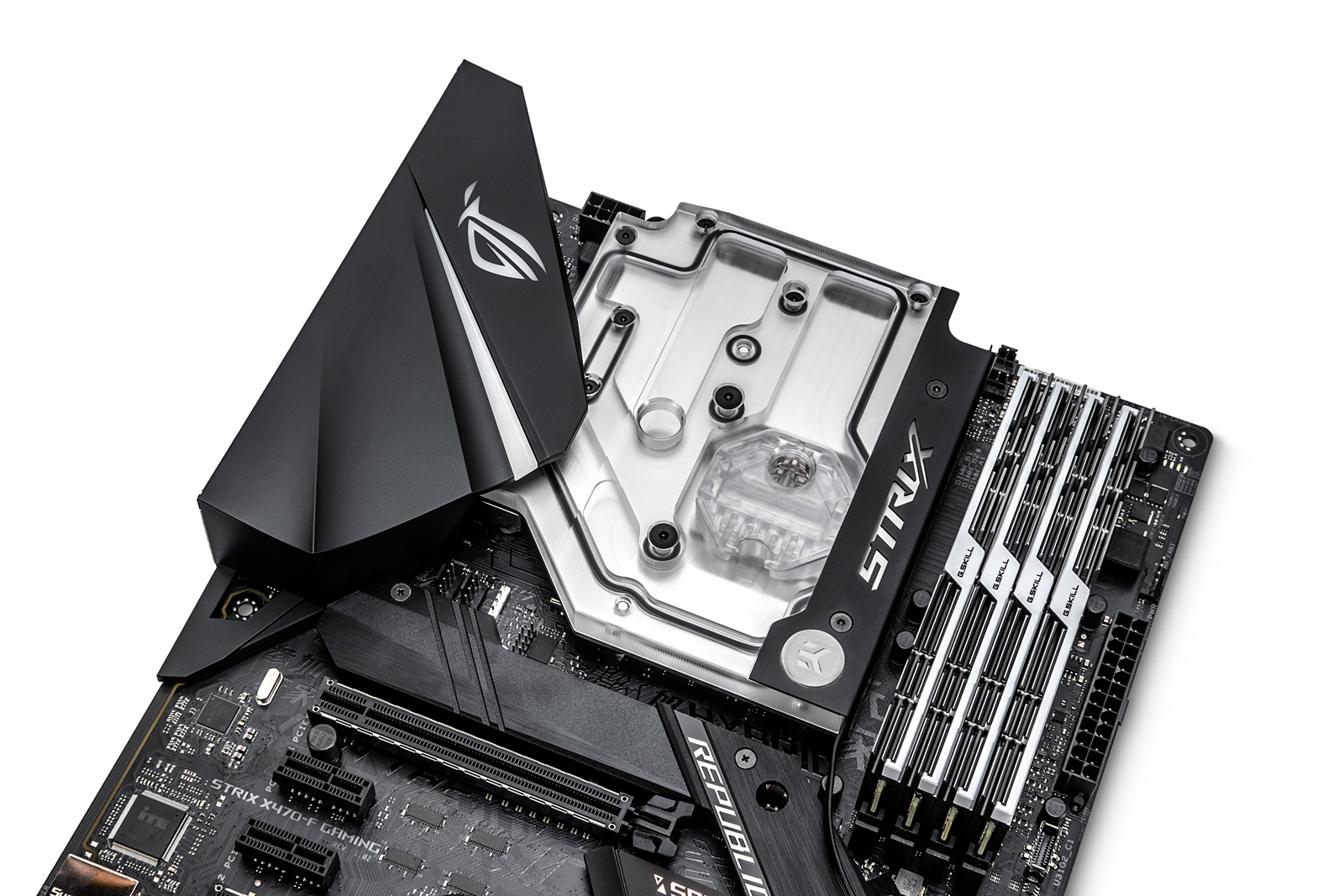 EK-FB ASUS Strix X470 RGB Monoblock
This is a complete all-in-one (CPU and motherboard) liquid cooling solution for the new AMD® X470 Chipset AM4 socket based ASUS® ROG STRIX X470-F GAMING motherboard that supports the second generation of AMD® Ryzen™ and 7th Generation A-series/Athlon™ processors.
Designed and engineered in cooperation with ASUS®, this monoblock uses award-winning EK-Supremacy EVO cooling engine to ensure best possible CPU cooling. This water block directly cools AMD® AM4 socket type CPU, as well as the power regulation (MOSFET) module. Liquid flows directly over all critical areas, providing the enthusiasts with a great solution for high and stable overclocks. Like with most EK monoblocks, the EK-FB ASUS Strix X470 features high flow design and it can be easily used with the system using a weaker water pump or lower pump speed settings as well.
This is the world's very first monoblock for X470 chipset based motherboards. The specially designed cold plate ensures that the monoblock has better mechanical contact with the IHS of AMD® AM4 socket based processors, thus enabling better thermal transfer.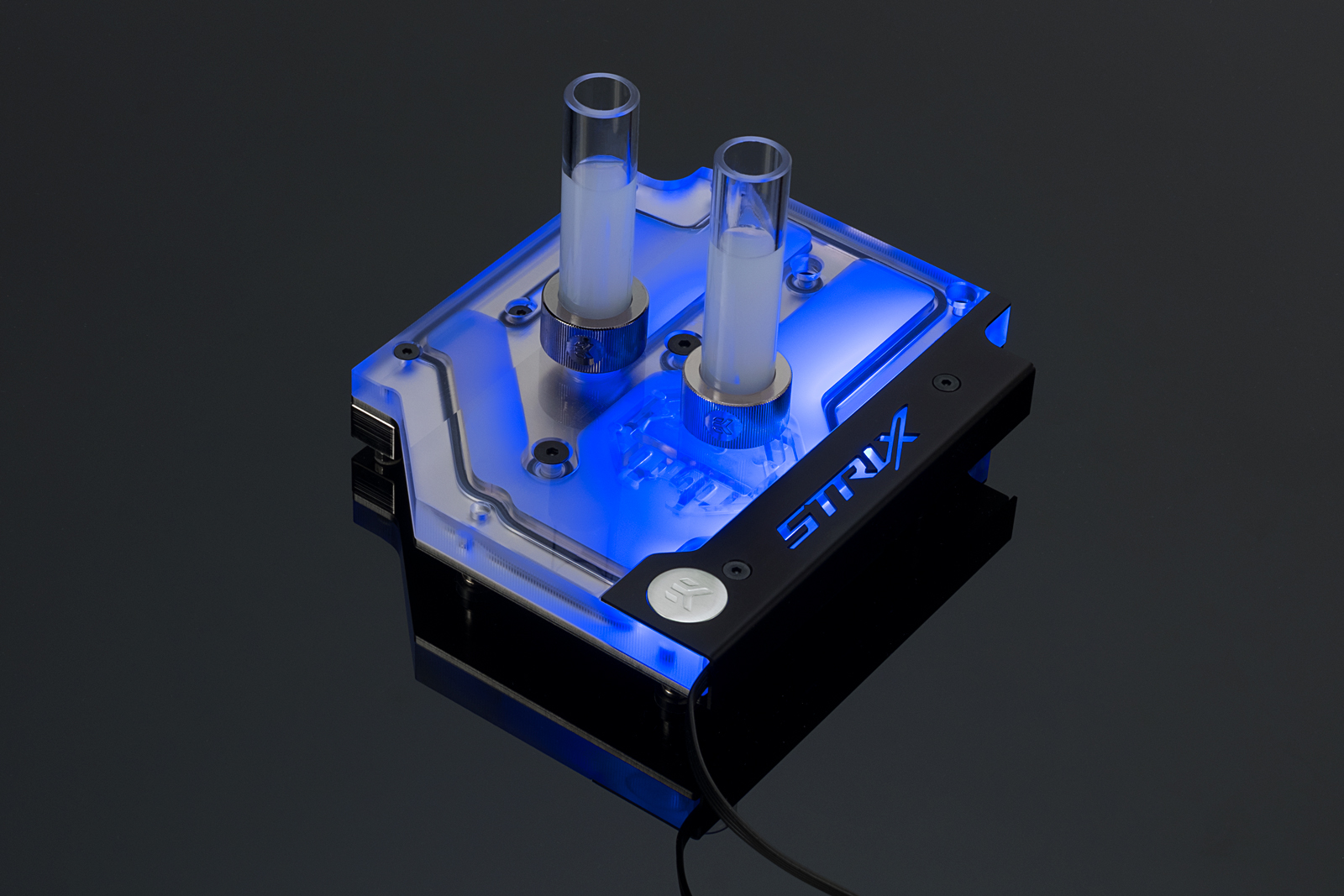 The base of the monoblock is made of nickel-plated electrolytic copper while the top is made of quality acrylic glass material. The nickel plated brass screw-in standoffs are pre-installed and allow for easy installation.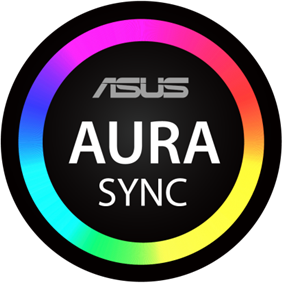 The monoblock is equipped with a 4-pin RGB LED strip that connects to the motherboard's 4-pin LED header or it can be connected to any other 4-pin LED controller. The LED strip cover can easily be removed for adjusting the cable orientation or replacing the LED strip with a custom solution as well!
Availability and pricing
The EK-FB ASUS Strix X470 RGB Monoblock is made in Slovenia, Europe and is readily available for pre-order through EK Webshop and Partner Reseller Network. All pre-orders will start shipping Tuesday, 8th of May,2018! In the table below you can see manufacturer suggested retail price (MSRP) with VAT included.