EK® introduces EK-CryoFuel Solid coolants!
EK® Water Blocks, premium computer liquid cooling gear manufacturer, is proud to announce the launch of a brand new line of EK-CryoFuel coolants! EK-CryoFuel Solid non-transparent coolants are all based on a new patent-pending formula with vivid, long-lasting color stability. The coolant contains everything a high-end liquid cooling system requires for efficient thermal performance and providing the necessary protection for your water blocks. It carries the essential synergistic corrosion inhibitors and biological inhibitors – thus promoting long and safe operational life for your liquid cooling products and high thermal efficiency.
Introducing EK-CryoFuel
Its Solid, it will not break down! The main issue with non-transparent coolants is color pigment particle separation and sedimenting. Our mission was to deliver the most chemically stable non-transparent coolant that would provide enthusiasts and PC gamers with the best possible level of performance and thermal efficiency with the emphasis on color stability. With that in mind,  EK-CryoFuel Solid was engineered specifically for the computer liquid cooling systems.
EK-CryoFuel Solid is a pure, non-toxic coolant, based on the patent-pending chemical formula, which prevents the creation of any sediments in the liquid cooling loop. Liquid cooling users can rest assured that the Solid non-transparent coolant has very a low viscosity, it will not clog or damage their water blocks and other parts of the loop.
EK-CryoFuel Solid also contains synergistic corrosion inhibitors to protect metals commonly found in computer liquid cooling systems. It has been tested in accordance with BS5117 (ASTM D1384) and found to meet corrosion standards for copper, brass, and stainless steel. This coolant also contains biocides to help prevent unwanted biological growth inside your cooling loop.
All EK-CryoFuel Solid mixtures are biodegradable (90% in a period of 10 days) and will not remain in the environment or cause any bioaccumulation. EK-CryoFuel Solid offers a 1-year shelf life from date of bottling, the production date can be seen on the packing bottle of the coolant.
The EK-CryoFuel Solid coolants are not compatible with aluminum-based liquid cooling loops and EK advises that they are not used with any of the EK Fluid Gaming lineup of products.
Availability and pricing
EK-CryoFuel Solid coolants are made in Slovenia, Europe, and are available for pre-order through EK Webshop and Partner Reseller Network. All pre-orders will start shipping on Monday, the 15th of October, 2018!  In the table below you can see the manufacturer suggested retail price (MSRP) with VAT included.
We could not have done it without you!
With countless hours of in-house and third-party real-life scenario testing, EK-CryoFuel Solid is the most chemically stable coolant that provides enthusiasts with the best possible level of performance and thermal efficiency with emphasis on color stability. The key features of the new coolant formula is that it is not sedimenting after long hours of inactivity of the cooling loop. More than 150 test samples were sent out and with detailed feedback from the long-term beta testing project, the efficiency and the stability of the new coolant was proven. EK would like to thank the liquid cooling community and all the people who volunteered for the beta testing project!
Thomas Savre: Other than that temps are stable and it seems there is no clogging in the blocks. Pumps sound fine still. Everything runs according to previous. The color hasn't changed at all and isn't sedimenting.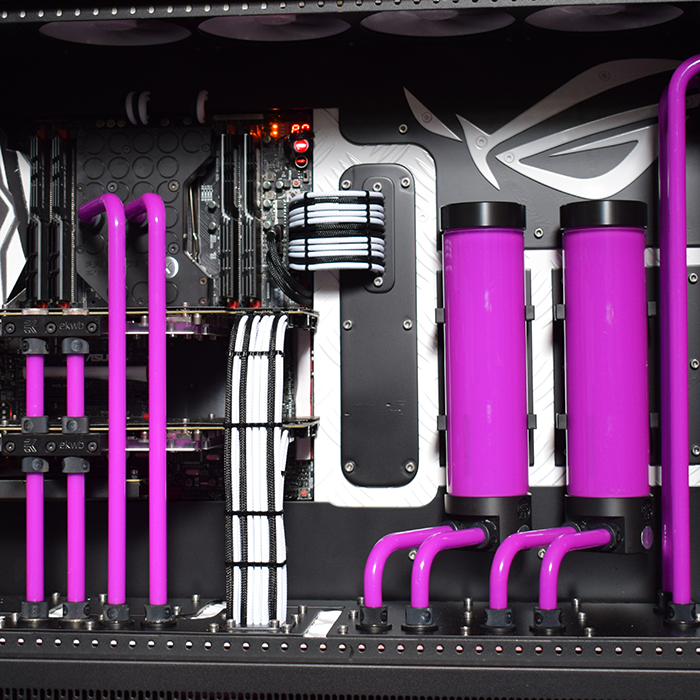 Job Moret: One of the things I really liked about this coolant is its vibrant color that stays vibrant, even over a longer period of time and large temperature differences (30-65 Celcius).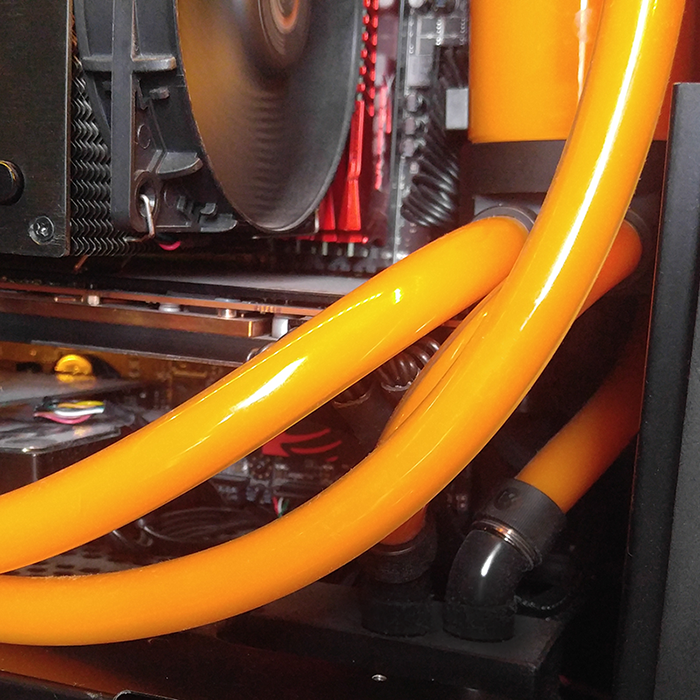 Nenad Trkuljić: Also I am very satisfied with your products. It has a nice blue opaque color. I have no problem with my build. Temperatures were ok.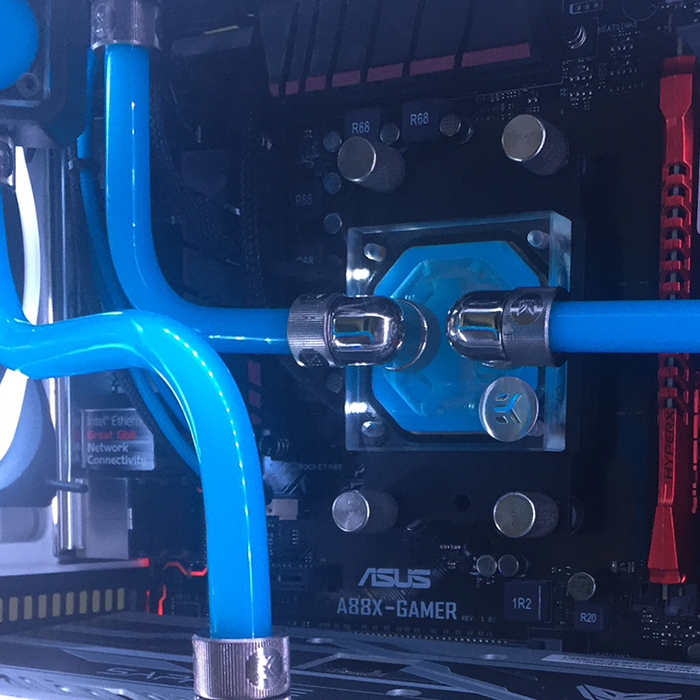 Daniel Yavets: I was using it for a few months without any issues. It worked great and I also loved it visually. Feel free to use the pictures I already sent you to whatever you need. Thanks for the opportunity to be a beta tester.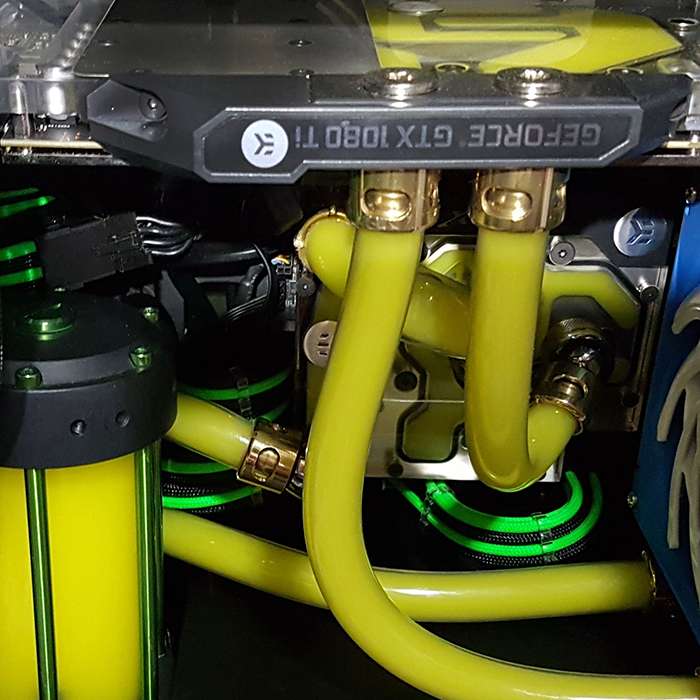 Tobias Vockner: What I really liked about the coolant was the vibrant color and the longevity. I used it for about 1 year and it didn't change at all.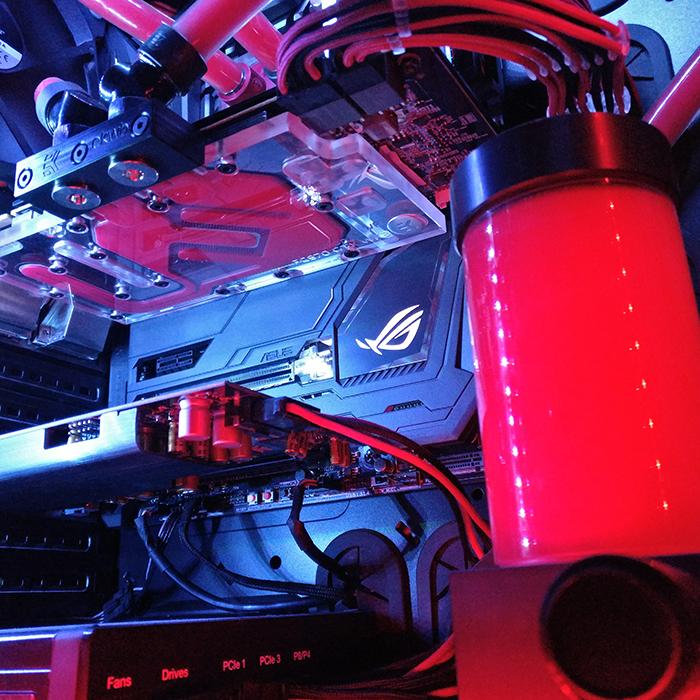 Nathan Skelly: Previous non-transparent coolants left some white deposits on the CPU cooler, the CryoFuel did not leave any deposits. I've had no color fall out, nor any change of colour. My coolant did get very hot due to a pump failure part way through my testing, so it was subject to some extreme temperatures as well. Cooling performance no worse than previous non-transparent coolant.