EK Offers New Email Subscribers 5% Discount During Computex 2019
EK is traditionally showcasing new products at Computex, and in 2019 it's bringing many new and exciting products to the market.  To make it even more interesting for the enthusiasts, a discount code is offered for new email subscribers until 6th of June 2019.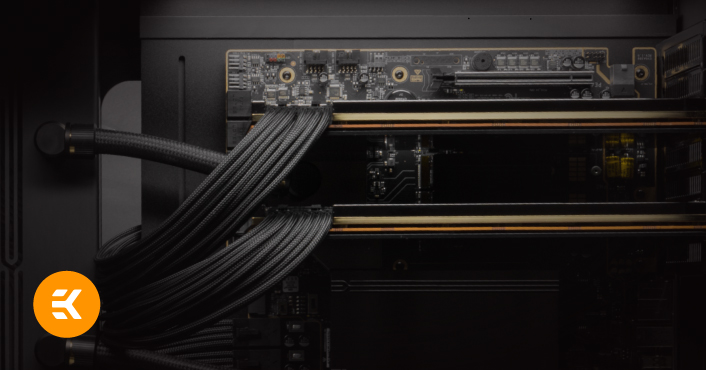 To stay informed about the EK Water Blocks products subscribe to the newsletter till 6th June and get a 5% discount code for your next purchase (valid through 30th of June 2019*).

Computex 2019 promotion terms & conditions
The promotional discount is only available to individual consumers for products purchased online at EK webshop and EK Fluid Gaming webshop AND if you applied for receiving EK Water Blocks or EK Fluid Gaming newsletter through online newsletter subscription form, through new webshop user account creation or through an existing webshop user account. We will respect your privacy according to our Privacy policy, available at www.ekwb.com/privacy-policy. Promotional discounts are available only for the promotion duration time, starting on the 23rd May 2019, and ending on the 6th June 2019. Promotional discounts are valid for use until the 30th of June 2019. When making a purchase, only one discount code, regardless of discount type, can be redeemed. A promotional discount cannot be used: after an order has been placed; or in conjunction with any other offer or discount; or for previous purchases. Promotional discounts are: only available while supplies last; non-transferable, not for resale, and not redeemable for cash; and EKWB reserves the right to withdraw, amend or cancel a discount offer at any time. Discount will be applied at your checkout, when applying promo code you will receive in the provided email address. All refunds will match the discounted amount on the purchase receipt.