Podrobnosti
Visoko zmogljiv pokrov črpalke za Laing D5 vodne črpalke z vgrajenim rezervoarjem in že nameščeno črpalko D5 PWM Ta pokrov izboljša hidravlično delovanje (do 15%) v primerjavi s tovarniškim pokrovom.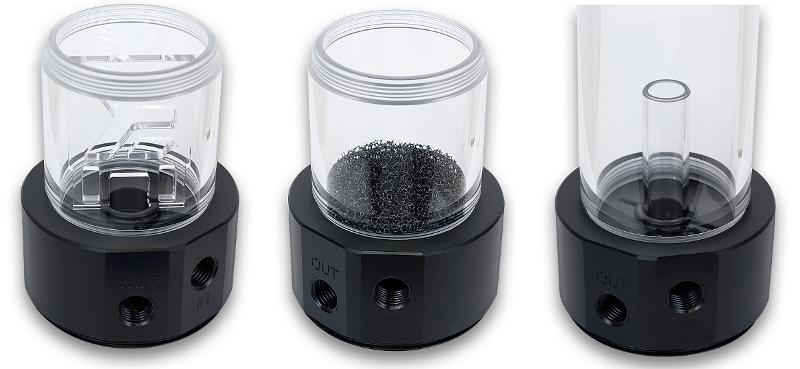 EK-XRES 140 Revo D5 PWM lahko pritrdimo tudi z EK-UNI Pump Bracket (120mm FAN) - Regular ali Vertical. Ta nastevek lahko namestimo na katerikoli 120mm ventilator, ali na mesto, kjer so luknje v takšni razdalji.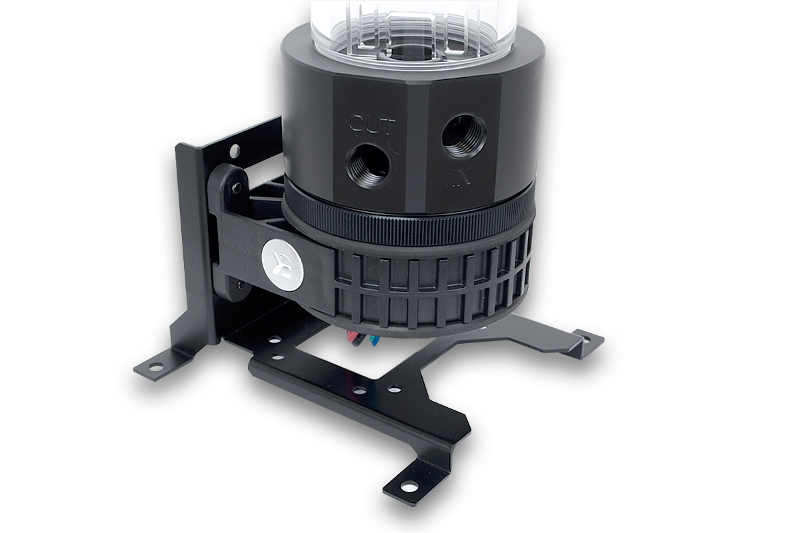 Tehnični podatki:
- Premer rezervoarja 60mm
- Volumen rezervoarja: ~ 205mL
- Višina: 190mm
- Razdalja med luknjami za namestitev: 65x34mm
Vsebuje:
- EK-XRES 100 Revo D5 PWM
(skupaj s črpalko)
- pritrditveni mehanizem z gumo
- Nalepka za določanje lukenj
- Anti-vortex PU pena
- Navodila (angleški jezik)
Pokrov črpalke in rezervoar sta izdelana v Sloveniji!
Črpalka je izdelana na Madžarskem!
PLEASE NOTE:
EK-D5 PWM G2 is an enhanced variant of the world renown Xylem D5 with improved power management control, which allows for better speed control trough motherboard BIOS or dedicated fan controller.
The D5 pump is water lubricated, in other words, it uses a wet rotor design. Therefore, it is strongly recommended not to run the pump dry.
The EK-UNI Pump Bracket bracket is just for showcase and it is not included with the unit.
This product should NOT be installed with any aluminum Fluid Gaming parts!
Odločeni za nakup izdelka?
Morda vas bodo zanimali naslednji izdelki