This product is no longer available.
The EK-Quantum Kinetic TBE series replaces our successful Xres Revo line.
Go to Quantum Kinetic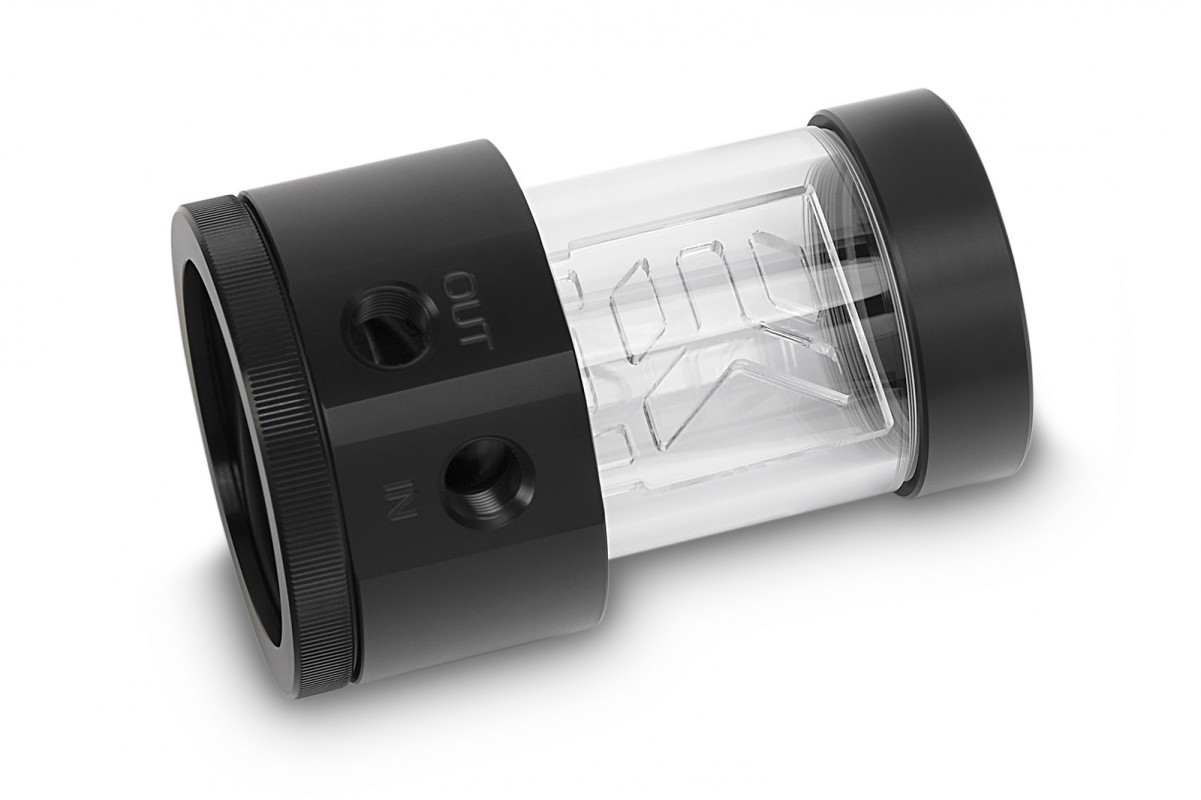 EK-XRES 100 Revo D5 - Acetal
Product EAN:
3831109843055
End of life
Financing Available
Split the purchase amount of 500 EUR/AUD/USD or more in up to 3 interest-free monthly payments with Splitit.
Details
High-performance aftermarket pump top (volute) for Xylem D5 series water pumps with integrated reservoir. This top offer increased hydraulic performance (up to 15%) compared to factory top.
The EK-XRES Revo series features a fully rounded design thus offering greater usability, allowing installation at any angle within 360° of rotation. Special rubber shock absorber is used to de-couple the main pump body from the mounting clip for silent operation, free of vibration induced noise. Additionally, horizontal and vertical positioning are supported for easier tube routing possibilities.
EK-XRES 100 Revo D5 series reservoirs come preinstalled with anti-cyclone insert. Additionally, a PU anti-vortex foam and EK-HD Tube are enclosed.
The tube is made of a quality acrylic material, while the volute/reservoir bottom is made of quality POM Acetal material.
EK-XRES 100 Revo D5 pump can also be upgraded with either: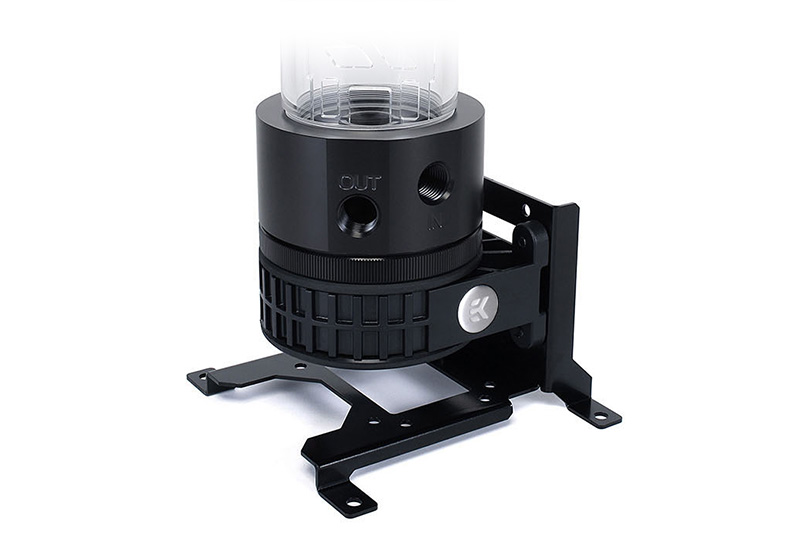 This reservoir can be easily upgraded with longer acrylic tubes used by EK-RES X3 series reservoirs.
The top of this combo unit can be used as an inlet by adding the EK-RES X3 - Multiport TOP and an EK-RES X3 - Internal Tube with the corresponding length to your reservoir size. The Internal Tube is important to prevent the splashing sound of the coolant inside the reservoir and to prevent coolant foaming. It is recommended that the end of the internal inlet tube is submerged in coolant.
Technical specifications:
- Reservoir diameter 60mm
- Reservoir free volume: ~ 125mL
- Overall unit height (with pump): 150mm
- Mounting hole pattern: 65x34mm

Enclosed:
- EK-XRES 100 Revo D5
- Mounting clip with rubber insert
- Self-adhesive mounting hole pattern sticker
- Anti-vortex PU foam and 12mm OD plexiglass tube
- Mounting mechanism (incl. required Allen keys)
- Installation manual
Made in Slovenia - EU!
PLEASE NOTE:
Pump is

not

included!
Compatible with any D5 pump motor.
This product should NOT be installed with any aluminum Fluid Gaming parts!
Decided to buy this product?