Details
Lowara D5 high-performance water pump motor with manual speed control via an adjustable knob.
This product is compatible with all EK-D5 pump tops and pump-reservoir combo units.
This pump is ideal for PC and other electronics water cooling. The D5 pump is equipped with an electronically commutated spherical motor. In a pump with a spherical motor the only moving part is a spherically shaped rotor which in this pump is held in place by a bearing ball made of ultra-hard and wear-resistant ceramic. Rated 50.000 hrs MTBF at 25°C ambient!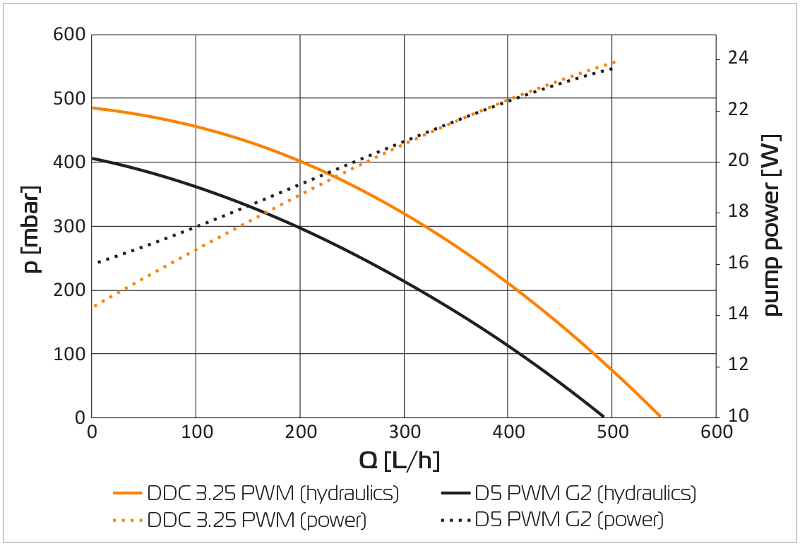 Adjustable speed in five steps:
Step 1: 1800 rpm
Step 2: 2550 rpm
Step 3: 3300 rpm
Step 4: 4050 rpm
Step 5: 4800 rpm
Technical specifications:
Motor: Electronically commuted spherical motor
Rated voltage: 12V DC
Power consumption: 23W
Permitted voltage range: 8-24V DC
Maximum head pressure: up to 3.9m
Maximum flow: up to 1500L/h
Maximum liquid temperature: 60°C
Materials: Stainless steel, PPS-GF40, EPDM O-rings, Aluminium oxide, hard coal
Power connector: 4-Pin Molex- and 3-Pin FAN connector
PLEASE NOTE:
Only pump motor is shipped!
This product is compatible with any EK-D5 pump top and reservoir.
This product should NOT be installed with any aluminum Fluid Gaming parts!
Decided to buy this product?
You may also be interested in the following product(s)