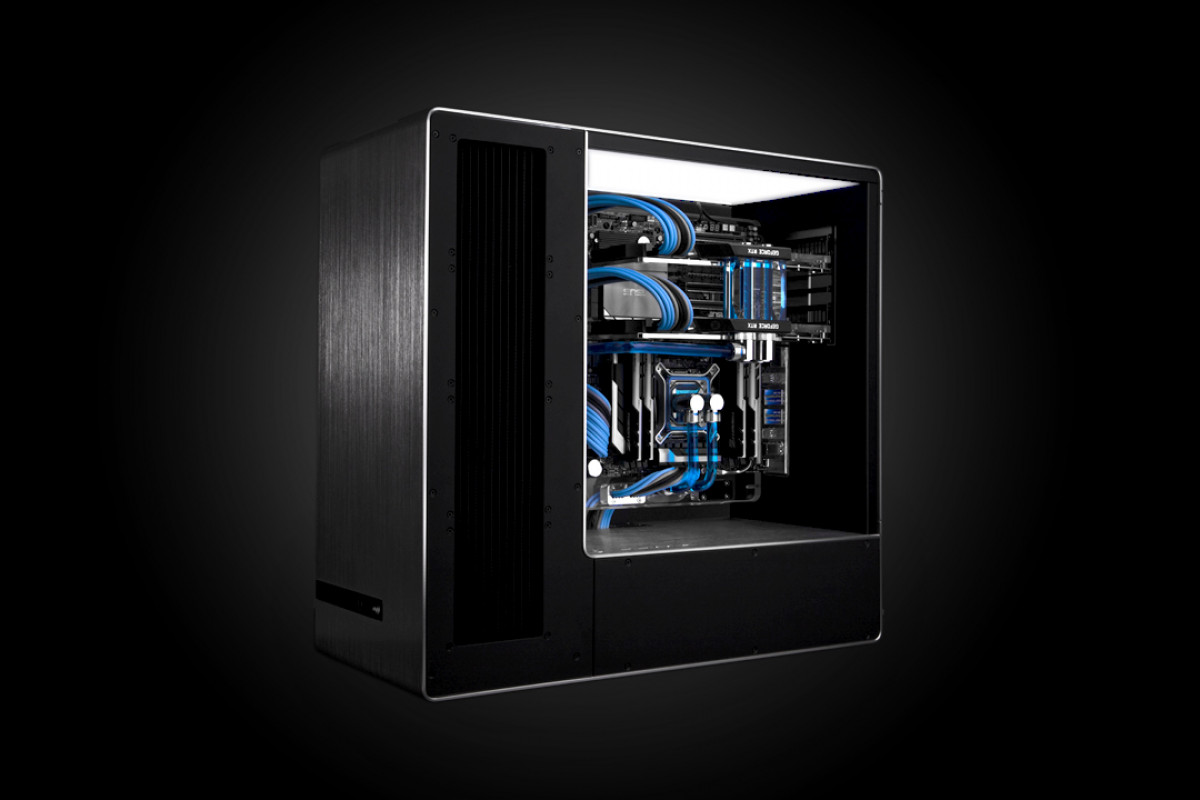 EK-Quantum InWin 909EK - Silver Limited Edition
Product EAN:
3831109821848
End of life
Financing Available
Split the purchase amount of 500 EUR/AUD/USD or more in up to 3 interest-free monthly payments with Splitit.
Details
What was once the "Best build of CES" is now a reality. The EK-Quantum InWin 909EK case is a unique and heavily modified version of the very popular high-end In Win 909 case. It features an integrated distribution plate which acts also as a motherboard tray, and it can support a dual D5 pump setup and a pair of 120 mm quad (480 mm) radiators. This makes it really special as there is no similar case on the market. The EK-Quantum InWin 909EK is a limited edition case and it is limited to only 200 pieces!
The InWin 909EK case is a part of the EK Quantum Line of products, which represents perfection in design. The unique "floating" motherboard tray acts as a coolant reservoir with several integrated cable routing points as well.
The integrated distro plate is fitted with multiple industry-standard G1/4" threaded inlet and outlets and offers an easy installation of hard tubes where little to no bending of the tubing is required. The case is able to support up to two thick 480 XE (60cm thick) radiators, features two dedicated D5 pump mounting places, and it is able to support up to four GPUs.
Technical Specifications of the case:
- Model name: InWin 909EK
- Dimensions (W x D x H): 255 x 575 x 540mm
- Color: Silver
- Tempered Glass Panel: No
- Power Supply Compatibility: ATX Length up to 250mm
- Motherboard Compatibility: ATX, Micro-ATX, Mini-ITX (and E-ATX up to 277mm wide)
- Drive Compatibility: two 3.5" or 2.5" drives in the bottom chamber
- Maximum GPU Length: 365mm
- Maximum GPU Width: 180mm
Designed and Engineered in Slovenia and Taiwan!
Made in Taiwan
PLEASE NOTE:
The liquid cooling components are just for showcase and are not delivered with the case!
Do not clean the distribution plate with alcohol (IPL)!

Decided to buy this product?