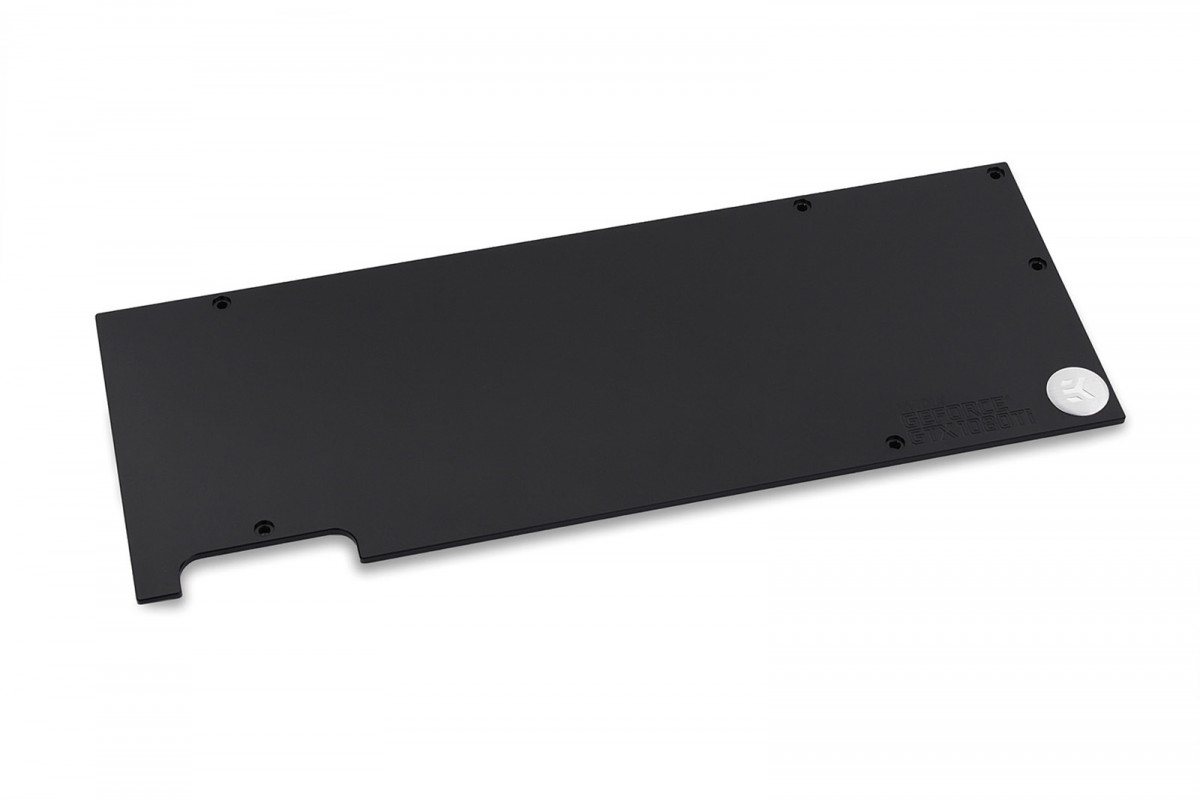 EK-FC1080 GTX Ti Backplate – Black QC2
Product EAN:
3830046991614
End of life
Financing Available
Split the purchase amount of 500 EUR/AUD/USD or more in up to 3 interest-free monthly payments with Splitit.
Details
EK-FC1080 GTX Ti Backplate is a CNC machined retention backplate made from black anodized aluminum for EK-FC1080 GTX Ti series water blocks.
This is a Quality Class 2 backplate which may have some finish imperfections (see sample photographs), mechanically-wise it is flawless. As a result this backplate is offered at discounted price.
Backplate covers the whole length of graphics cards PCB, serves as an aesthetic add-on and also provides passive cooling for the backside of voltage regulation module (VRM).
This backplate is guaranteed to be compatible only with reference design NVIDIA GeForce GTX 1080 Ti graphics cards.
Enclosed:
- EK-FC1080 GTX Ti Backplate - Black
- Mounting mechanism
- Thermal pads
Made in Slovenia - Europe!
PLEASE NOTE:
No RMA and no returns are possible for this discounted product!
The backplate does not serve as a standalone unit and is compatible with reference NVIDIA GeForce GTX 1080 Ti water block!
Check your toolbox if you are missing this special Hex adapter for some of the screws.
Backplate screws can be found in the special compartment inside the box.
Decided to buy this product?