Details
EK-FC Terminal Angled is a replacement connecting link for any EK-FC (Full Cover) water block utilizing FC Terminal type fitting manifold. It features two G1/4 ports angled at 45°.
EK-FC Terminal Angled is CNC machined from solid piece of high-grade POM Acetal material.
Enclosed:
- EK-FC Terminal Angled
- Allen key 2.5mm
- 2x spare gaskets (OR 15x1)
- Mounting screws
PLEASE NOTE:
The FC Terminals are not compatible with Original CSQ design full cover water blocks!
To avoid cracking your EK plexi full cover water block, use only 0.5 - 0.7 Nm of torque force on the terminal screws.
Do not use excessive force when re-tightening the screws as the threads might get stripped thus rendering the water block useless.
Additional Info
| | |
| --- | --- |
| Threads | G1/4 |
| Chip Manufacturer | Nvidia GeForce, AMD Radeon |
Decided to buy this product?
You may also be interested in the following product(s)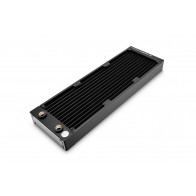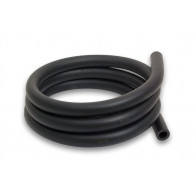 $5.99
/ meter (3,28 feet)