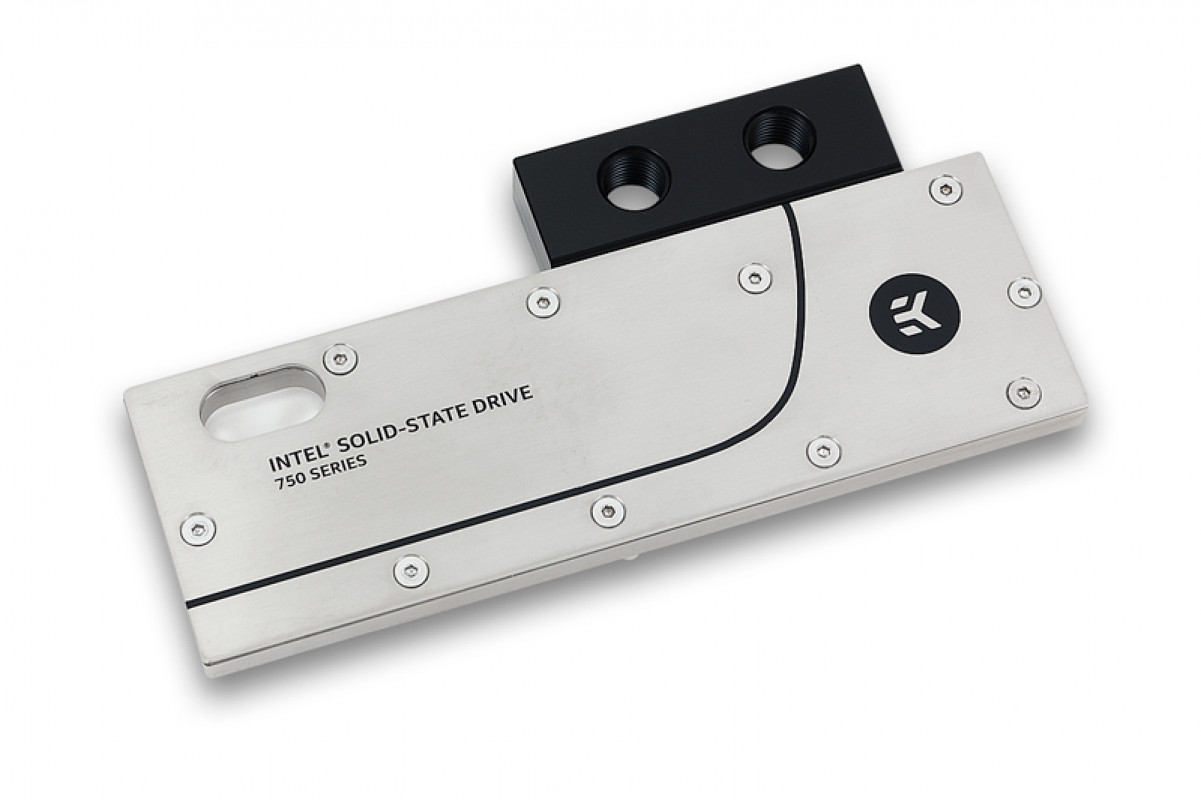 EK-FC I750 SSD
Product EAN:
3831109830710
End of life
Financing Available
Split the purchase amount of 500 EUR/AUD/USD or more in up to 3 interest-free monthly payments with Splitit.
Details
EK-FC I750 SSD is a Full-Cover water block for water cooling the Intel® SSD 750 Series solid-state drive. The block covers the entire PCB of the drive, thus ensuring the best possible cooling performance. It features a high flow design allowing the water block to be easily used with systems using weaker water pumps.

The base is made of nickel-plated electrolytic copper while the top cover is made of stainless steel. The sealing is ensured by the use of quality rubber gasket. Screw-in brass standoffs are pre-installed and allow for safe, painless installation procedure.
In the box you will find additional EK-FC Terminal with two G1/4" threaded ports on the side. You will need it if there isn't enough space to install the fittings on regular terminal. EK-ACF Fittings are recommended.
Enclosed:
- EK-FC I750 SSD water block
- Thermal compound and thermal pads
- Mounting mechanism
- Additional EK-FC Terminal
Made in Slovenia - Europe!
PLEASE NOTE:
Original backplate is compatible with EK-FC I750 SSD water block!
Fittings are not enclosed! Two fittings are needed to complete the installation!
Due to an immense variety of fittings/barbs available on the market and no prescribed standards, we guarantee compatibility only for connectors bought from our website.
This product should

NOT

be installed with any aluminum

Fluid Gaming

parts!
Decided to buy this product?