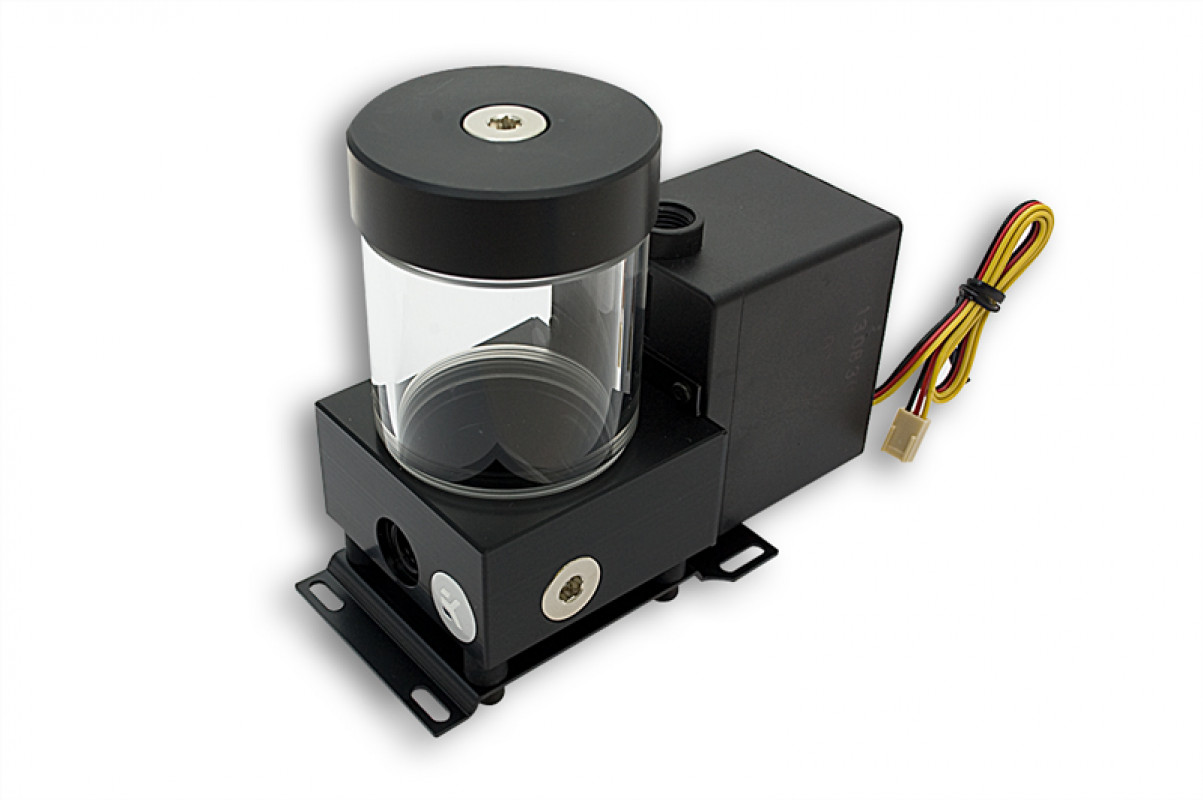 EK-DCP 4.0 X-RES (incl. pump)
Product EAN:
3831109842720
End of life
Financing Available
Split the purchase amount of 500 EUR/AUD/USD or more in up to 3 interest-free monthly payments with Splitit.
Details
EK-DCP 4.0 X-RES is Combo Reservoir Unit bundled with EK-DCP 4.0, powerful 12V DC pump. The reservoir part is a direct successor of EK-Reservoir Combo DCP 4.0.
EK-DCP 4.0 X-RES is a compact, easy to use water pump/reservoir combo unit. Base and top of reservoir is made of quality POM Acetal while the clear tube is made of quality casted acrylic material. The reservoir has build-in port installed with EK-DCP 4.0 water pump. This reservoir is fully air- and waterproof once closed with the enclosed plugs therefore no water can evaporate.
This reservoir also features vibration dampening rubber mounting system which effectively silents your computer.
The EK-DCP 4.0 water pump is the ideal solution for all enthusiast built water cooling systems and is compatible with the all standard water cooling system setups. The EK-DCP 4.0 can achieve up to 800L / hour with its powerful, low-noise and extremely reliable design.
Features:
- Compact design
- All-in-one unit: Reservoir + Pump in a single unit
- Factory pre-installed pump
- Vibration dampening design
- Monitor your water coolant level
- Easy installation

Specifications:
- main body size: 148x125x65mm (LxHxD)
- port threading: G1/4" x 2
- filling port: Acetal top
- main reservoir material: POM Acetal (black)
- includes needed Allen keys (6mm and 2mm) and 2x G1/4" plug
- includes classic metal mounting plate
Made in Slovenia - Europe!
Pump made in Taiwan!
Please note:
- This product can be upgraded with longer EK-RES X3 tubes!
Decided to buy this product?
You may also be interested in the following product(s)