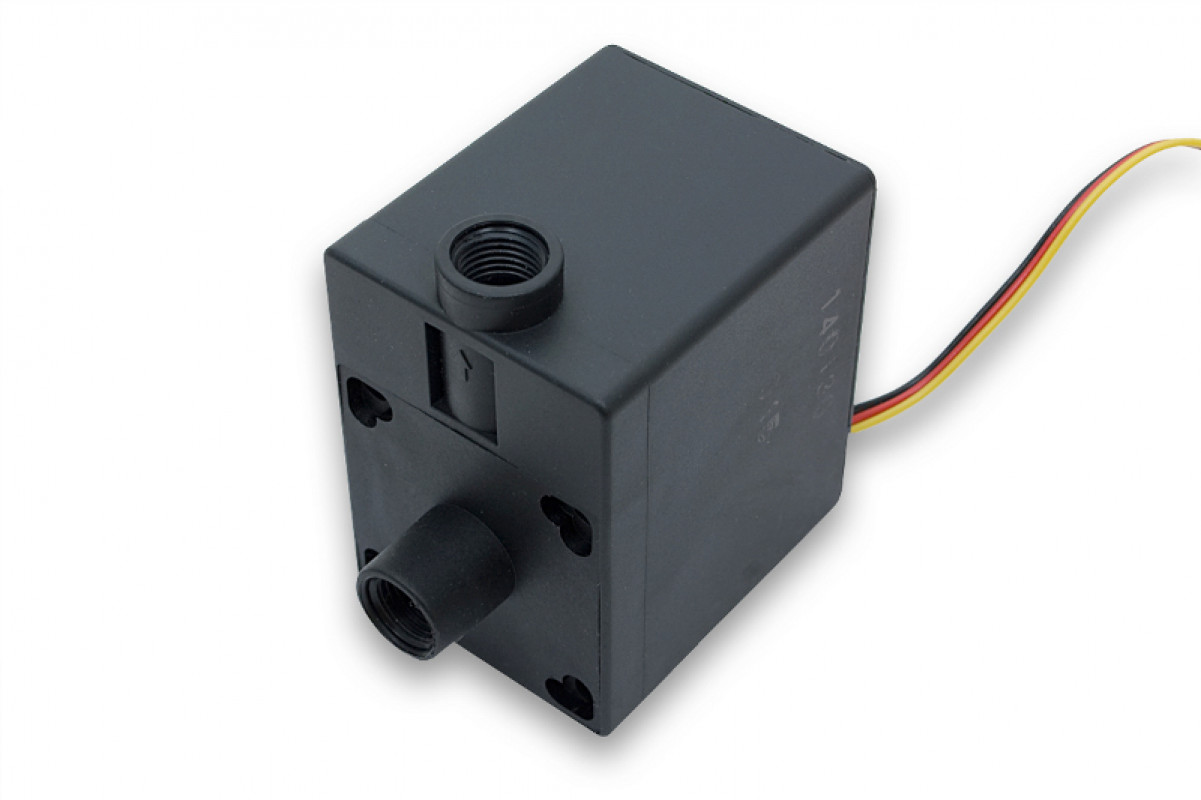 EK-DCP 4.0 (12V DC Pump)
Product EAN:
3831109862520
End of life
Financing Available
Split the purchase amount of 500 EUR/AUD/USD or more in up to 3 interest-free monthly payments with Splitit.
Details
The EK-DCP 4.0 water pump is the ideal choice for all enthusiast water cooling systems and is compatible with the all standard water cooling system setups. The EK-DCP 4.0 will easily integrate with the latest water blocks and can achieve up to 800L/hour with its compact, powerful and low-noise design.
Rugged, reliable and quiet, the EK-DCP pump will work silently to ensure your liquid cooling system operates at its peak and makes the most for your hardware overclocking potential.
This product is compatible with EK-DCP 4.0 X-RES pump reservoir combo unit.
Technical specifications:
- Rated voltage: 12V DC
- Power consumption: 18W
- Maximum pressure head: 4.0m
- Maximum flow: 800L/h
- Maximum system temperature: 60°C
- MTBF: 50.000 hrs at 25°C
- Power connector: 3-Pin FAN connector
Enclosed:
- EK-DCP series water pump
- Anti-vibration pad with brackets
- 3-pin FAN to 4-pin MOLEX adapter with tacho signal
Decided to buy this product?