Details
EK-DBAY D5 PWM MX is a reduced cost variant of EK-DBAY D5 high-performance hydraulically improved pump top (volute) with a two-slot 5.25" drive bay form factor reservoir and integrated Xylem D5 PWM water pump. PWM control allows for automatic pump speed regulation depending on your CPU temperature. Full performance on demand or whisper quiet operation in idle mode!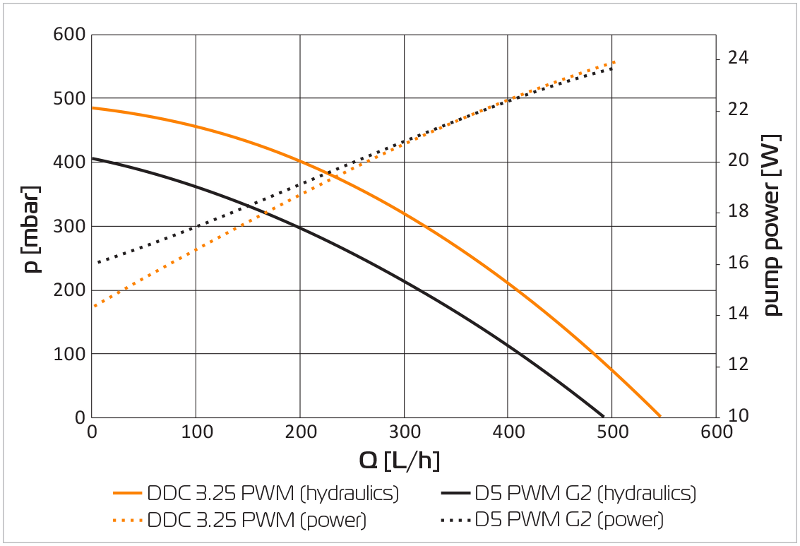 This type of design makes the use of 5.25" drive bay slots in order to provide more room for other components when facing limited space constraints. Made from injection moulded black ABS polymer, this sturdy, monoblock design guarantees maximum reliability and rigidity! Locking ring nut for the pump is made from black anodized CNC machined aluminum.
The unit features one G3/8" threaded port on the top of the reservoir which serves as a fill port for the system. Other ports are standard G1/4" threaded - three on the backside of the unit to be used as inlet and outlet ports and one on the bottom that can be used as a drain port - and allow for installation of virtually any G1/4" threaded fitting / barb. EK recommends EK-ACF compression fittings.
Integrated anti-cyclone made from acrylic glass effectively prevents excessive vortex formation of the liquid.
EK-DBAY D5 MX is designed with anti-vibration rubber mounting system. This floating design effectively silences this pump / reservoir setup by de-coupling it from the rest of the computer chassis.
The front cover is made of quality acrylic glass and covered with an aesthetic aluminium bezel cover.
Pump electrical and mechanical properties:
- Motor: Electronically commuted spherical motor
- Rated voltage: 12V DC
- Power consumption: 23W
- Maximum pressure head: 3.9m
- Maximum flow: 1500L/h
- Maximum system temperature: 60°C
- Materials: Stainless steel, PPS-GF40, EPDM O-rings, Aluminium oxide, hard coal
- Power connector: 4-Pin Molex- and 4-Pin PWM FAN connector
Operational regime:
- PWM duty cycle: ~ 20-100%
- Default behavior: Runs at 100% duty cycle when no PWM feedback signal is present
Enclosed:
- EK-DBAY D5 MX with EK-D5 PWM
- Mounting mechanism
- Installation manual
- Set of plugs and extenders
- Set of required Allen keys
Made in Slovenia - EU!
Pump motor made in Hungary - EU!
PLEASE NOTE:
EK-D5 PWM G2 is an enhanced variant of the world renown Xylem D5 with improved power management control, which allows for better speed control trough motherboard BIOS or dedicated fan controller.
This product should NOT be installed with any aluminum Fluid Gaming parts!
Decided to buy this product?
No stock
Expected date of availability will be added ASAP