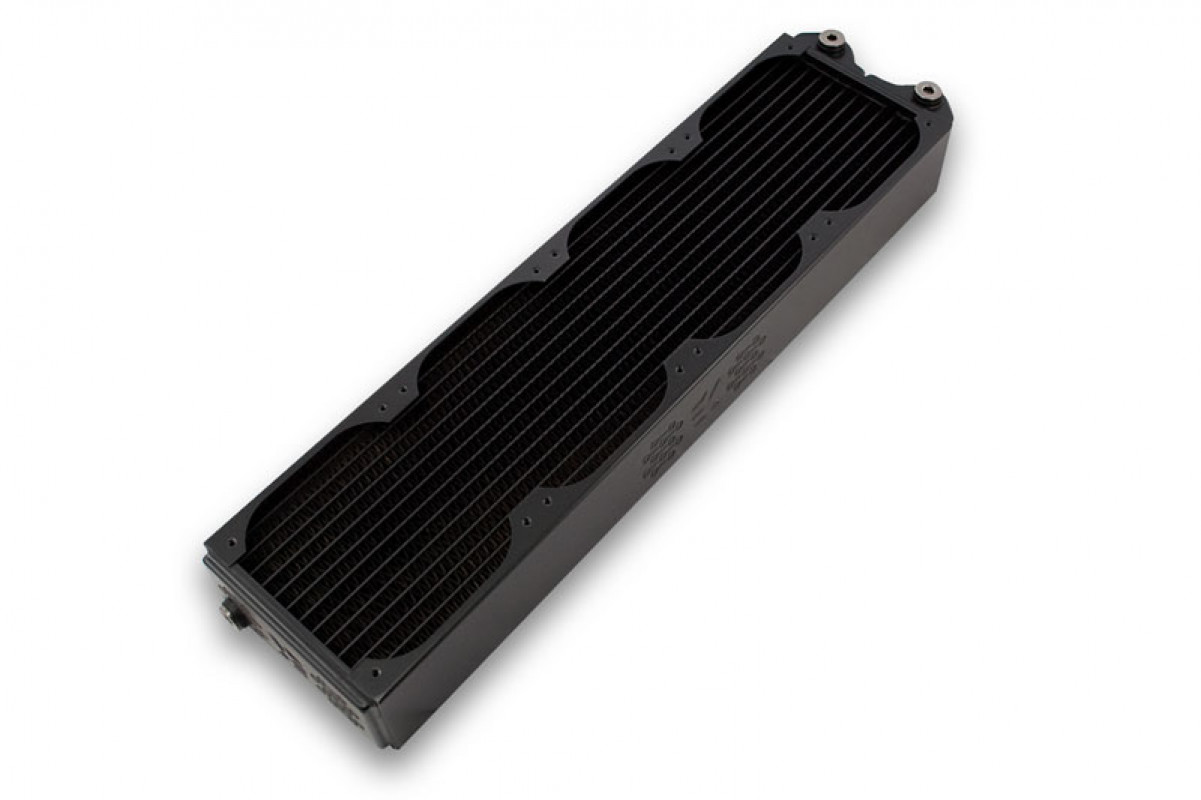 EK-CoolStream RAD XTX (480)
Product EAN:
3831109860243
End of life
Financing Available
Split the purchase amount of 500 EUR/AUD/USD or more in up to 3 interest-free monthly payments with Splitit.
Details
EK ultimate performance radiators are designed for extreme enthusiasts. These radiators are optimized for maximum heat dissipation even at lowest fan speeds. Choosing EK-CoolStream RAD XTX will give your watercooling system an upper hand you need to cool your hot hardware.
EK assured quality level and an optimal price-performance ratio make these EK-CoolStream RAD XTX radiators unique. The new radiators feature, besides their great design and high build quality, superb cooling performance.
The copper fins are optimized for both high- as well as low-speed fans therefore the new XTX radiator is an excellent all-around performer. The parallel flow cooling chambers reduce flow resistance to a minimum. Radiator shrouds are tapped with M3 threads on both sides to enable push-pull fan installation.
Radiator features G1/4 threaded ports on both sides of the radiator which enables various installation possibilites as well as stacking option. Bleed/fill/drain port, soldered to the bottom chamber, allows user a better overall handling and makes item more convenient.
Technical details:
Material:
- Copper fins
- 90% copper tube (H90)
- Brass chambers
- Steel housing

Dimensions (LxWxH): 520x130x64mm
Weight: Approx. 1826 g
Liquid Capacity: Approx. 600 ml (20,29 fl oz)
FPI: 11
Fan installation: 16 x M3 threads on both sides each (for 4x120mm fan each)
Pressure tested: 1bar

Enclosed:
- 1x EK-CoolStream RAD XTX (480) radiator
- 16 x M3 x 30mm DIN965 screws
- 16 x M3 x 5mm DIN965 screws
- 3 x G1/4 plug with Allen key
Decided to buy this product?