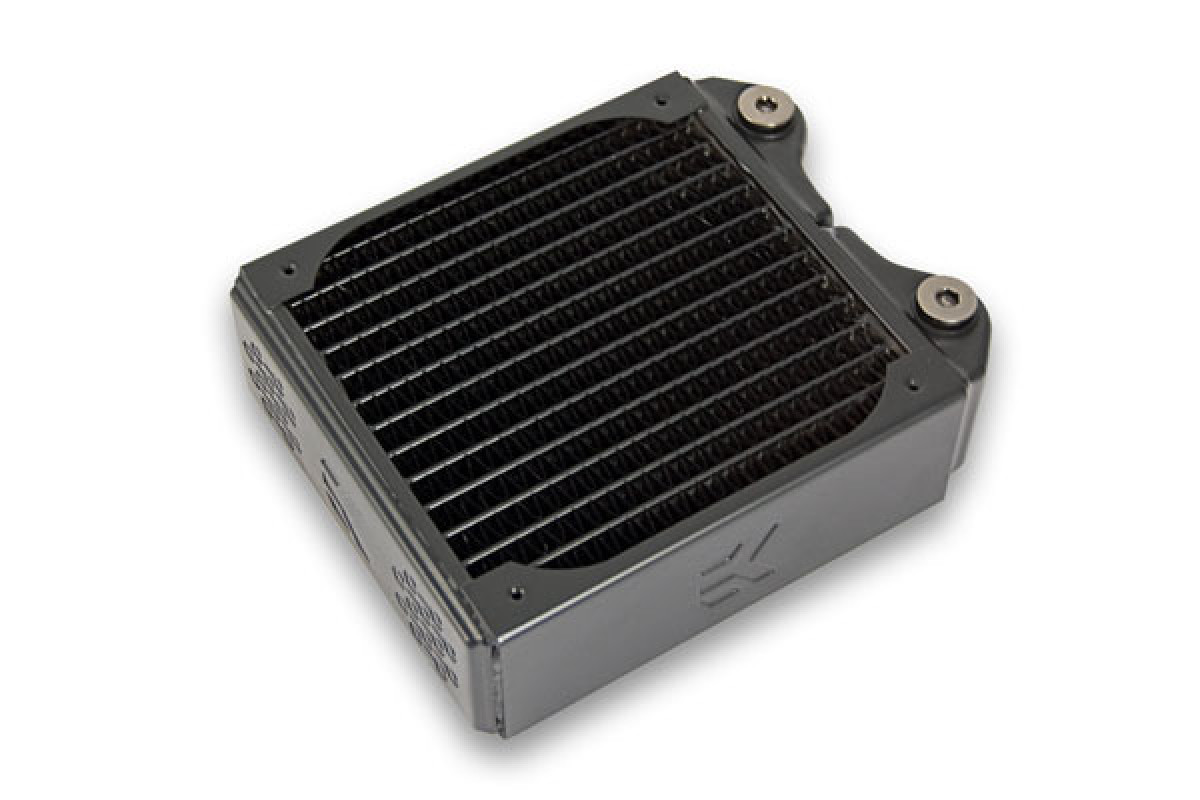 EK-CoolStream RAD XTC (140)
Product EAN:
3831109860137
End of life
Financing Available
Split the purchase amount of 500 EUR/AUD/USD or more in up to 3 interest-free monthly payments with Splitit.
Details
Finally EK is ready to offer you 140 series radiators designed for hardest enthusiasts. Radiator is optimized for maximum heat dispatching even at lowest fan speeds. Choosing EK-CoolStream RAD XTC will give your watercooling system a boost you needed to cool your hot hardware.

Quality at EK level and an optimal price-performance ratio make these EK-CoolStream RAD XTC radiators unique. The new radiators feature, besides their great design and high build quality, great cooling performance.
The copper fins are specially designed for Ultra-silent fans (with low Airflow). The parallel coolant channels reduce flow resistance to a minimum. On both sides of the radiator the M3 threads are integrated to allow fan installation on both sides and radiator mounting.

The radiator has integrated G1/4" threads, allowing installation of virtually all common fittings.

Please note: Over-tightening of the screws may damage the radiator. Always take care that the screws do not damage the radiator. Damages of the product because of improper use are not covered by the warranty!

Technical details:
Material:
- Copper fins
- Brass chambers

Dimensions (LxWxH): 177x145x55mm

Connection threads: G1/4"

Weight: Approx. 950g
Liquid Capacity: Approx. 280 ml (9,47 fl oz)

Fins/inch (FPI): 10
Fins/cm (FPC): 3,85

Fan installation: 4 x M3 threads on both sides each (for 1x140mm fan each)
Pressure tested: 1bar

Enclosed:
1x EK-CoolStream RAD XTC 140 (single) radiator
4x M3 x 30mm DIN965 screws
4x M3 x 5mm DIN965 screws
2x G1/4 plug with allen key

Important: The included screws may be too long for some applications. Always be sure to screw them in only so far that the radiator is not damaged.

ATTENTION! FAN INSTALLATION TIP
The core of radiator is not in center. EK suggest users to install fans on side where core is closer to center.
Decided to buy this product?