Shop the Loop - White Horizon
We created this build named White Horizon and assembled our products in a bundle so you can purchase all EK products that were used with one click and no hustle. Easy-to-assemble, stunning liquid-cooled PC with a side distribution panel in a white Lian Li pc-o11-dynamic case supported with white EK-Vardar fans. No tube bending required due to the clever use of fittings and the pre-bent 90° tubing.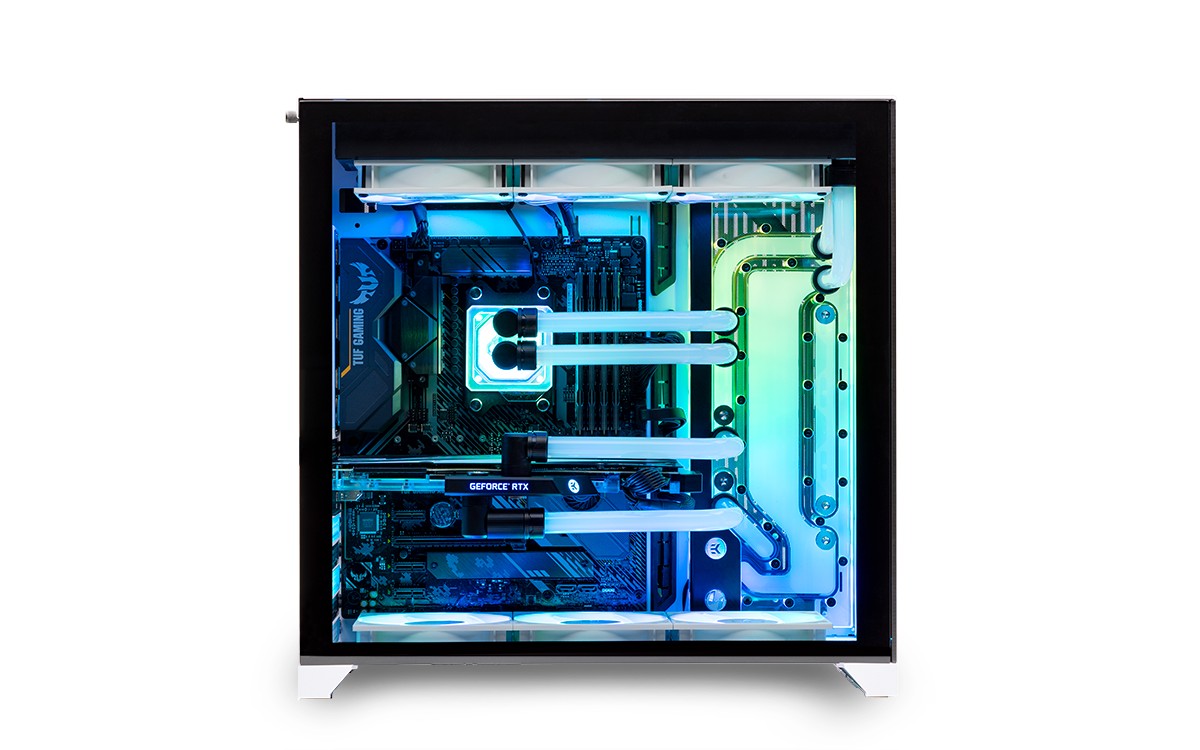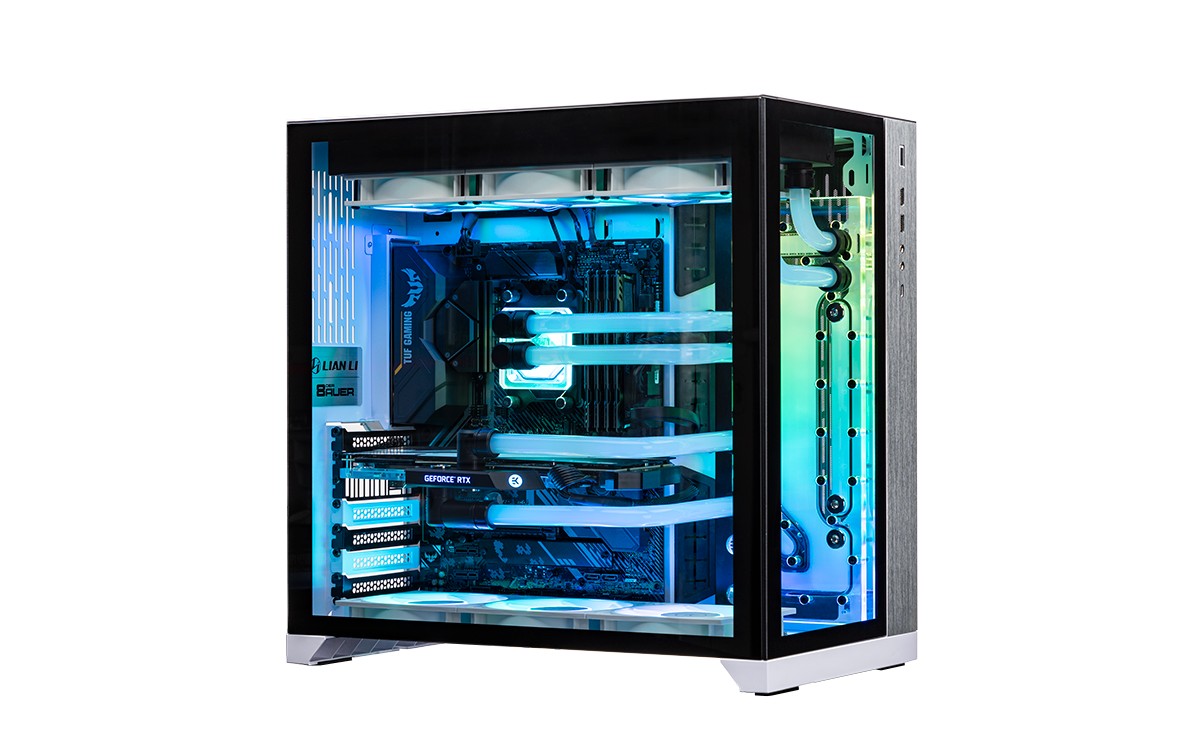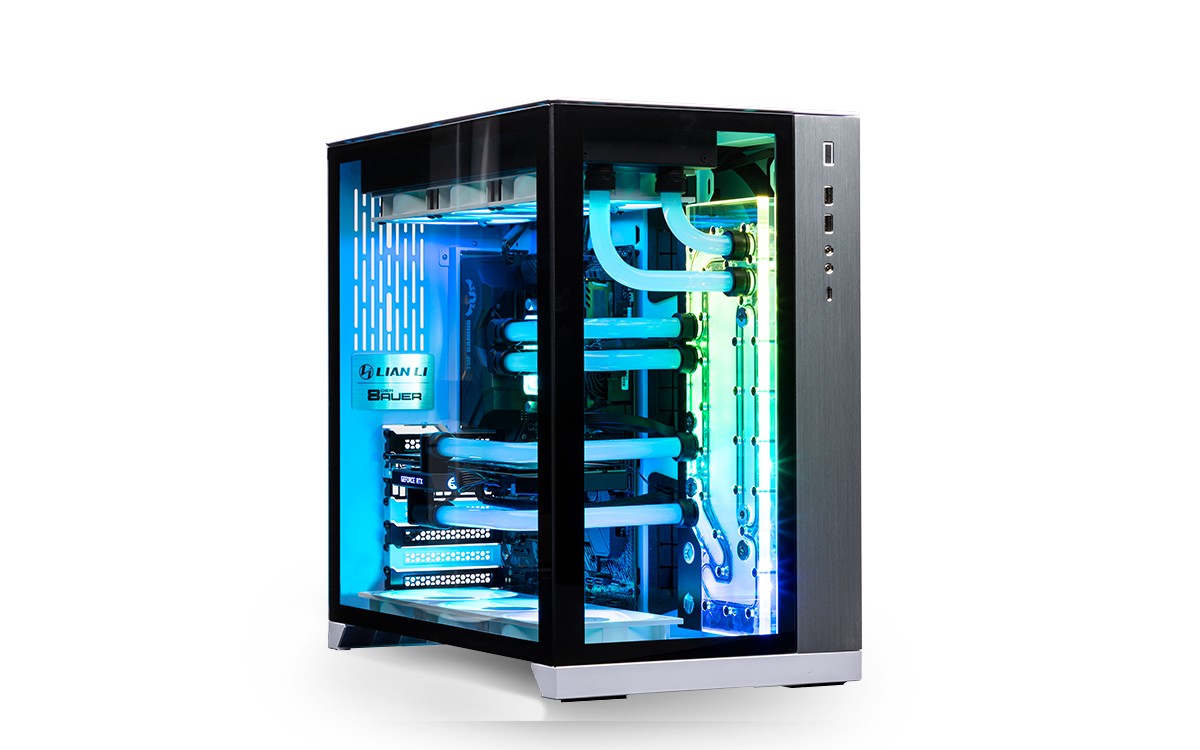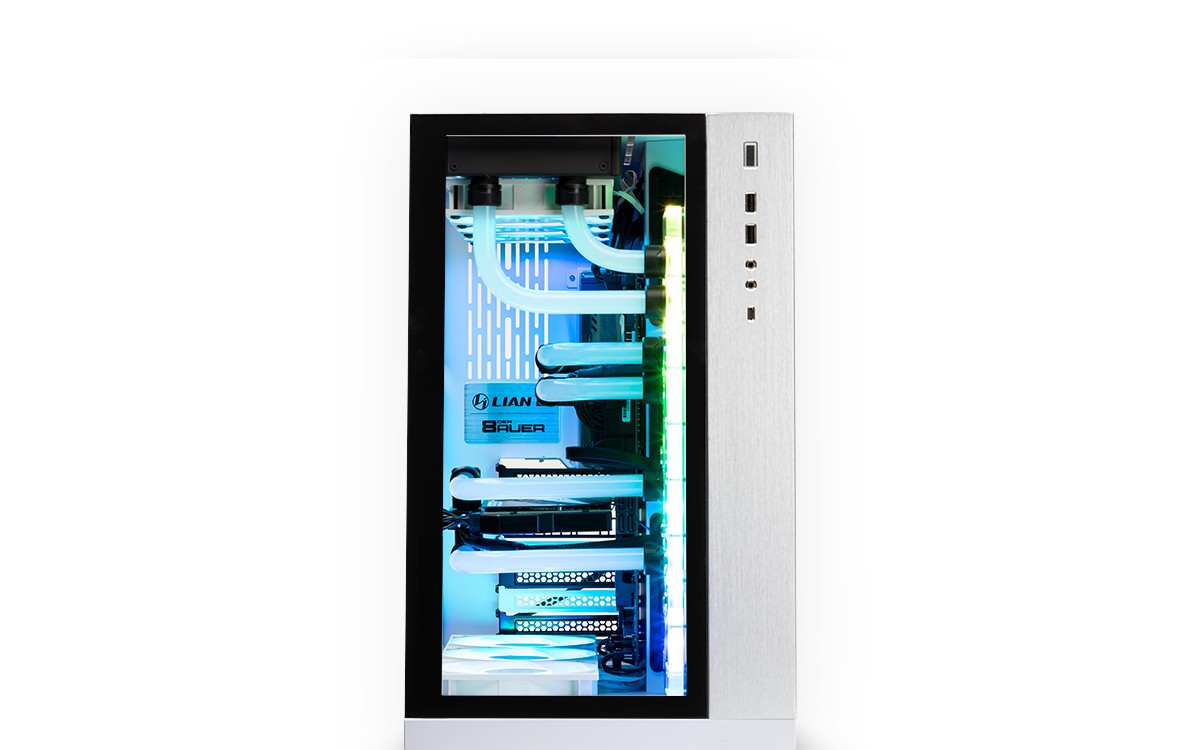 About the Build
The organized and elegant look of the build is achieved with the clever use of EK water-cooling products. The side-mounted distribution plate with an integrated genuine DDC pump and reservoir, purposely designed for the Lian Li pc-o11-dynamic case, drives the loop's simplicity. An EK-Quantum Velocity block was chosen as it can be rotated for 90° to match the orientation of the ports on the distribution plate (possible with the Intel & AMD platform).
Positioning
Note the equal distance between the ports on the CPU block and the distribution plate. The GPU block also matches the width of the distribution ports with a combination of EK-Quantum Torque Rotary 90° angled adapters. A double set of ports for the GPU water block is available on the distribution plate to ensure compatibility with both the 1st and the 2nd PCI-e slot in the case.
No Tube Bending Required
To achieve this, high-quality, German-made EK pre-bent tubing is used with clever fitting choices on the GPU and the CPU block. For the CPU block, a combination of the 14mm EK-Quantum Torque Extender Static and 90° rotary angled adapters is used to avoid double bends on one tube and clear the tubing over the RAM modules.
On the GPU side, only two 90° rotary adapters are needed. To make the look even cleaner and equalize the tube length on both ports, a 28mm extender is added. The 16mm pre-bent Acrylic tubing and the 16mm EK-Quantum Torque HDC black fittings are used, but any other combination of tubing and fittings will work (12mm or 14mm) to suit your personal taste. Please also note that any currently available EK-Quantum GPU water block can be used in this configuration.
Radiator and Fans
An EK-CoolStream PE 360 radiator is mounted to the top of the case to dissipate the heat effectively with the help of six EK-Vardar EVO 120ER D-RGB fans. If an increase in cooling performance is needed/desired, an additional radiator could be mounted to the bottom of the case. A 360 SE or PE will fit, but note that the bottom motherboard I/O ports will be obstructed.
Clean D-RGB Aesthetics
D-RGB lightning combined with the EK-CryoFuel Mystic Fog coolant adds the last layer of aesthetics to complete the build.
Hardware used in this example build:
PC Case: Lian Li White pc-o11-dynamic
Motherboard: ASUS® TUF GAMING X570-PLUS
Processor: AMD Ryzen 7 5800X
Graphics Card: Nvidia GeForce RTX 2080 Ti (Reference design)
RAM: Crucial Ballistix Sport LT
White Horizon Accessories