Shop the Loop - Judgment Day
Striking metal details define this PC build that cannot go unnoticed. It packs two enormous Surface P420M radiators, sleek Velocity² and Vector² Nickel + Plexi water blocks, and an eye-catching Kinetic FLT 240 reservoir containing a top-of-the-line D5 pump. One thing is certain – Judgment Day is upon us. But is it here to save us or enslave us?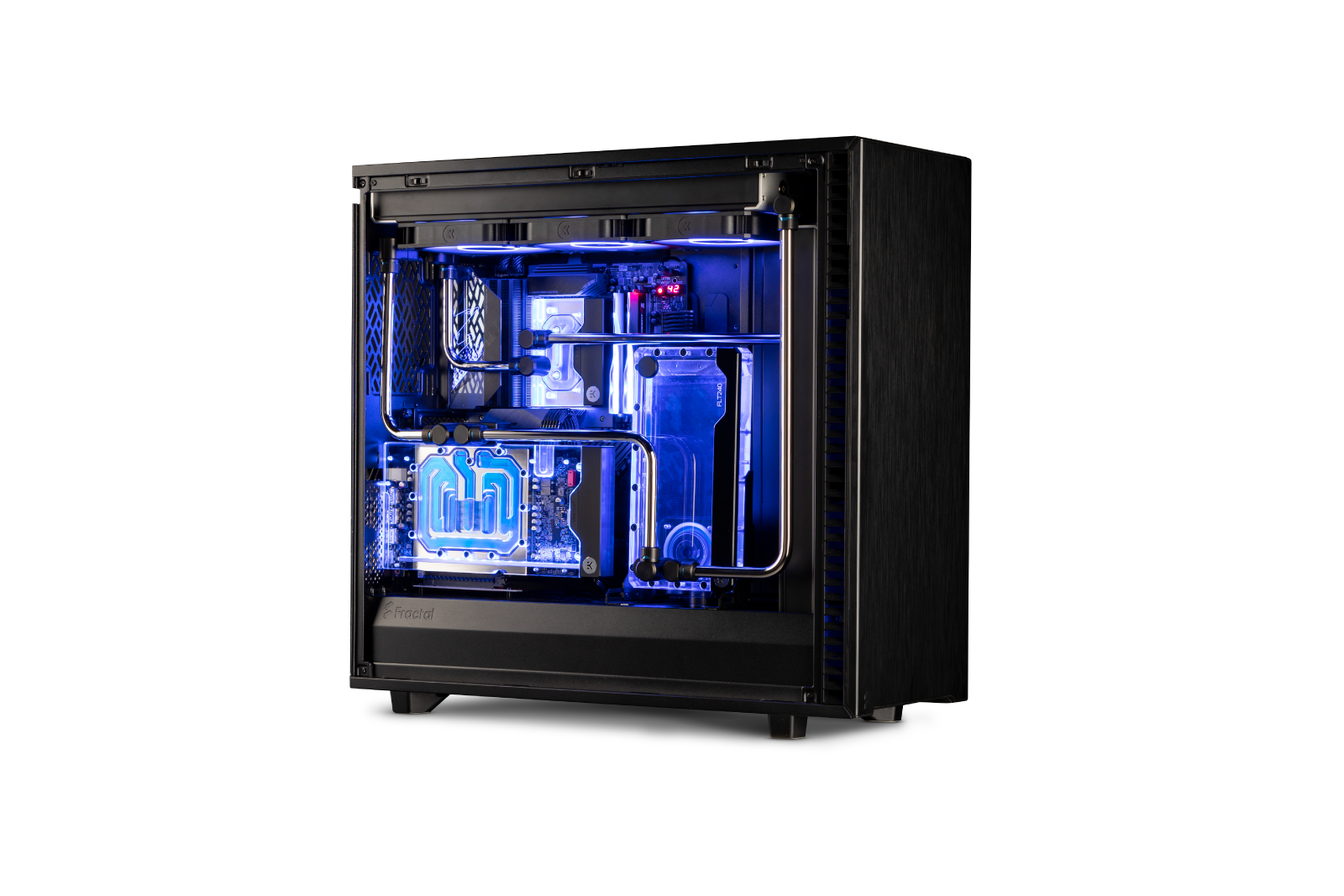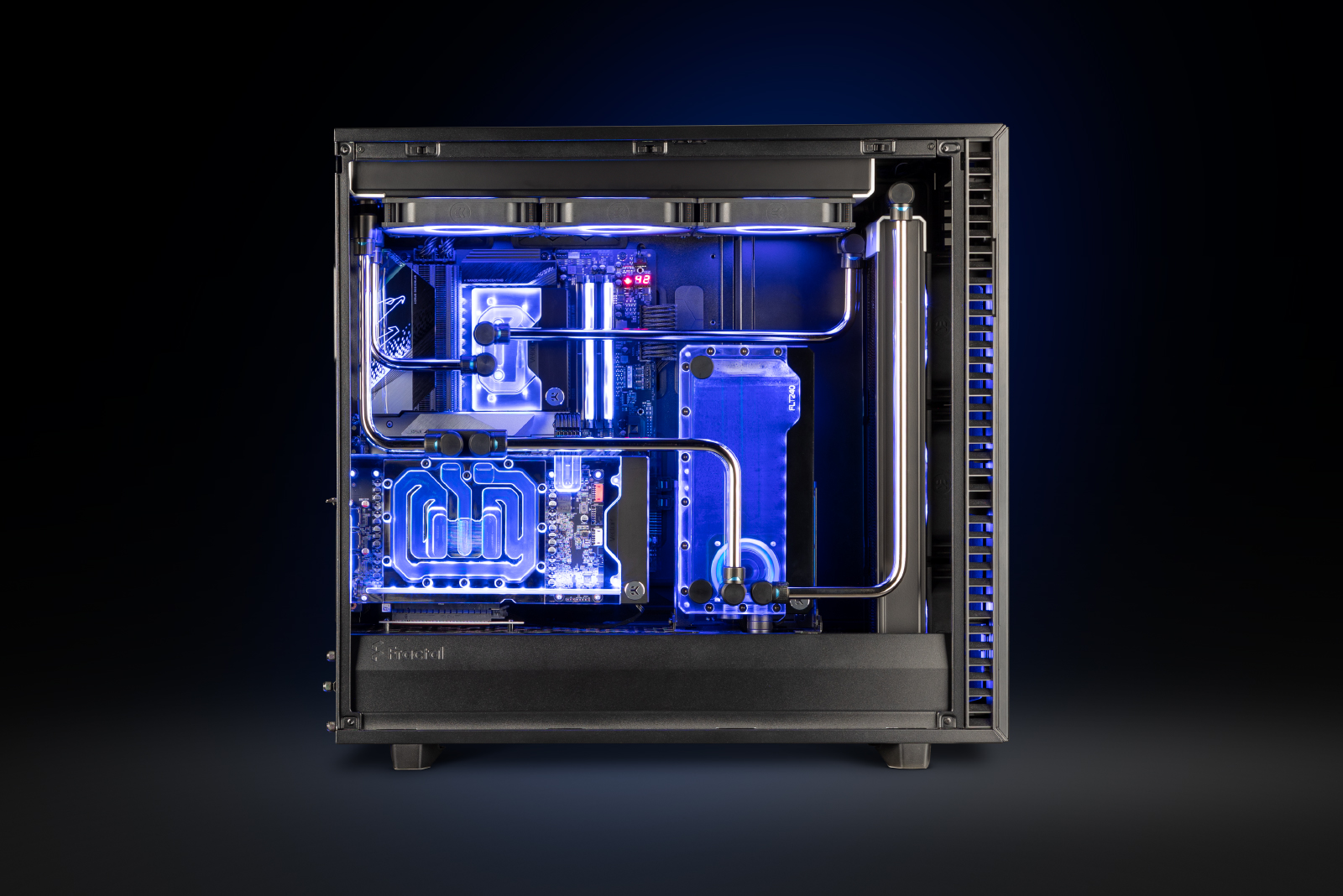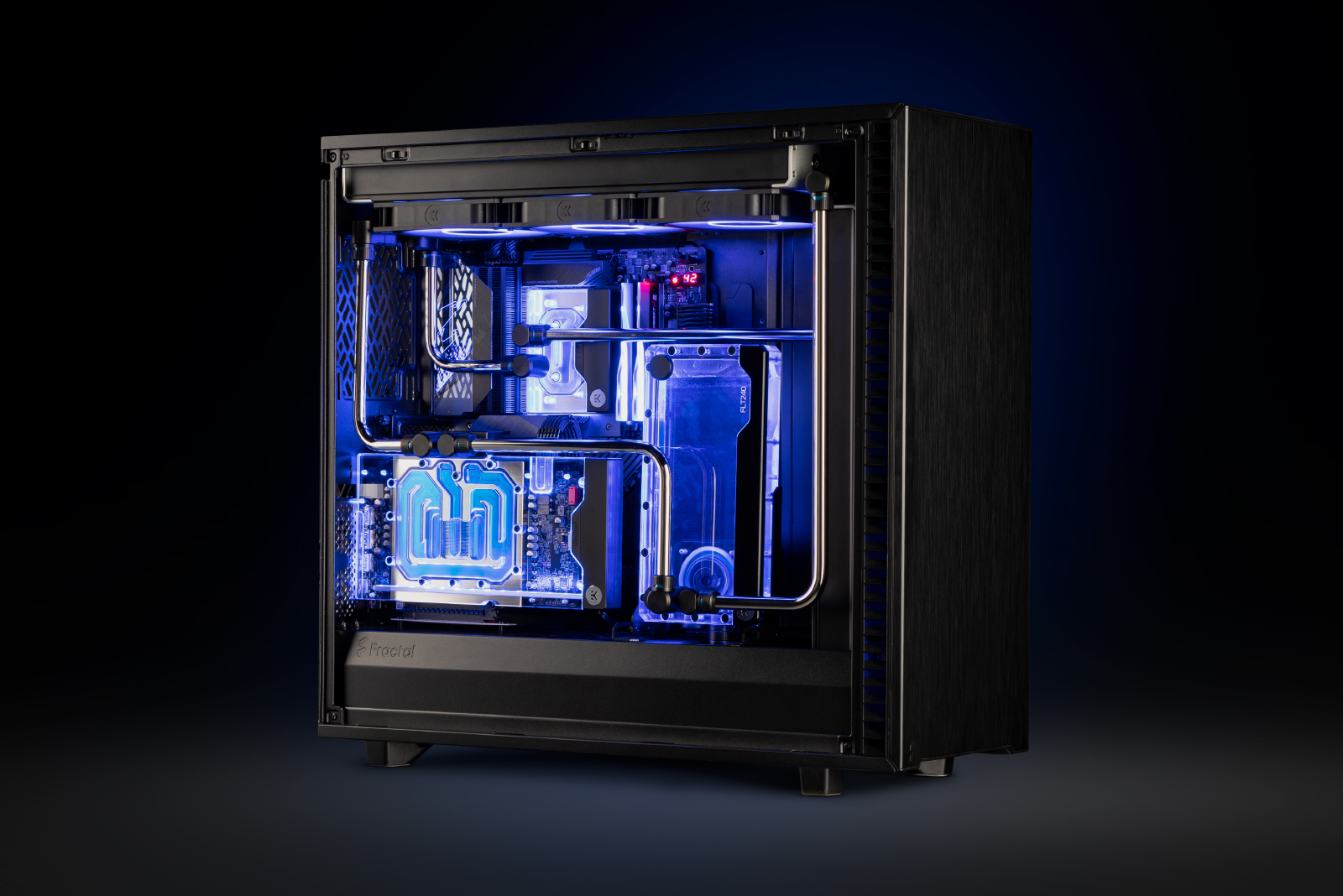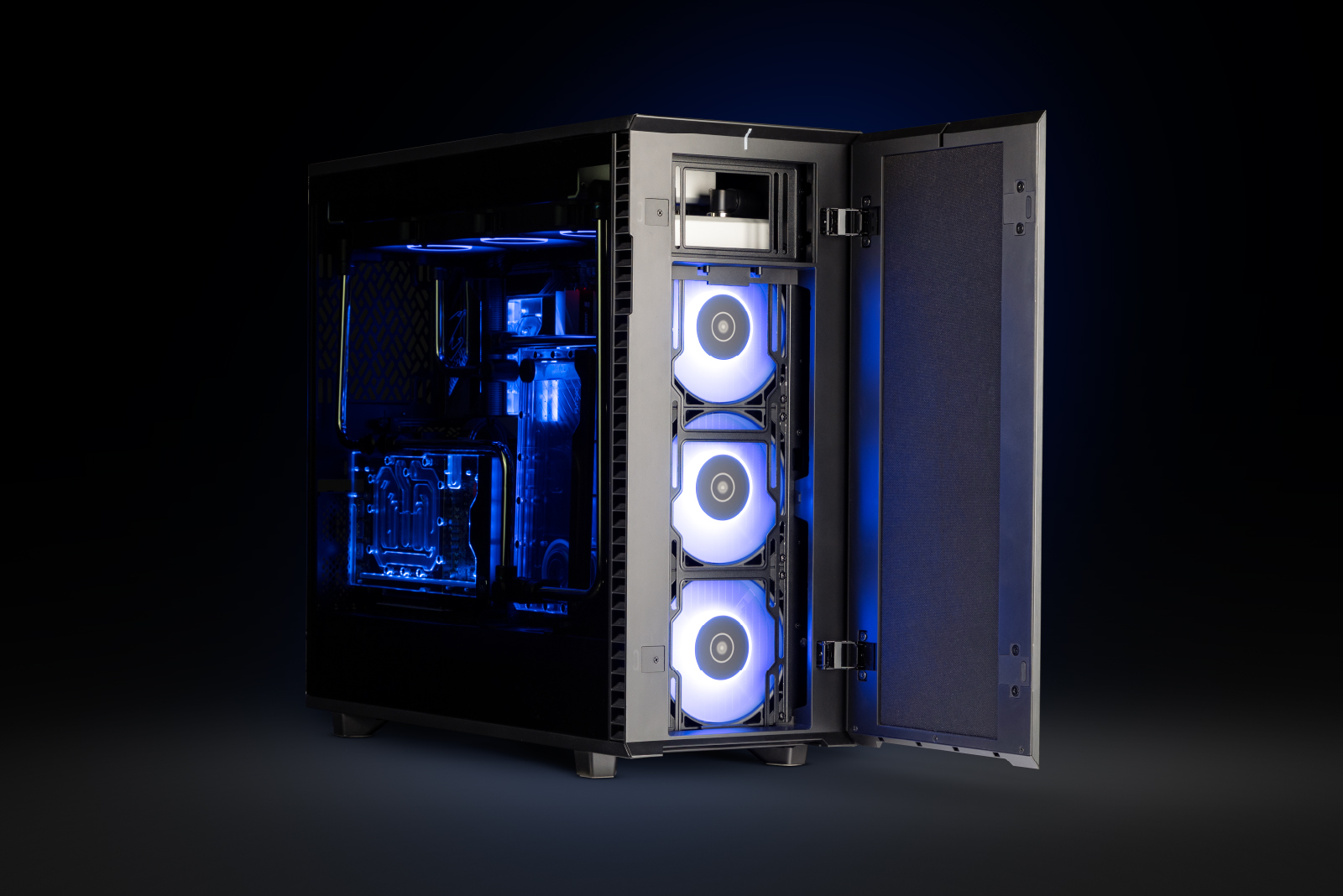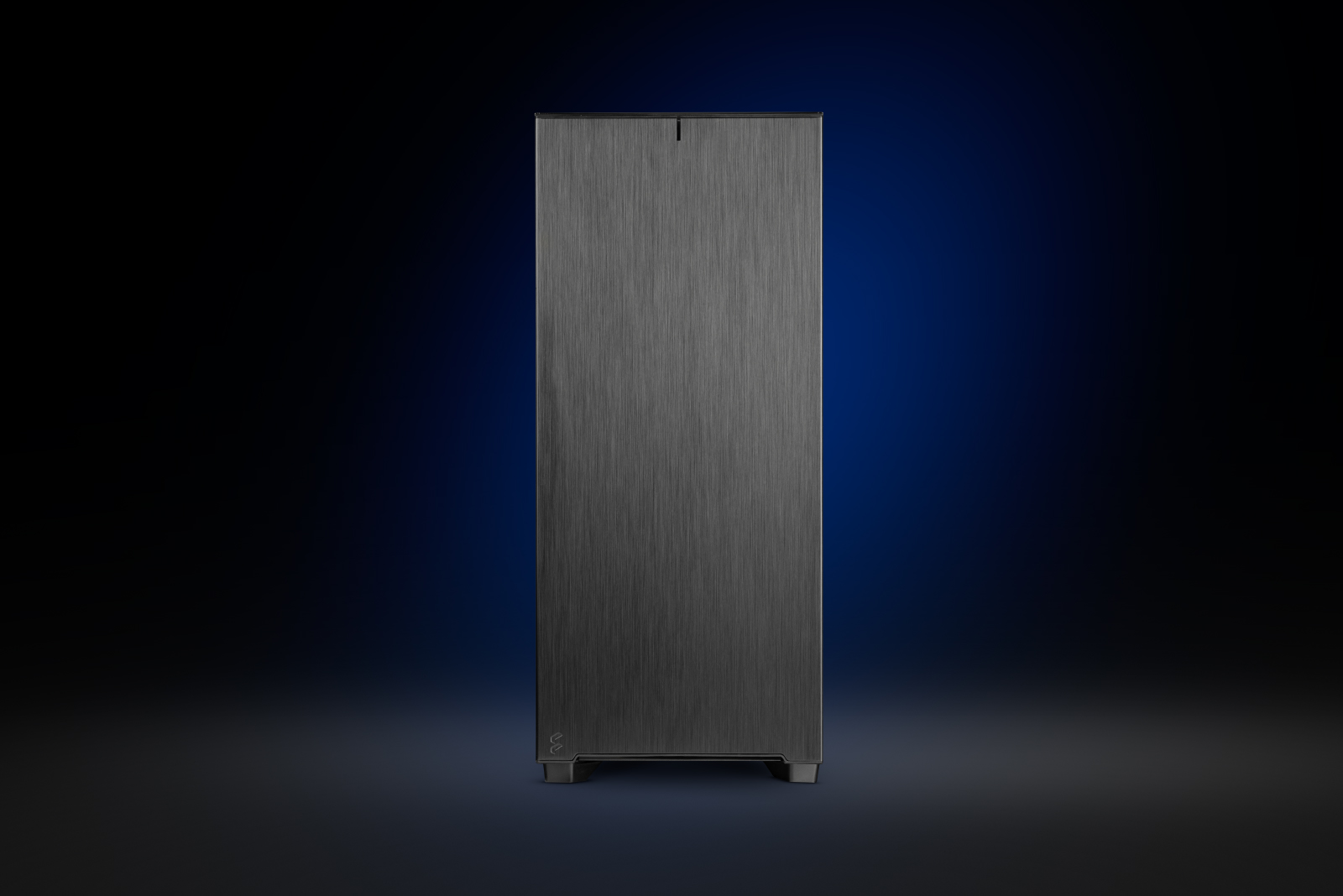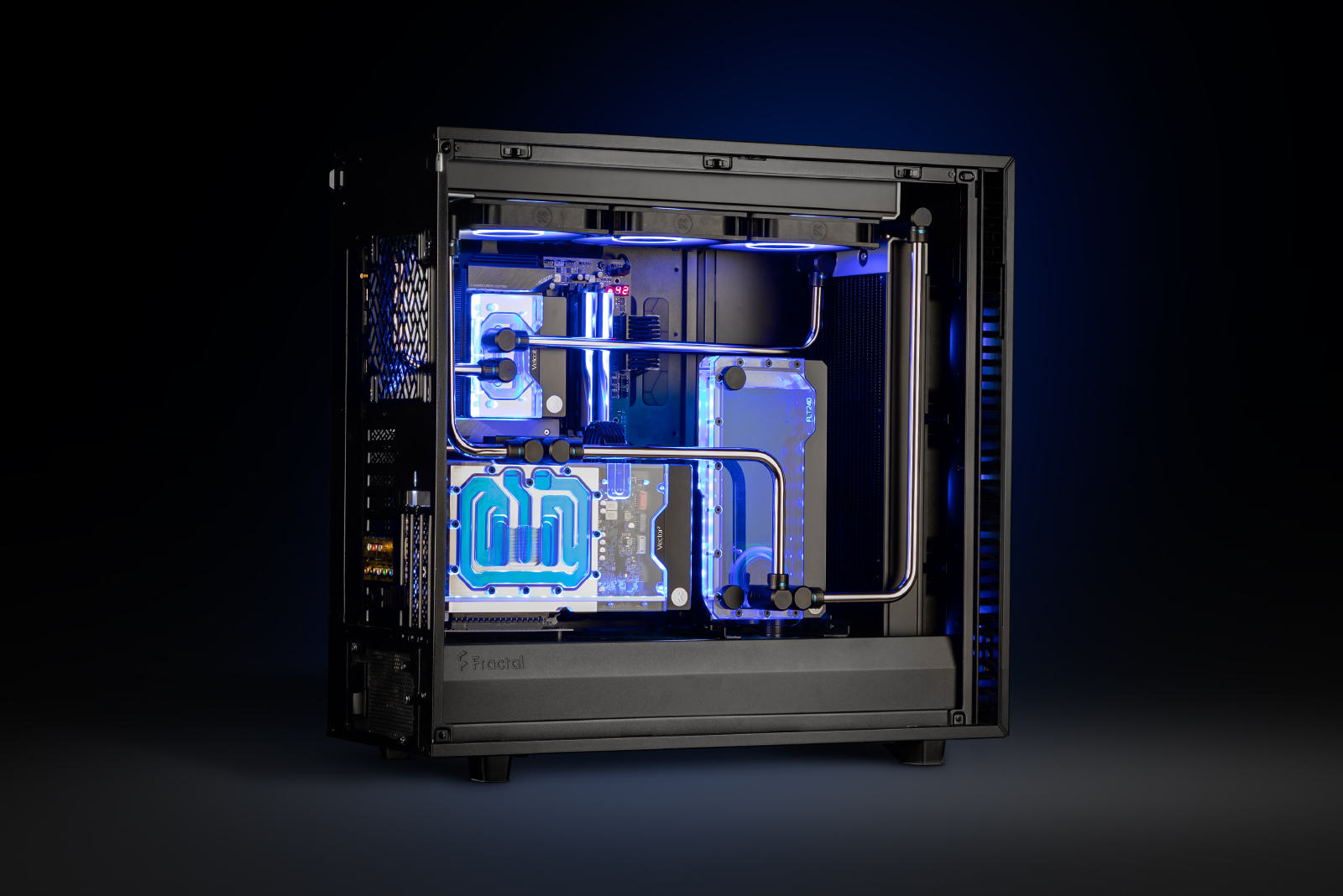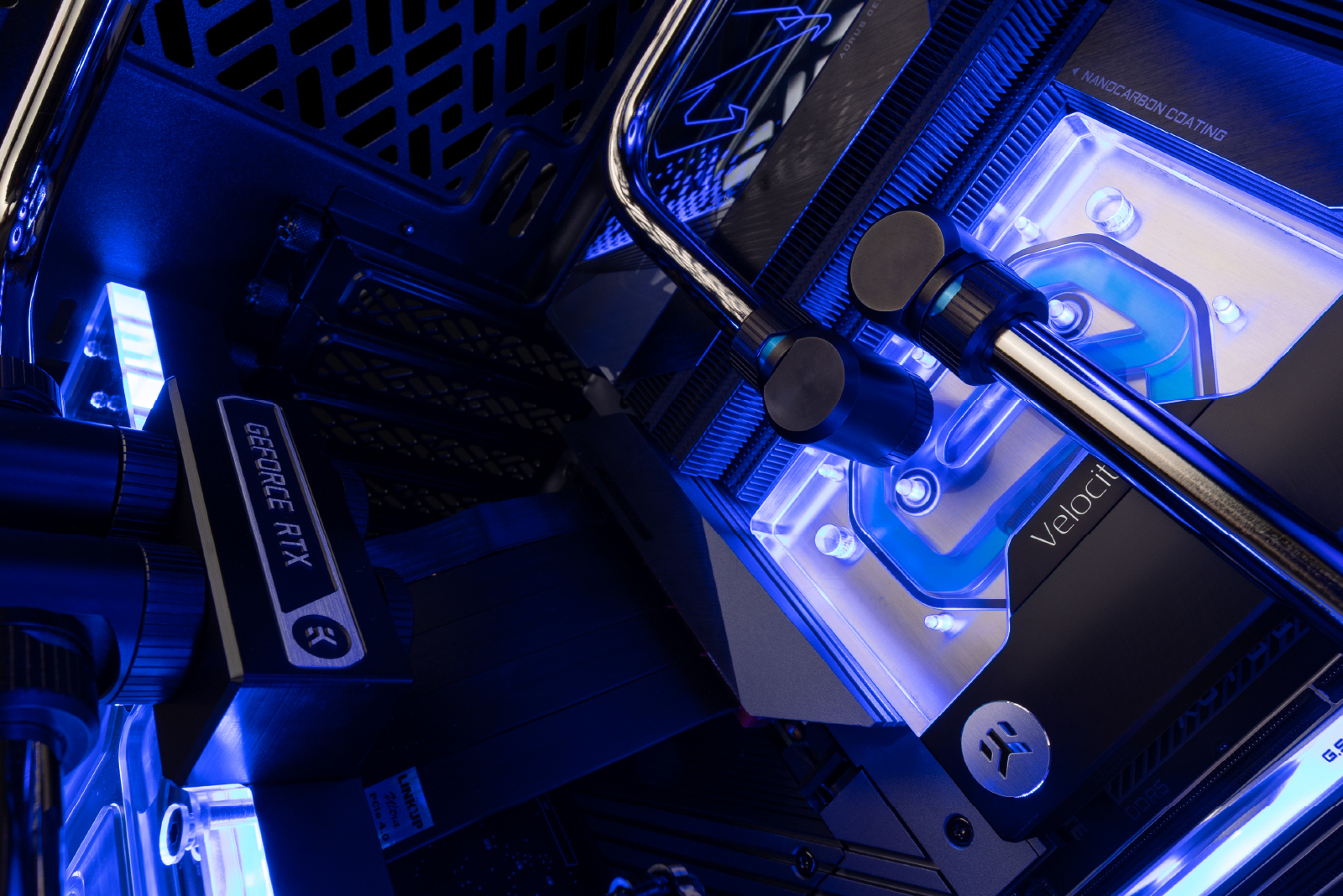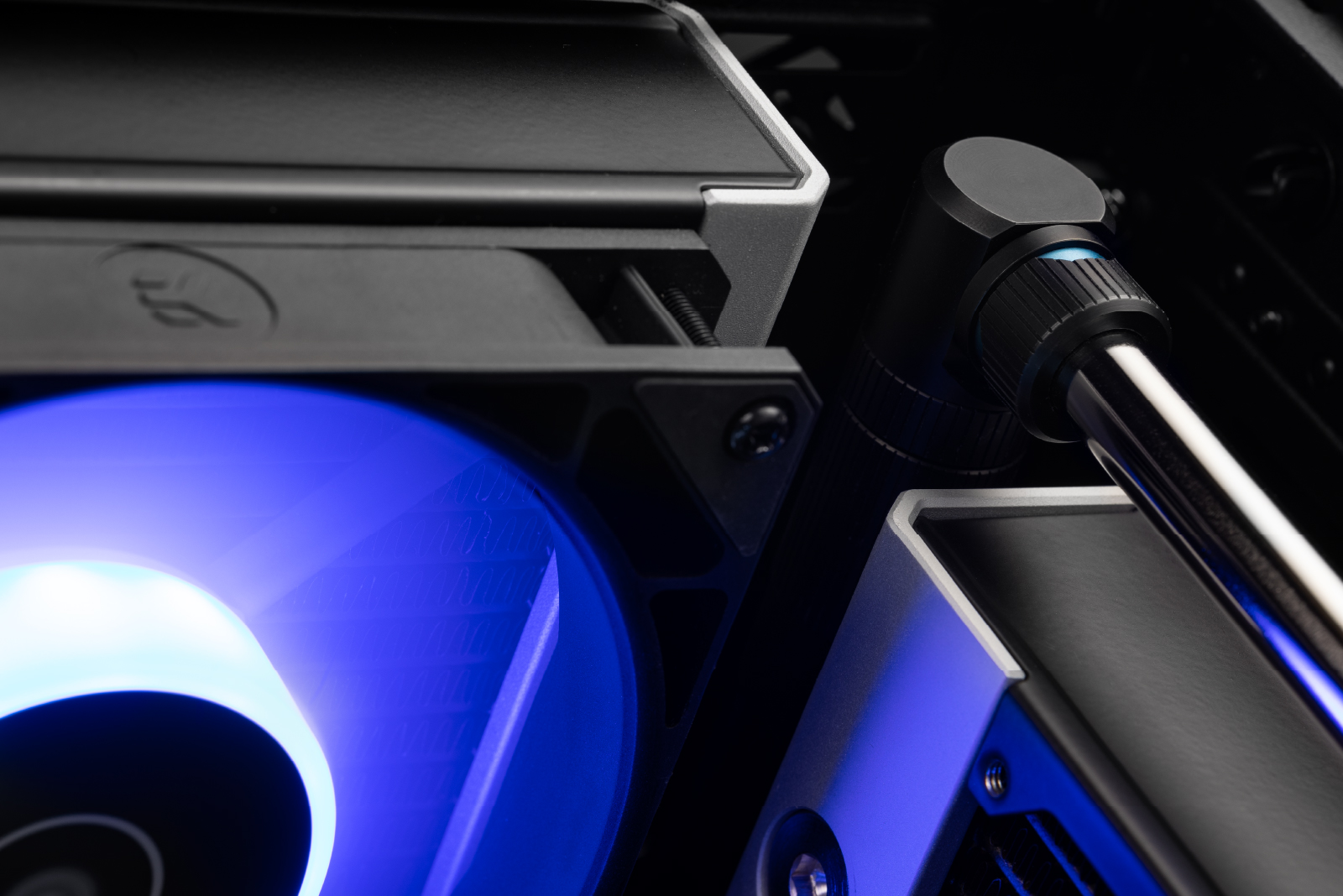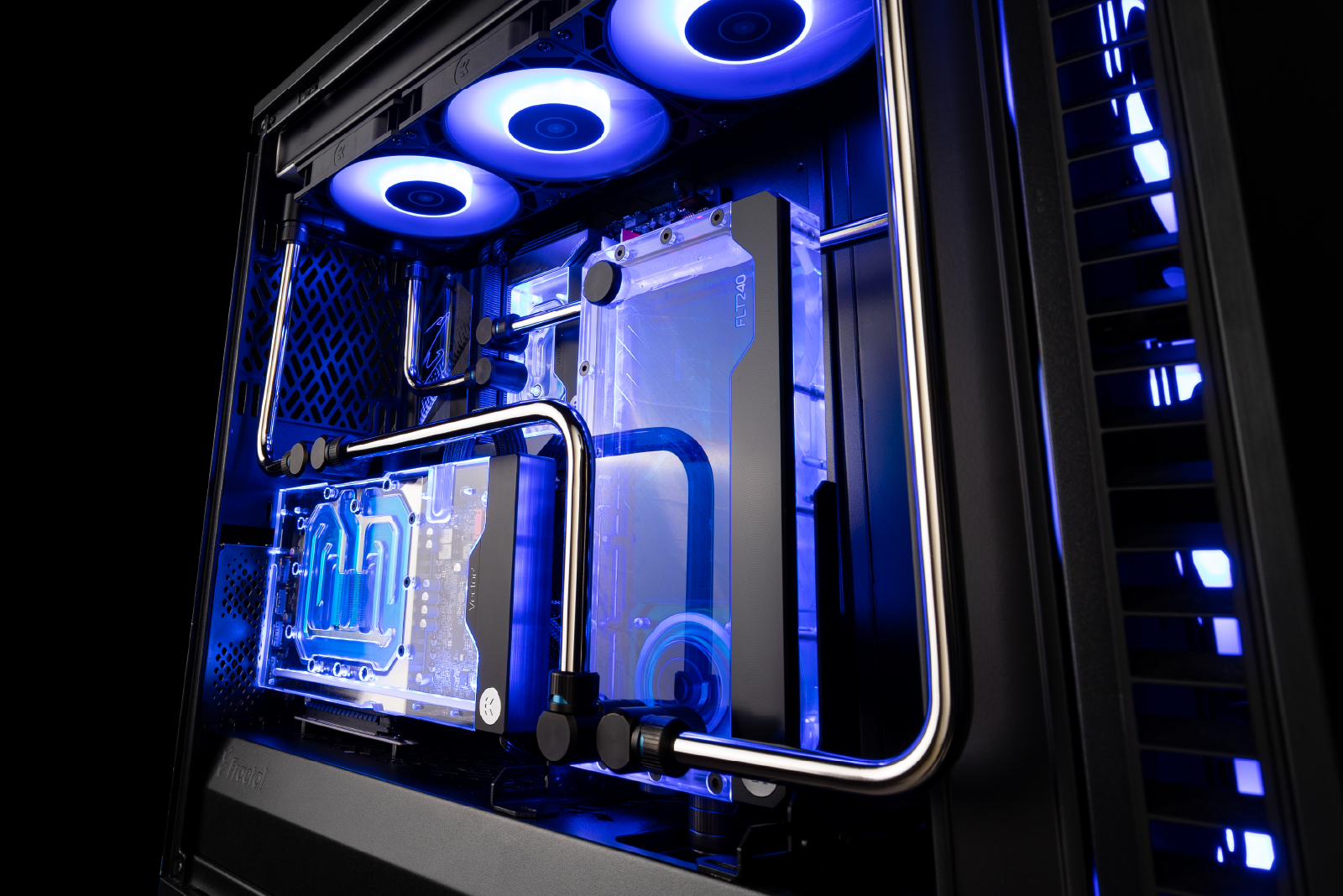 About the Build
EK's custom loop water cooling gear inside this Fractal Design Define 7 XL case includes two enormous 420mm P-series radiators to keep this PC's performance uninterrupted and at its very peak. Six EK-Loop 140mm FPT fans are tasked with pushing the air and creating much-needed high-static pressure on the radiators to remove the heat.
The loop boasts prebent metal tubing in the nickel finish, all perfectly positioned thanks to numerous EK fittings, adapters, and extenders.
And even though this water cooling loop does not comply with our Matrix7 standard, it is just as neat with its perfect tube runs. It doesn't matter which CPU, motherboard, and GPU you go for – the final result can be the same. Perhaps the tubing will have to be cut a bit shorter or longer, but everything else will remain unchanged. This is still an ideal build to be replicated with your choice of hardware.
But let us explain all the connections first. It might seem a bit overwhelming, but every bit was carefully planned. Obviously, we need fittings and tubing. We opted for 12mm prebent metal tubing and fittings to match. Blue aesthetic rings were added to the fittings to emphasize the blue coolant color.
The top radiator needed one 28mm offset fitting to align with the GPU, in addition to one 21mm offset for the CPU. A 90° rotary adapter was installed on each port for the GPU and CPU connection. Keep in mind that we have used the factory-made spot for the vertical GPU placement, therefore needing only the 200mm EK-Loop PCI-E 4.0 Riser Cable.
Our EK-Quantum Kinetic FLT 240 D5 combo unit required a 14mm extender and a 90° rotary adapter to align with the GPU. To be connected with the front radiator, one 7mm extender and one 90° rotary adapter were needed, along with another set of a 7mm extender and a 90° rotary adapter at the bottom, where a drain port is also hiding.
The last piece of this puzzle was the front radiator. This required a bit more "maneuvering," but we really wanted to fit another 420mm Performance radiator in there. The port from which the tubing connects to the combo unit needed a micro 90° rotary adapter with a 28mm extender plus another 90° rotary adapter. Joining the other port, however, was a bit tricky since the fan from the top radiator got in the way, and we had to go around it somehow. For this purpose, we used one micro 90° rotary adapter with four standard 90° rotary adapters to bypass the fan, creating a flawless tube run to the CPU water block.
More gleaming metal tubing just adds to the impact this build is sure to leave. And if it conjures up images of the T-1000 in your mind, then this is definitely the right loop design for you.
Hardware used in this example build:
PC Case: Fractal Design Define 7 XL
Motherboard: Gigabyte X670E AORUS MASTER
Graphics Card: Nvidia GeForce RTX 4090 (Trinity)
RAM: G.SKILL Trident Z5 RGB
Processor: AMD Ryzen 9 7900X
Cables: CableMod
Judgment Day Build Accessories