Shop the Loop - Clone Trooper
Did you need a second look to figure out how this loop is even possible? A parallel loop with some secrets hiding behind the FTL Reservoir/Pump combo unit? It might be daunting at first, but in reality it's quite simple to build. With the help of the offered water-cooling bundle, you will have all the tools and components necessary to make one of your own!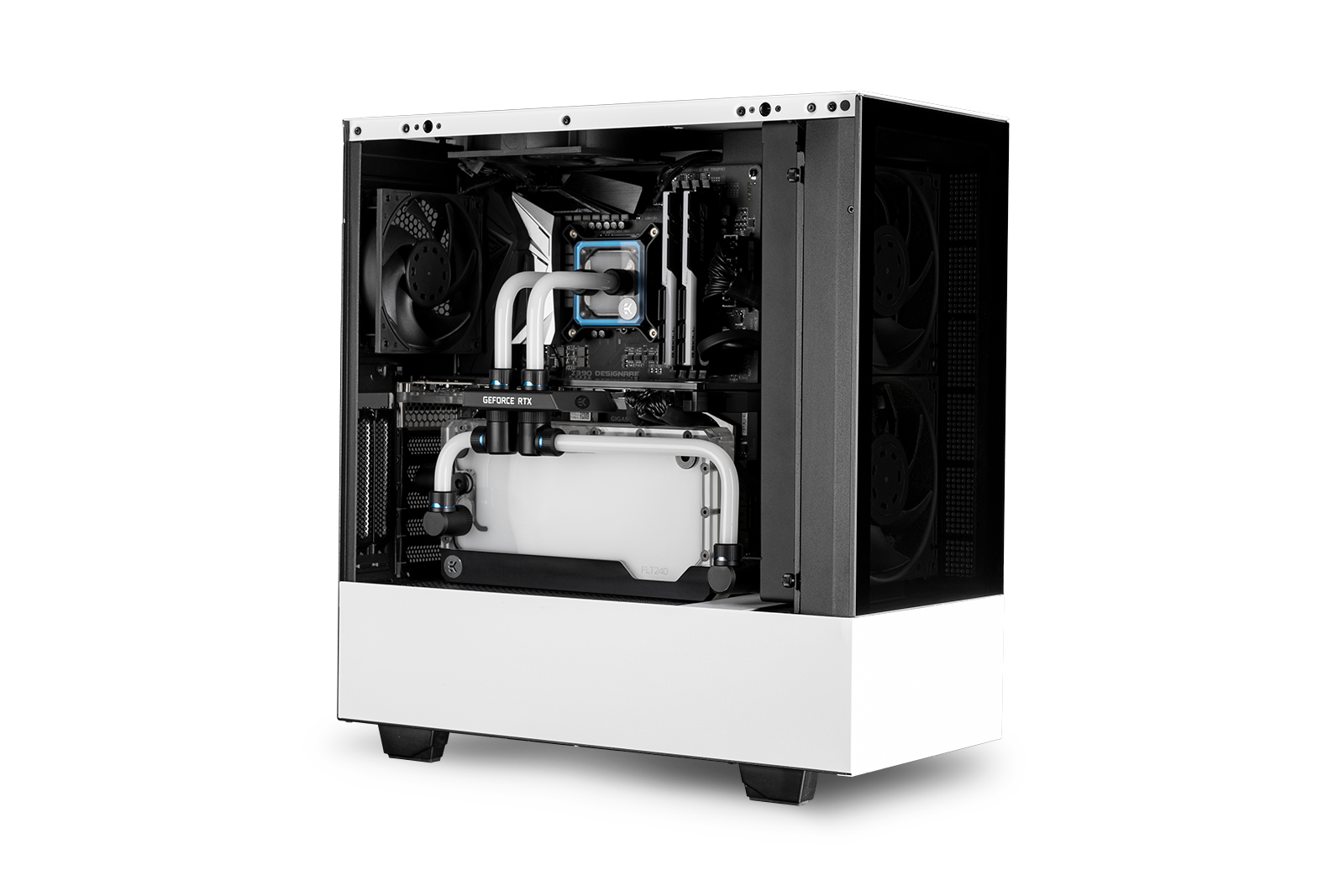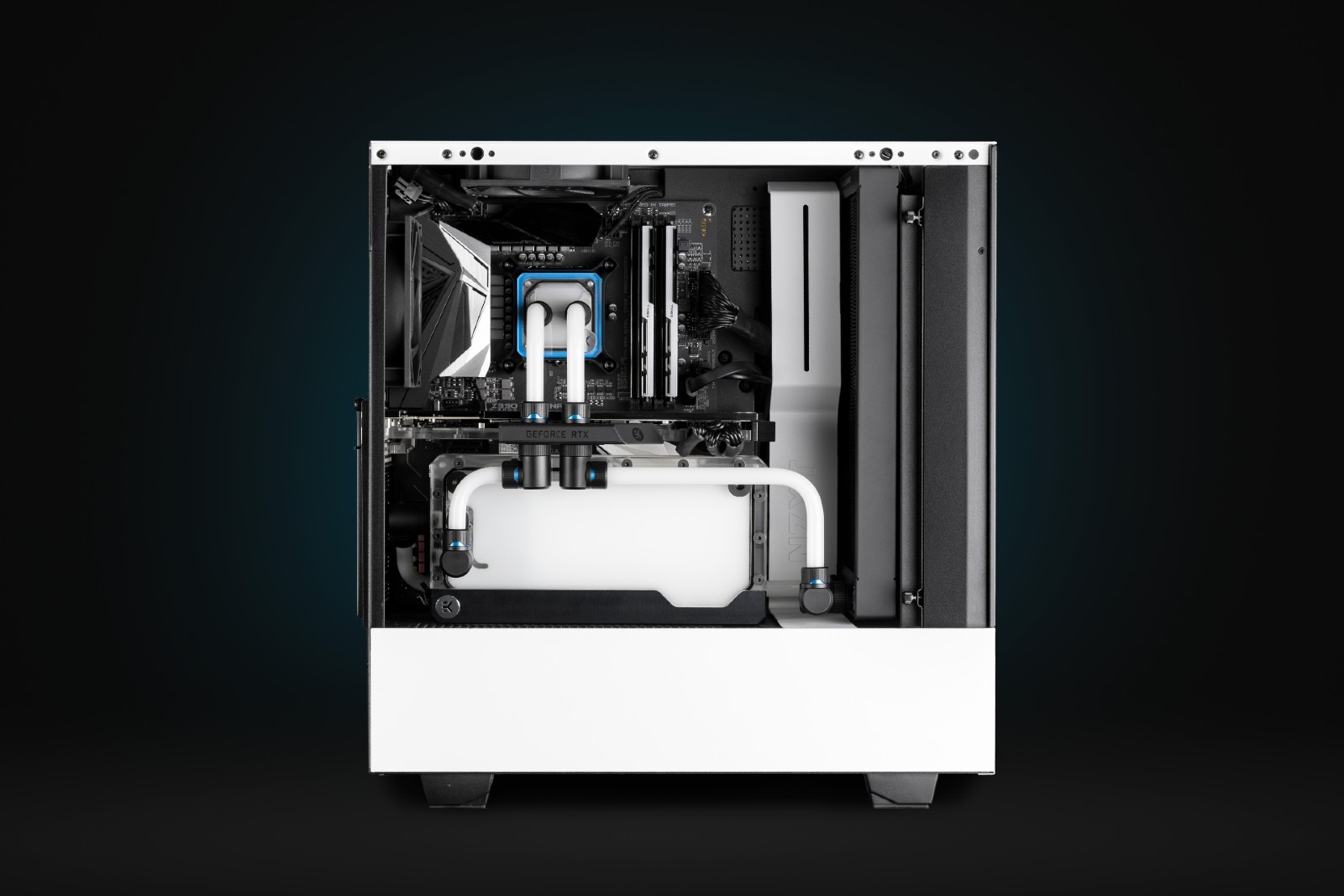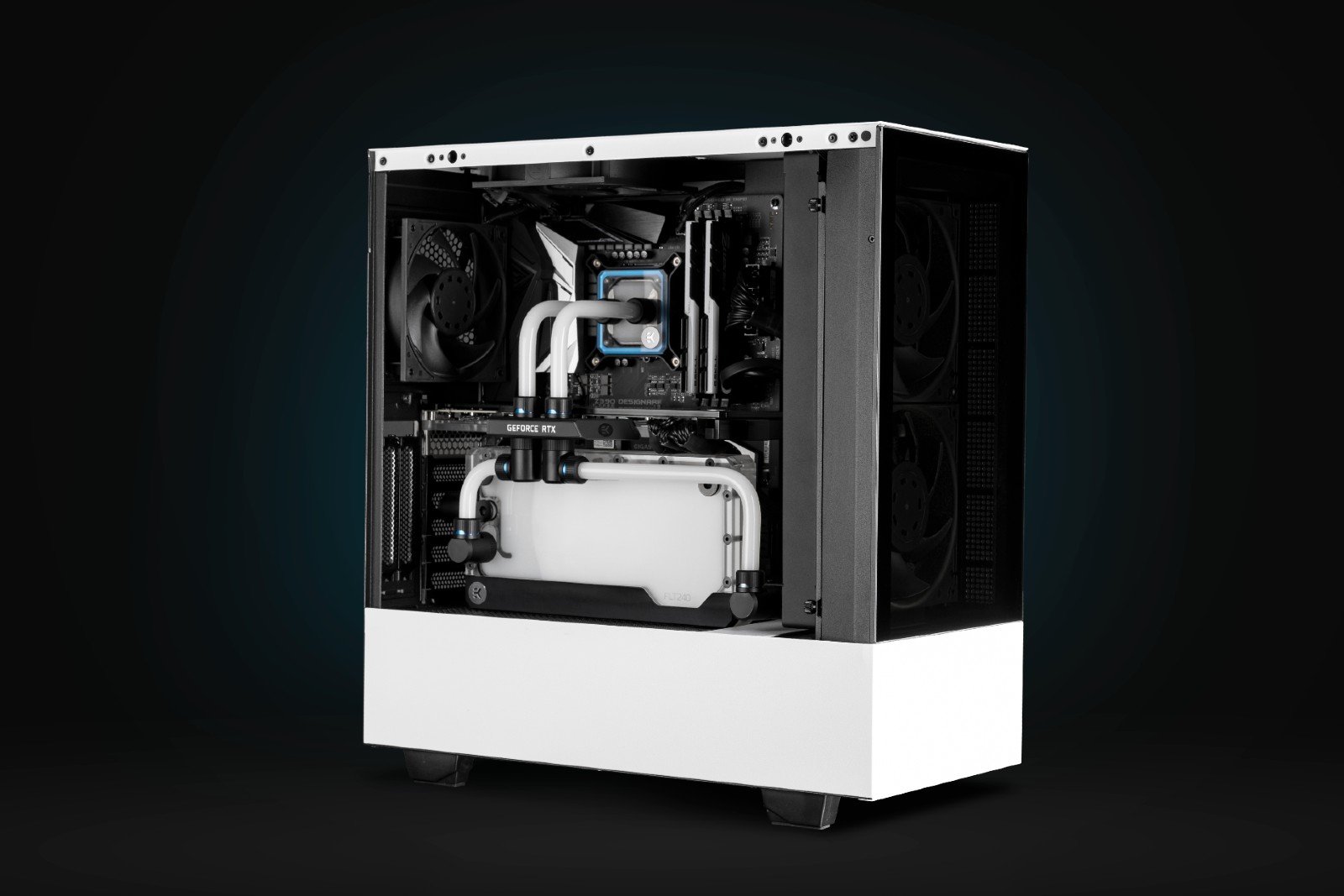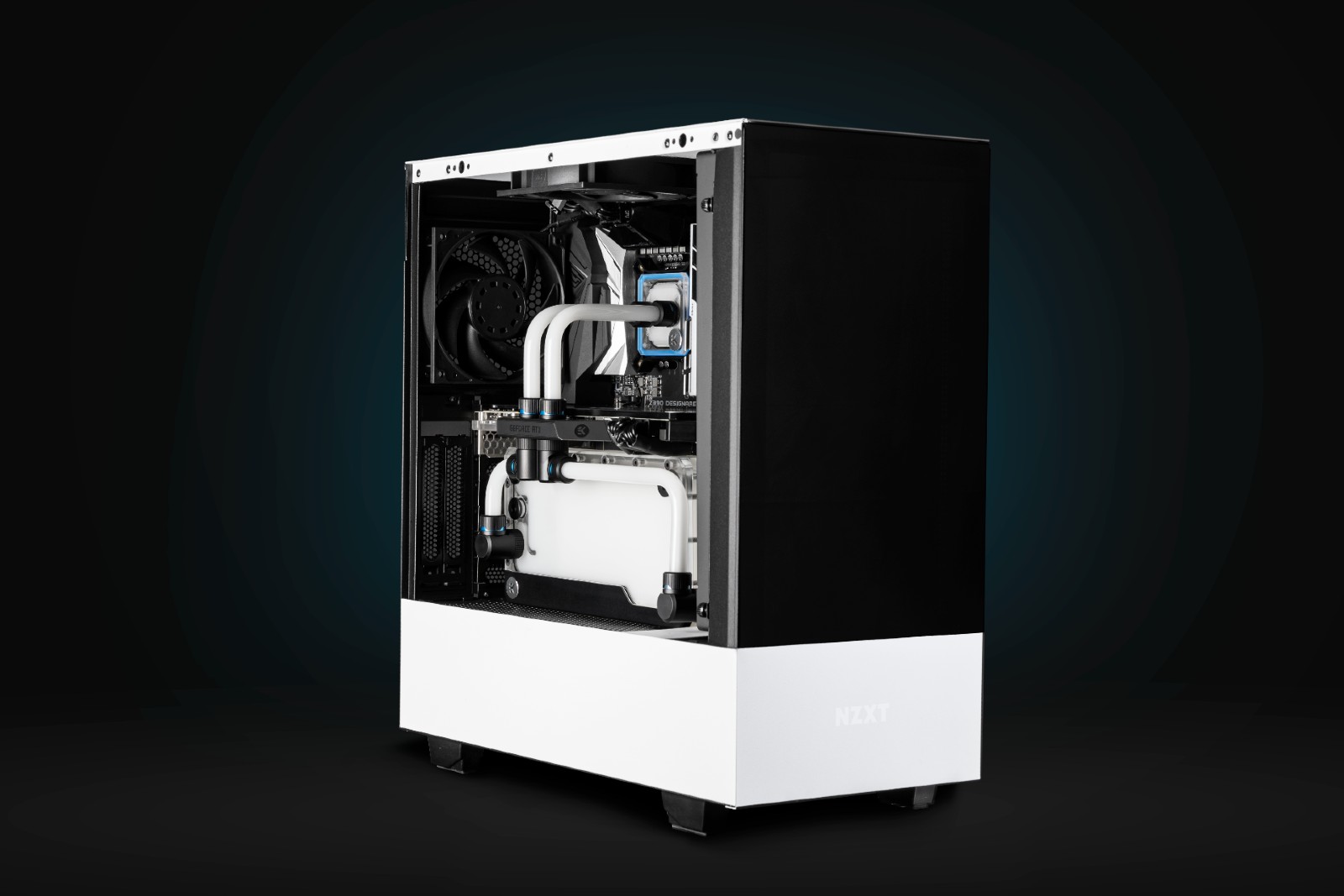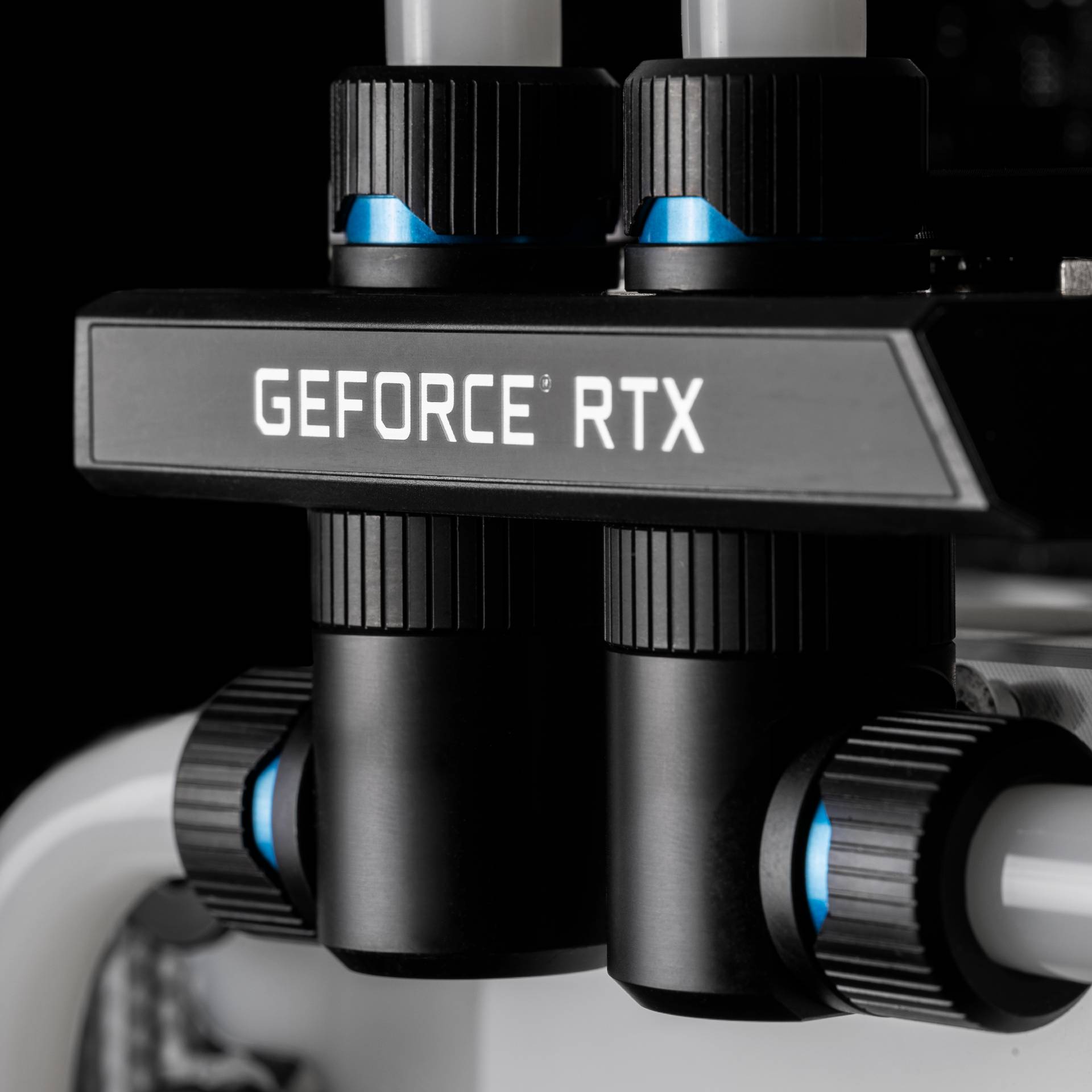 Understand the Build
The black-and-white NZXT 510 Elite forms the perfect base for the iconic Clone Trooper themed build. The slight blue accents match the striping on the armor of Anakin Skywalker's own 501st Clone Trooper detachment. In most computer cases, the area below the GPU goes unused, and the EK-Quantum Kinetic FTL 240 D5 combo unit slots right in. It creates a wonderful opportunity to hide some tubes and cables, and intrigue the observer into wondering what it might be hiding.
Radiator & Fans
In the front compartment, the EK-CoolStream SE 280 radiator just manages to squeeze in, followed by two EK-Vardar EVO 140ER Black BB fans to help dissipate the heat from the loop. To help remove any residual heat and balance out the case airflow, two additional EK-Vardar EVO 120ER Black BB fans are employed.
GPU & CPU Cooling
When it comes to the choice of the GPU, our options were limited, and a last-generation Nvidia® RTX 2080 Ti was selected. It's gilded with an EK-Quantum Vector RTX 2080-Ti RE and finished off with a black backplate for some extra cooling and style points! Luckily, our aim was on point and the motherboard mounted EK-Magnitude 115x Nickel + Plexi has perfectly aligned ports with the GPU water block. An EK-Quantum Magnitude Accent – Blue completes the look.
Fittings & Tubing
Pre-bent 90° 12mm Acrylic tubing and effective planning eliminates the need to bend any tubes by hand, making the entire process easier. All fittings are EK-Quantum Torque HDC 12 Black with added blue color rings for some much-needed contrast. Some of the trickier connections are made using the EK-Quantum Torque Rotary 90° Angled adapters.
Due to the component dimension variance, be it water blocks or the CPU socket position, some EK-Quantum Torque Rotary Offset Adapters might be required to achieve a similar look and feel.
Hardware used in this example build:
PC Case: NZXT 510Elite
Motherboard: Gigabyte Z390 Designare
Graphics Card: Nvidia GeForce RTX 2080 Ti (Reference design)
RAM: G.Skill Trident Z
Processor: Intel Core i9 9900K
Clone Trooper Build Accessories