QUICK ORDER UPLOAD TOOL
This tool allows you a quick and easy ordering of products in bulk.
1. Download template for quick order
Select your desired file format. After you download the file, open it. In the SKU column please enter SKU / EAN number and in the QTY column please enter desired quantity.

2. Upload your file
Click Choose File and select your file from the previous step. Click Submit and the system will generate the list of desired products you wish to order.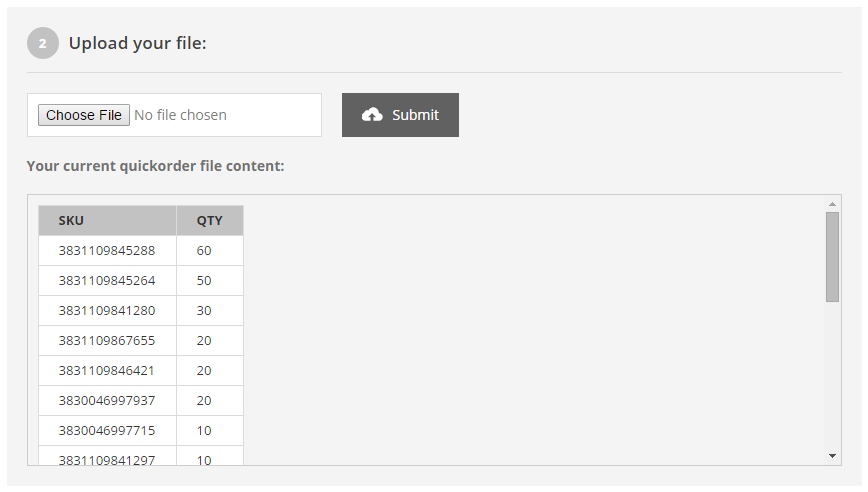 3. Add products into cart
Click Add all to cart. Green color will signal a successful cart insertion. Red color will signal a problem with added product with problem description. If you want to review your cart, click Show cart. If you want to proceed to checkout, click Proceed to checkout.