This product is no longer available.
The EK-Quantum Kinetic TBE series replaces our successful Xres Revo line.
Go to Quantum Kinetic
Podrobnosti
Visoko zmogljiv črpalkin pokrov (spiralni) za Laing D5 vodne črpalke z vgrajenim rezervoarjem. Ta pokrov izboljša hidravlično delovanje (do 15%) v primerjavi s tovarniškim pokrovom.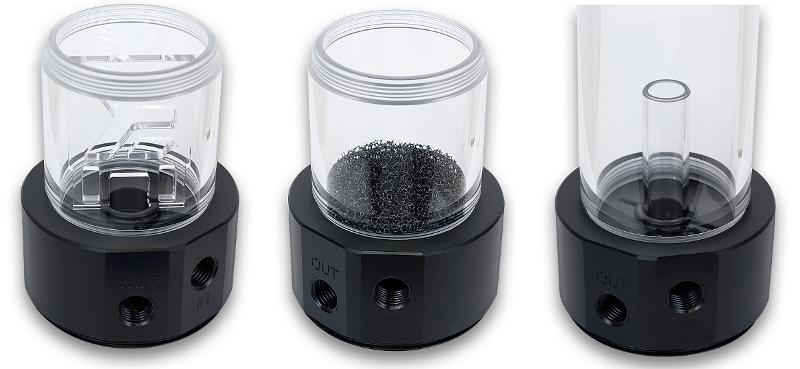 EK-XRES 100 Revo D5 lahko pritrdimo tudi z EK-UNI Pump Bracket (120mm FAN) - Regular ali Vertical. Ta nastevek lahko namestimo na katerikoli 120mm ventilator, ali na mesto, kjer so luknje v takšni razdalji.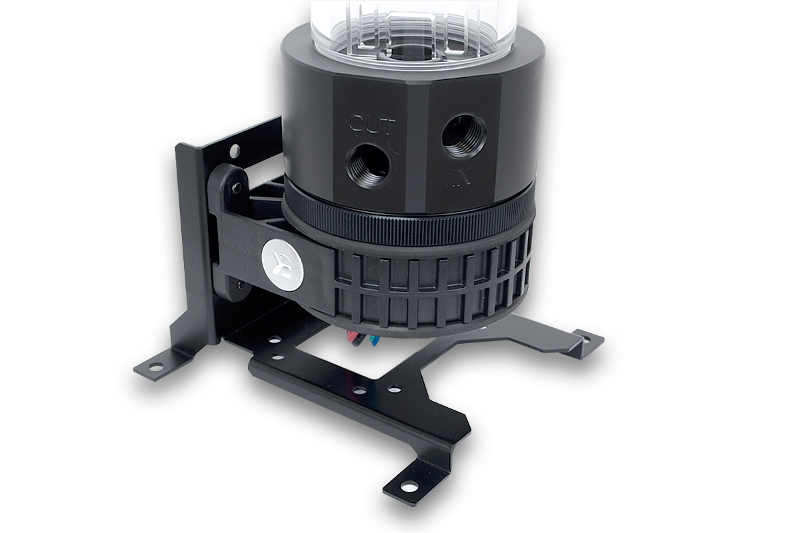 Tehnični podatki:
- Premer rezervoarja 60mm
- Volumen rezervoarja: ~ 125mL
- Višina enote (s črpalko): 150mm
- Razdalja med luknjami za pritrditev: 65x34mm

Vključuje:
- EK-XRES 100 Revo D5
- Pritrditveni mehanizem z gumo
- Nalepka za določanje lukenj
- Anti-vortex PU pena in 12mm OD plexi-steklena cev
- Navodila (angleški jezik)
Izdelano v Sloveniji!
OPOZORILO:
- Črpalka ni vključena!
PLEASE NOTE:
Pump is

not

included!
Compatible with any D5 pump motor.
This product should NOT be installed with any aluminum Fluid Gaming parts!
Odločeni za nakup izdelka?
Available Shortly
?
Expected date of availability will be added ASAP
Morda vas bodo zanimali naslednji izdelki