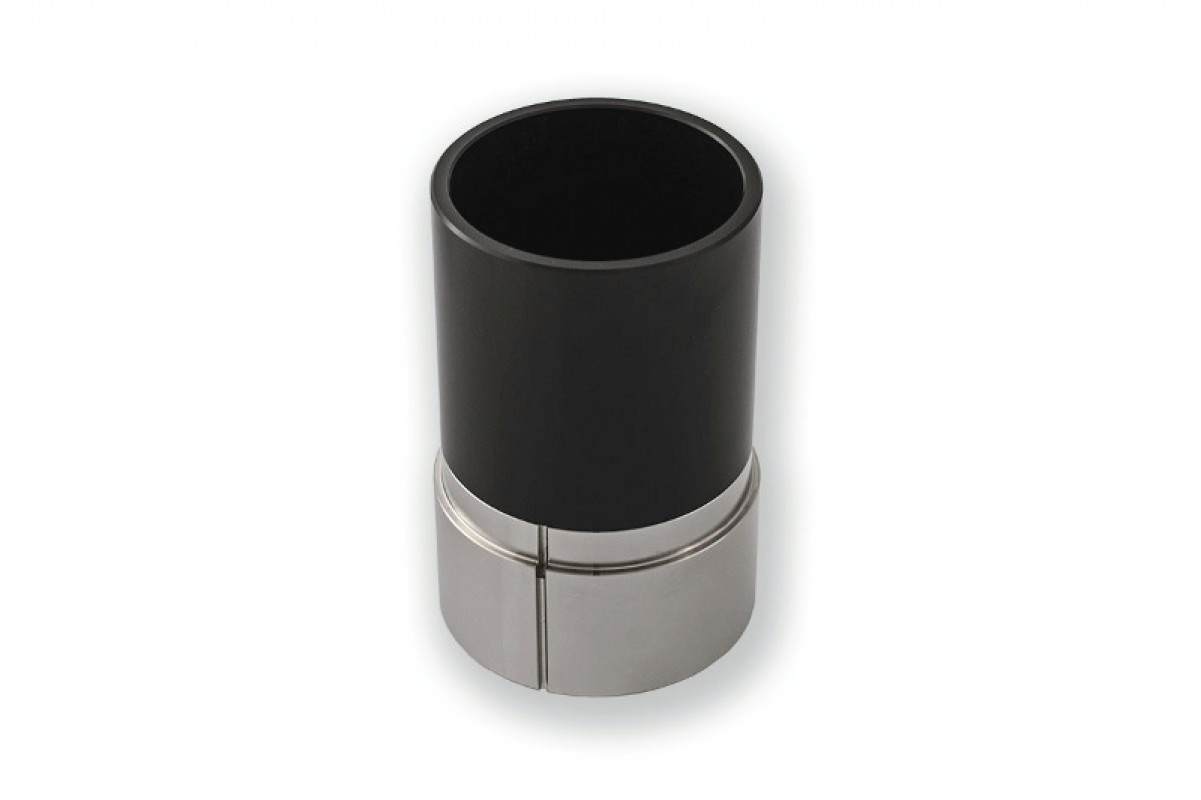 EK-SF3D Inflection Point EVO
Product EAN:
3831109857229
End of life
Financing Available
Split the purchase amount of 500 EUR/AUD/USD or more in up to 3 interest-free monthly payments with Splitit.
Details
EK-SF3D Inflection Point EVO is a high performance universal CPU liquid nitrogenevaporation cooler for competitive overclockers.
This product is a result of joint venture between Petri 'SF3D' Korhonen, legendary overclocker and extreme evaporation cooler designer from Finland, and EK design & engineering team. The product is made of electrolytic grade nickel plated copper in order to provide the necassery mass to even out the temperature fluctuation. Excellent weight to surface area ratio ensures confident controll over temperatures. Precise and rapid response at any working temperature is what this product is all about - even when cooling the hottest CPUs on the market. Top extension is made from black anodized high quality aluminium alloy.
The key feature that makes Inflection Point EVO evaporation cooler stand out from the pack is the new, socket specific revolutionary mounting system enclosure, making it easier for beginners to dive into the world of extreme overclocking while the veterans will surely appreciate the even clamping force.
EK-SF3D Inflection Point EVO key features:
- air-tight micro climate area inside the CPU evaporation cooler's hold-down enclosure
- perfect mount every time you install the evaporation cooler
- heating elements used to heat up the inside of the enclosure as well as the circuit board itself to keep the motherboard's VRM capacitors as warm as possible
- fast remount turn-around - it takes less than a minute to swap out a CPU - perfect for binning the best CPU
- improved contact surface fits Intel's concave IHS of the CPU pefectly thus further improving the performance of the unit
- less insulation needed than with any other solution on the market.
Testimonials:
| | |
| --- | --- |
| | "I was really pleased with the original SF3D Inflection Point because the pot was suited my needs - it was able to keep heavy loads while allowing fast response and accurate temperature control. The EK-SF3D Inflection Point EVO takes this a step further - the heavy loads and accurate control are still there, but the mounting kit is something every beginner should be thankful for. It takes years to find the best insulation method for each situation but the EVO simply solved that problem, allowing beginners and advanced users alike to bench in safe conditions for hours. Bonus - you get the same mounting pressure and the same TIM imprint every time, due to the fixed mounting system." |
- Tudor 'Monstru' Badica, MSI MOA World Champion of 2011
"SF3D Inflection Point EVO is small, handy and it makes multiple pot rig easier to set up. Despite its size it allows a very good temperature handling even under heavy load! The behavior of the pot is perfect for CPU with cold bug limit, such as the latest Intel Haswell. The mounting part was new to me, I was used to do it the classic way but the EK mounting system is very smart and easy for beginner. The best part is that with this system you always get a perfect contact between pot and CPU, you simply can't do it wrong!
Final thought : smart, efficient and innovative way to go extreme. Good job guys!"
- Adrien 'StrategosSan' Wendling, top world class overclocker
Technical data:
- capacity: 230mL
- weight (empty): 1470g
- operational range: -196°C to +80°C
Enclosed:
- EK-SF3D Inflection Point EVO
- Acetal hand-grip mounting nut with pre-installed 10W thin-foil heater
- Gelid GC-Extreme 3.5g thermal grease
Made in Slovenia - EU!
Heaters made in Hong Kong - PRC.
CAUTION:
For expert users only! Do not touch exposed metal with bare hands! Danger of severe frost burns due to extreme cold.

Use in a well ventilated area!

Do not use with liquid oxygen!
PLEASE NOTE:
CPU evaporation cooler only! Please order socket-specific mounting mechanism separately!

Evaporation cooler is being shipped dissasembled; user needs to join the aluminium extension to the core by himself.

Insulation material is not included! Art eraser insulation method is not recommended. EK recommends either vaseline coat insulation method or using neoprene sheets.

Thermal probes (wire sensors) are not included!
Decided to buy this product?