EK-Quantum Power Kit Velocity² 240 Series
The EK-Quantum Power Kit Velocity² 240 Series is the ultimate, D-RGB, fully customizable liquid cooling kit, featuring EK's latest flagship CPU water block and premium EK-Quantum Surface radiators. All liquid cooling products in this kit share the same EK Quantum design and are tailored for users seeking the most powerful and most efficient water cooling solution for their high-end PCs.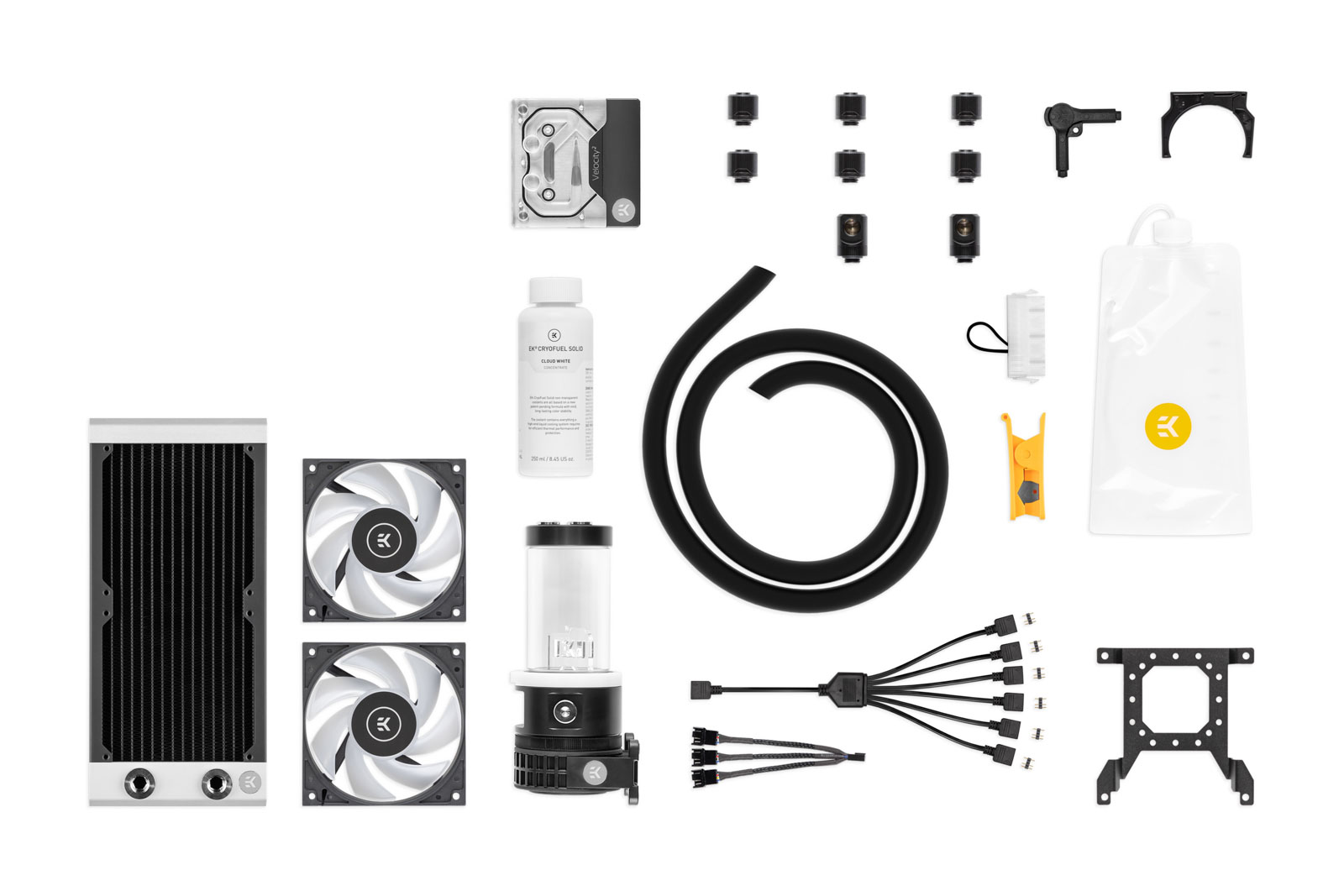 With no fuss or time-consuming browsing, start by selecting the appropriate CPU water block for your CPU socket, then move on to the desired Surface radiator version, color and finish of Torque fittings, Vardar fan types, and so on. Our system will automatically fill your cart with all the necessary components to assemble your water cooling loop without worrying about finding the right combination of compatible products or forgetting some essential parts.
Items Included in EK-Quantum Power Kit Velocity² 240 Series