Details
Our products keep your computer cool, now let us keep you warm! In collaboration with Stanley & Stella, we are bringing you exclusive EK Hoodie, made from high qulity organic cotton. By using organic cotton we drastically reduce the use of water (because we need it for our liquid cooling).
There's no use of GMO's and the result is also a softer cotton that you can directly feel on your skin when you wear it. EK Hoodie is very soft and comfortable.

Stanley & Stella was conceived from a belief that the textiles industry has to start acting a lot more responsibly. From raw materials to the finished product, shipping, marketing, we are sustainable together.
Fair Wear Foundation is an independent, non-profit organisation that works with companies and factories to improve labour conditions for garment workers.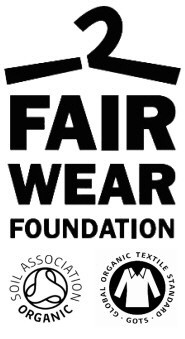 Decided to buy this product?