Good fittings are your building blocks!
It really doesn't get any simpler than this! Good fittings are the building blocks for your custom loop liquid cooling and that is why we are offering a whopping 40% discount on all fittings if you pair them up with an EK-Supremacy EVO CPU water block! Pick one of the special models of the EK-Supremacy EVO CPU water block, fill your cart with fittings and apply the code Fittings4all at checkout to activate the deal!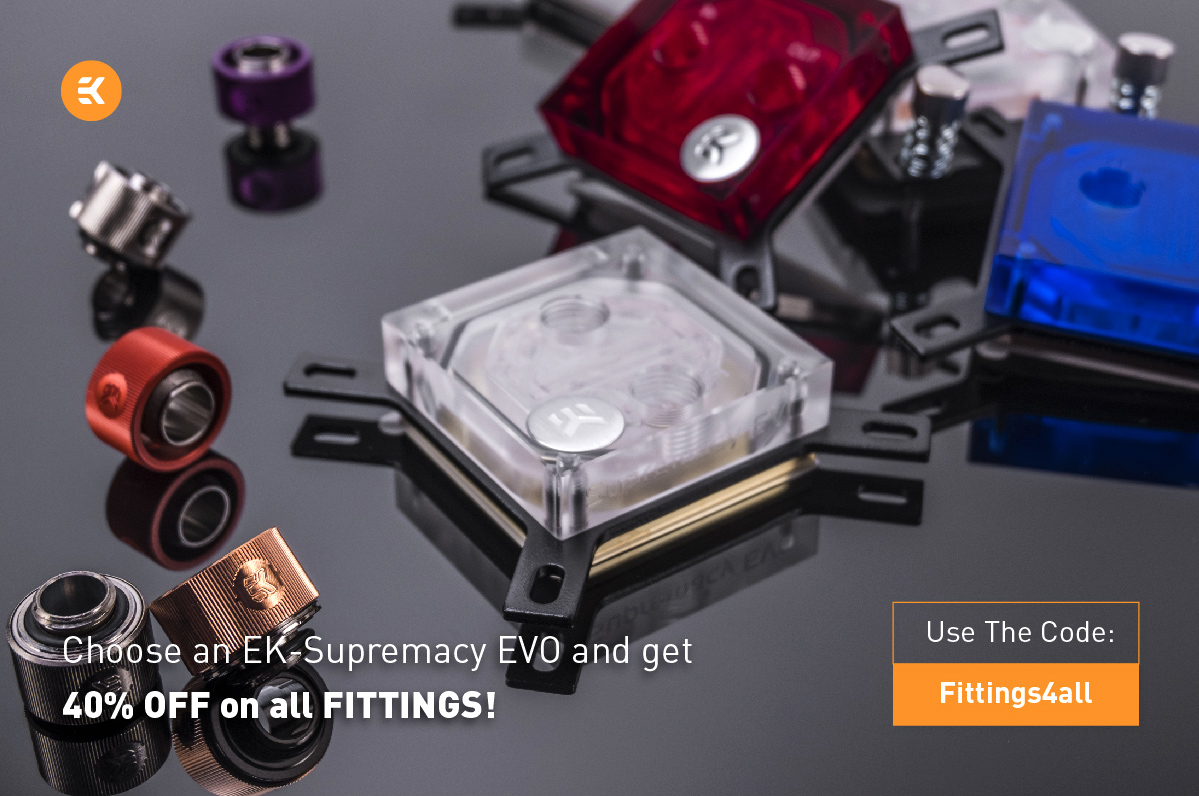 The discount applies only to fittings! (EK-HFB Fittings, EK-ACF Fittings, EK-HD Adapters and EK-HDC Fittings). The promotion is valid until Sunday, 24th of June 2018. The promotion applies only if you pick one of the EK-Supremacy EVO blocks that are in the promotional category. The discount is applied only to the Subtotal value!
Enjoy!