EK To Present Its Latest Water Cooling Innovations at EK EXPO and CES 2023
Deli na spletnih omrežjih:
EK®, the leading premium liquid cooling solutions provider, will once again be present at the world's biggest tech show, CES 2023, on-site and online. The event, which is held in Las Vegas, NV, is the perfect platform for EK to exhibit its latest liquid cooling solutions and collaborative projects to tech enthusiasts from around the globe.
As an industry-renowned name, EK is committed to broadening its water-cooling portfolio while making solutions that are user-friendly, powerful, and performance-focused. Customers are at the heart of EK's product design, which makes CES such an important opportunity to present its latest products directly to end-users.       
At CES 2023, EK will present its next-generation products on-site in the Horizon Suite of Mandalay Bay Resort and Casino on January 5-6, 2023. The displayed products are meant for a wide audience, starting with custom loop liquid cooling and pre-built liquid-cooled PCs, all the way to powerful liquid-cooled workstations and other enterprise-grade solutions. For media and partner meetings on any of the aforementioned topics, please contact EK via email at [email protected].
For those who are not able to attend CES 2023 but are interested in EK's consumer range of products, the company has yet again prepared its EK EXPO online event to showcase some of its latest products. The EK EXPO CES 2023 will go live on January 5th at 07:00 pm (CET) / 10:00 am (PST) on EK's official YouTube channel. 
Those who will attend CES 2023 on-site will be able to see the exhibition of the latest EK Quantum products, both standalone and inside some stunning, fully custom liquid-cooled builds.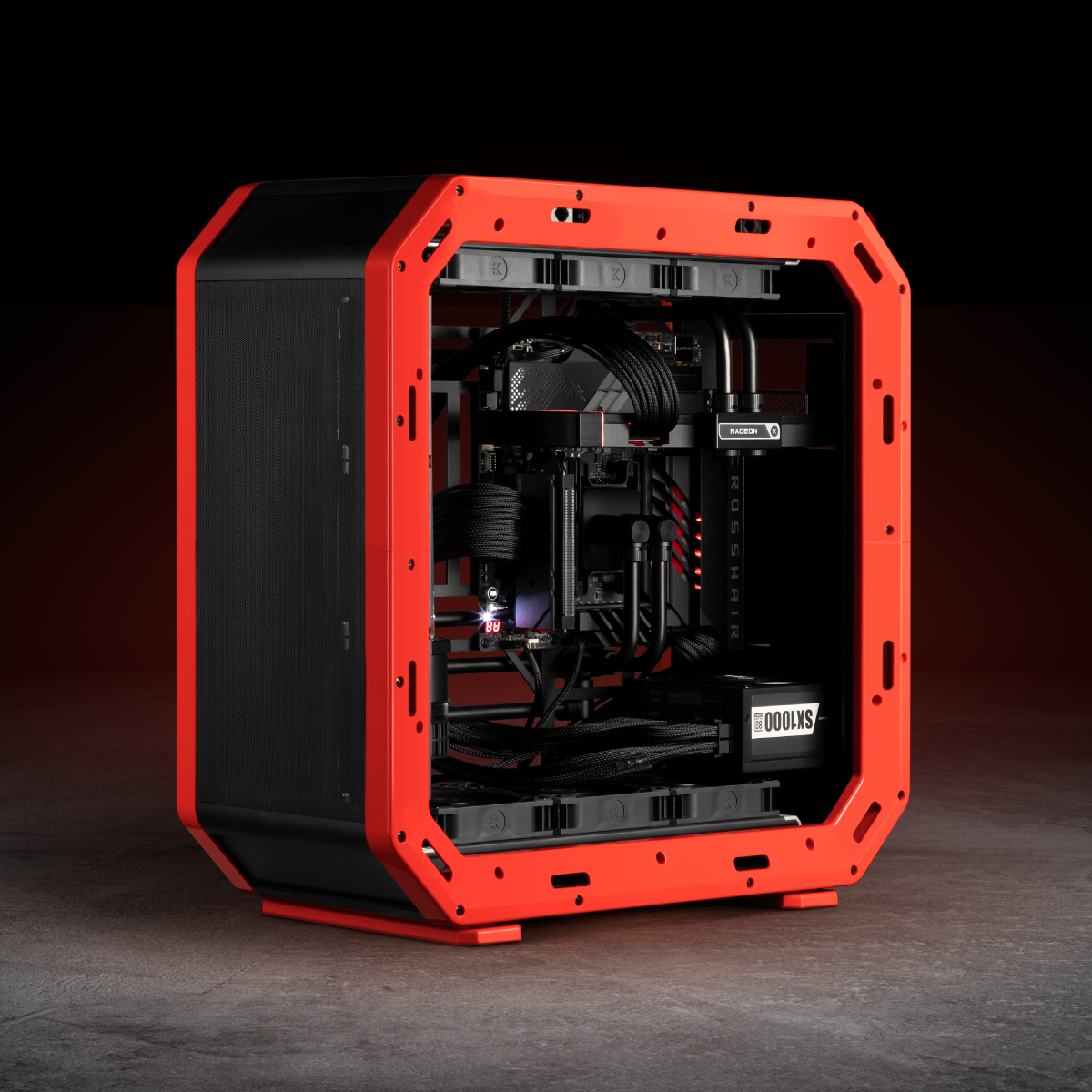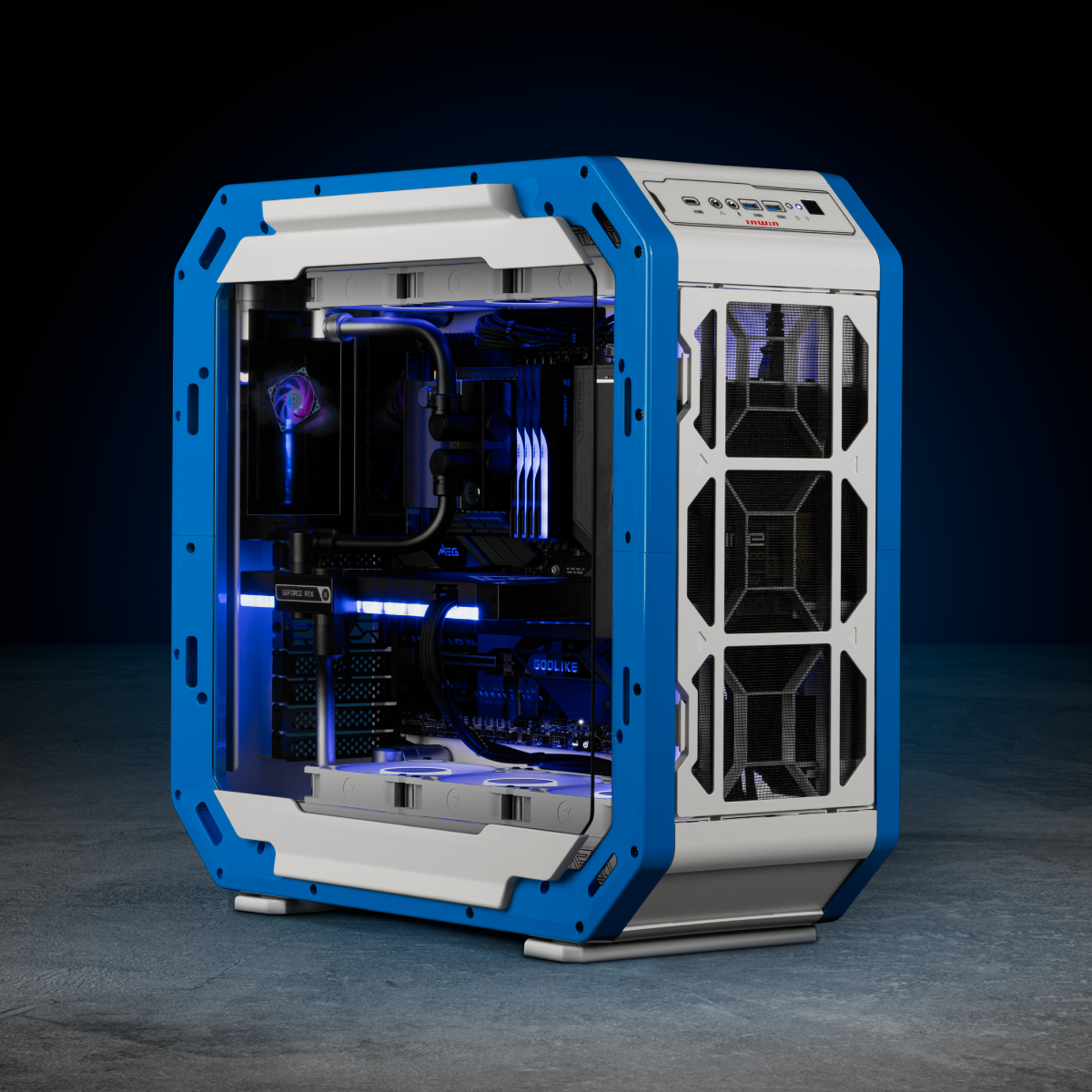 EK Fluid Gaming
For those more interested in pre-built, water-cooled gaming PCs, EK is proud to announce the all-new 2023 lineup of EK Fluid Gaming PCs, featuring the latest gaming hardware outfitted with flagship EK Quantum liquid-cooling solutions. EK's Fluid Gaming PCs offer premium aesthetics, low temperatures, and maximum gaming performance straight out of the box. Along with the new range of custom liquid-cooled gaming PCs, EK is also updating its AIO Battle lineup of gaming PCs to include the latest gaming hardware such as the new EK-Nucleus LUX AIO, Intel® 13th Gen CPUs, AMD® Radeon™ RX 7900 XTX and Nvidia® GeForce RTX™ 4070 Ti 12GB GPUs.
If you are interested in seeing the new range of EK Fluid Gaming PCs in person, visit EK at Mandalay Bay during CES 2023.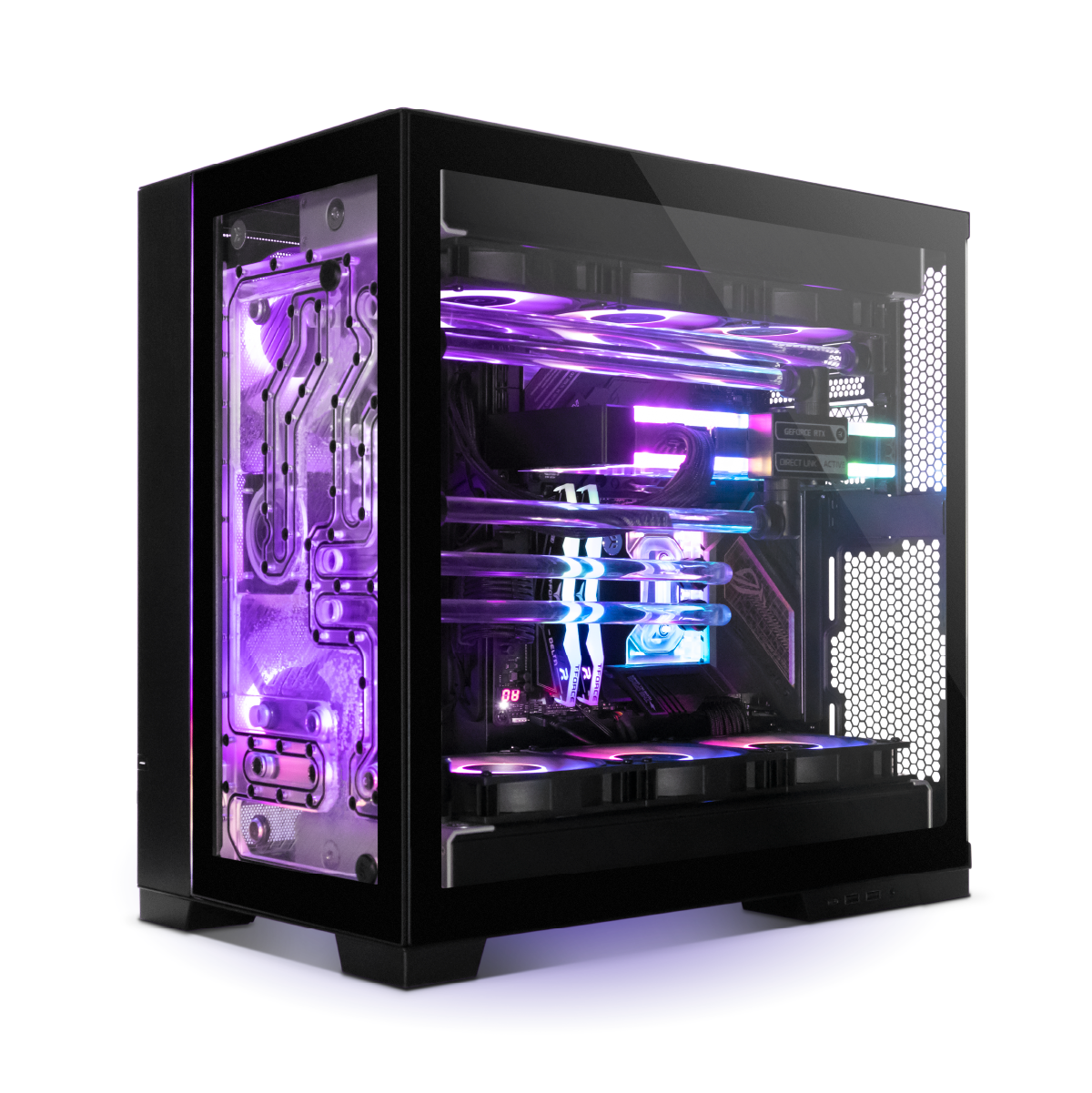 Dragon's Blood Gaming PC (i9-13900K | RTX 4090)
EK will also be introducing the brand new Fluid Gaming Dragon's Blood PC, its first fully liquid-cooled gaming PC with an inverted ATX layout. Inside, you'll find a water-cooled Nvidia GeForce RTX 4090 24GB and Intel i9-13900K, fitted with EK-Quantum Velocity² CPU water block and Vector² GPU D-RGB water block for low temps and maximum FPS in the latest 4K AAA titles.
Built inside the Lian Li PC-011D EVO, Dragon's Blood showcases an EK-Quantum Reflection² distribution plate with an integrated D5 pump and custom CNC-machined nickel-plated pump cover, complete with dual Quantum Surface P 360 radiators.
The EK-Fluid Gaming Battle 165 is EK's first gaming PC that comes with the new Nvidia GeForce RTX 4070 Ti 12GB GPU. Built on the latest Ada Lovelace architecture by Nvidia, this PC offers amazing 4K gaming performance with exclusive DLSS 3 to ensure smooth gameplay and maximum FPS. Inside the Battle 165, you'll find a premium ASUS ROG Strix X670-E motherboard and AMD Ryzen™ 9 7900X CPU fitted with a tailor-made EK AIO liquid-cooling solution.
EK Fluid Works
The Enterprise division of EK has also been busy preparing updated products with the latest hardware available on the market. In the EK Suite, you will be able to see several Fluid Works Compute series products. The EK-Fluid Works Compute Series X7000-RM is the star of the show, and this time, it can support up to six (6) RTX 4090 GPUs in a single system. What customers will find interesting is that it's fully self-contained and modular, independent of any facility water – a true drop-in replacement for air-cooled servers. It is the only GPU-accelerated server to support six RTX 4090s. It can also house up to seven RTX 3090/3080s and keep them below 50°C even under extended loads. Of course, it supports the top tier of data center and enterprise GPUs such as Nvidia A100 80GB, RTX A6000, and RTX A5000 (possibly A5500 – EK is still working tirelessly to keep the systems up to date).
The EK-Fluid Works Compute Series X7000 is a beast of a workstation that sports nearly the same hardware as the previous X7000-RM, only in a standalone desktop/deskside solution that is better optimized for silent work.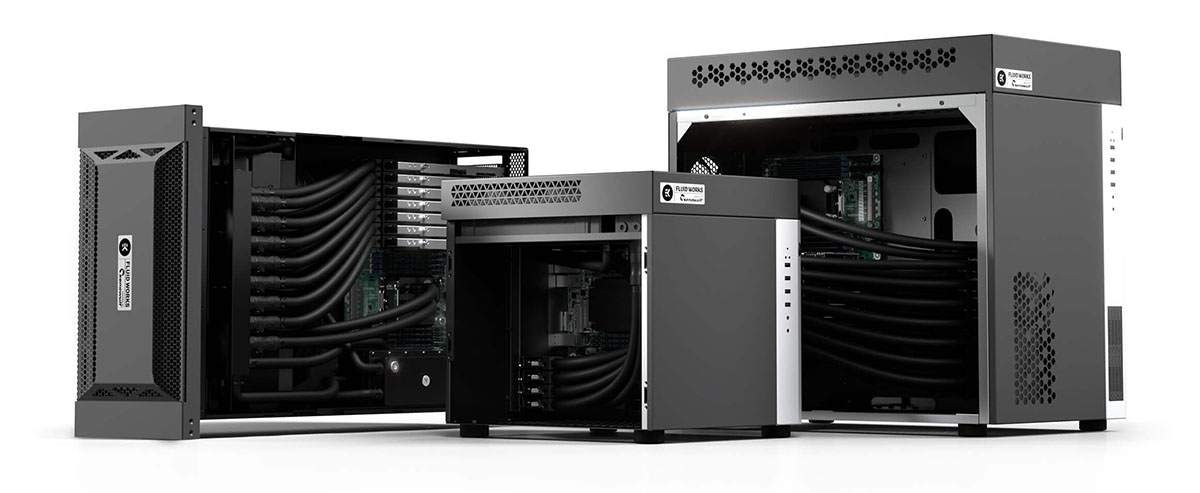 Another novelty that visitors will be able to see is EK-Fluid Works Compute Series X7000-C, an upcoming solution that comes in a very compact frame but not lacking in cooling or computing power. For now, it can house a single powerful CPU like 2nd and 3rd-Gen AMD EPYC™, and it supports up to four (4) GPUs, be it professional or consumer cards. X7000-C also utilizes triple 280mm, 60mm thick radiators for optimal cooling and silent operation. The chassis and fan controllers are custom-built by EK and Xenowulf, while the cooling is, again, fully self-contained.
The EK Fluid Works team plans to create the support for the latest hardware from AMD and Intel, meaning AMD EPYC Genoa (with and without 3D V-Cashe) and Intel Xeon Scalable Sapphire Rapids CPUs in single and dual CPU configurations. They are already working to have a CPU water block ready for the launch of the Intel Xeon chip on January 10, 2023.
Next-Gen Flat PC
EK's Enterprise division has already been working closely with some automotive leaders, but they are always eager to form new partnerships in every industry, including autonomous and unmanned aerial vehicles. Their next-gen small form factor workstation is designed for and used by autonomous vehicle software developers. It's a reliable, compact, and robust computing station that can be easily carried inside a car trunk or cabin. Its liquid cooling solution cools all critical computing components during demanding workloads, high ambient temperatures, and vibrations.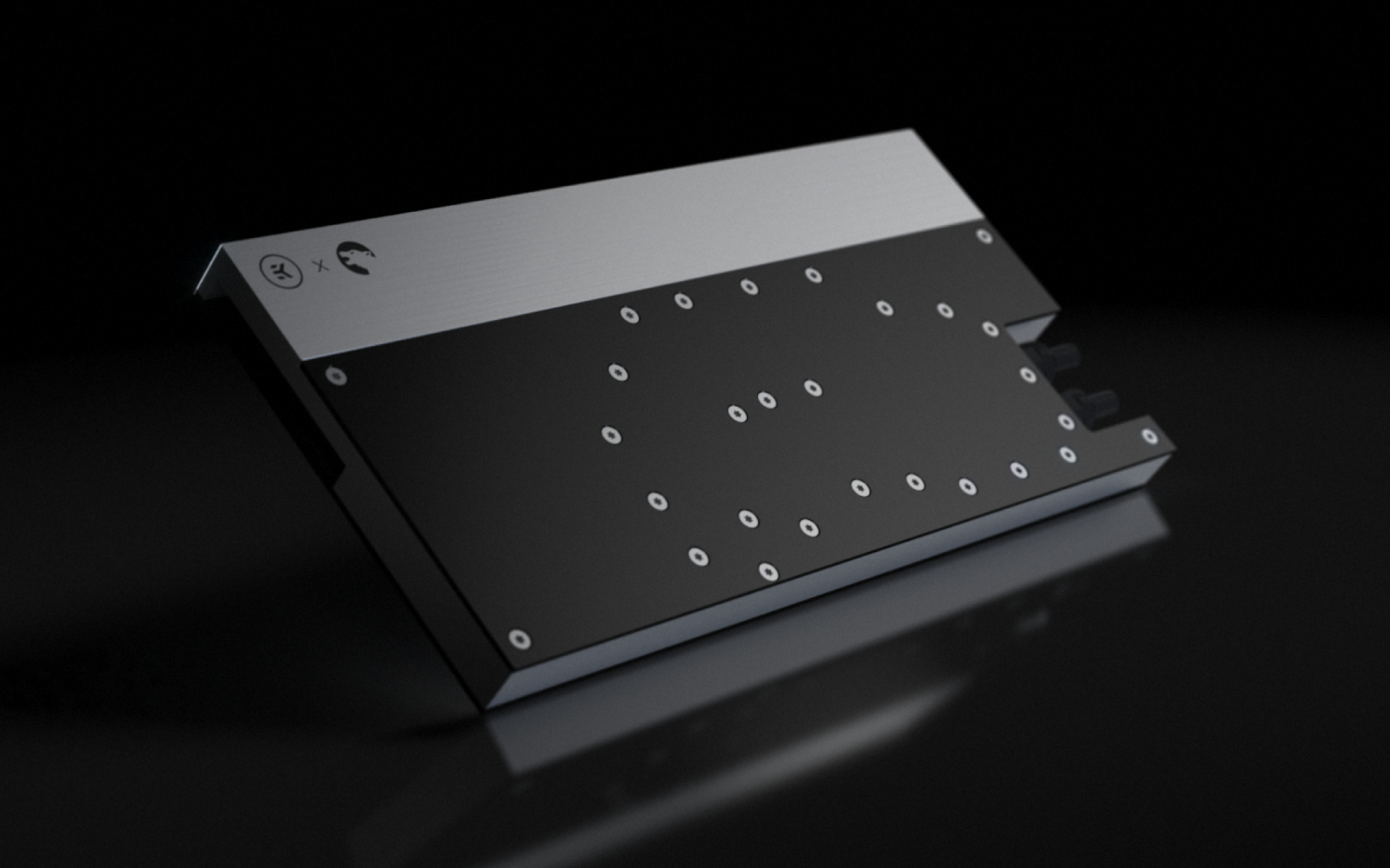 If all of that sounds interesting, make sure to visit EK's Suite at Mandalay Bay and witness the liquid cooling innovation in person.
Deli na spletnih omrežjih: