EK to Support Intel's New 4677 Socket Xeon CPUs With EK-Pro Water Blocks
EK®, the leading liquid cooling gear manufacturer, is announcing the availability of two high-performance liquid cooling solutions for the Intel® "Sapphire Rapids" processor family. These single-socket LGA 4677 water blocks are specifically designed to cool the 4th Gen Intel Xeon® Scalable CPUs that are optimized for advanced workstation professionals and go up to 60 cores.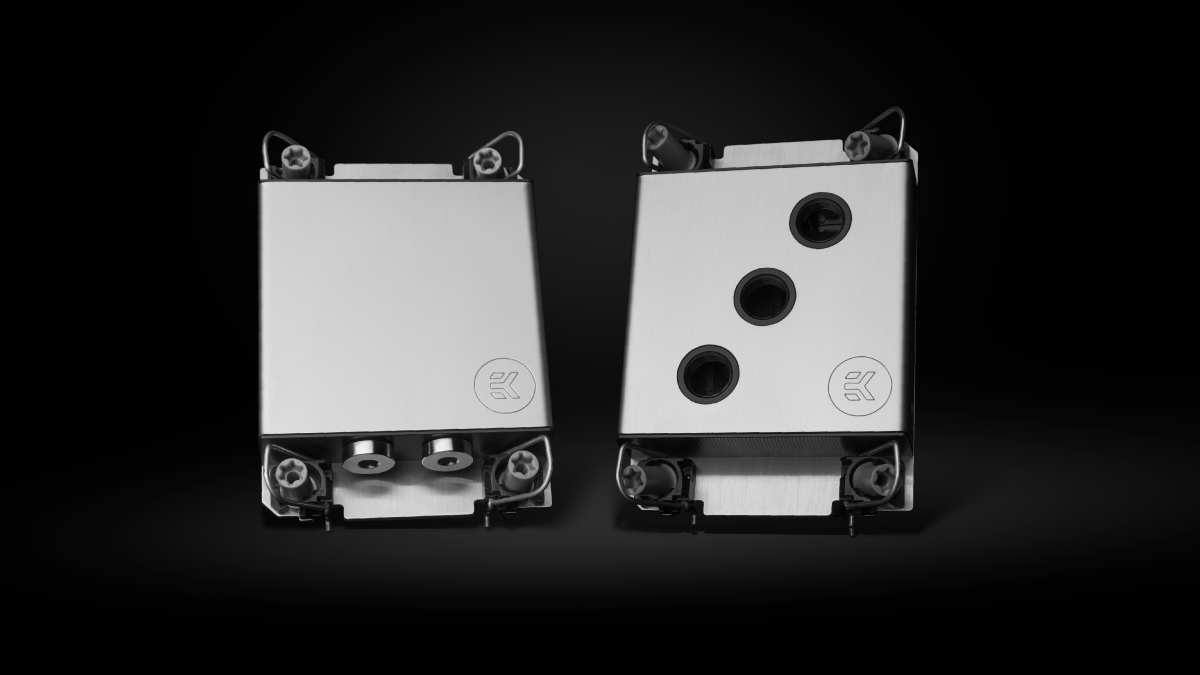 EK is quite experienced with demanding needs of heavily threaded, I/O intensive workloads across the industries like Architecture, Engineering and Construction, Media and Entertainment, and Artificial Intelligence and Machine Learning. This enabled them to create the EK-Pro CPU WB 4677, a water block designed to provide sufficient thermal headroom to maximize the performance benefits of Intel Turbo Boost Technology while maintaining healthy processor operating temperatures. EK aimed to create a liquid cooling solution that enables customers to operate at peak performance unrestricted by any thermals.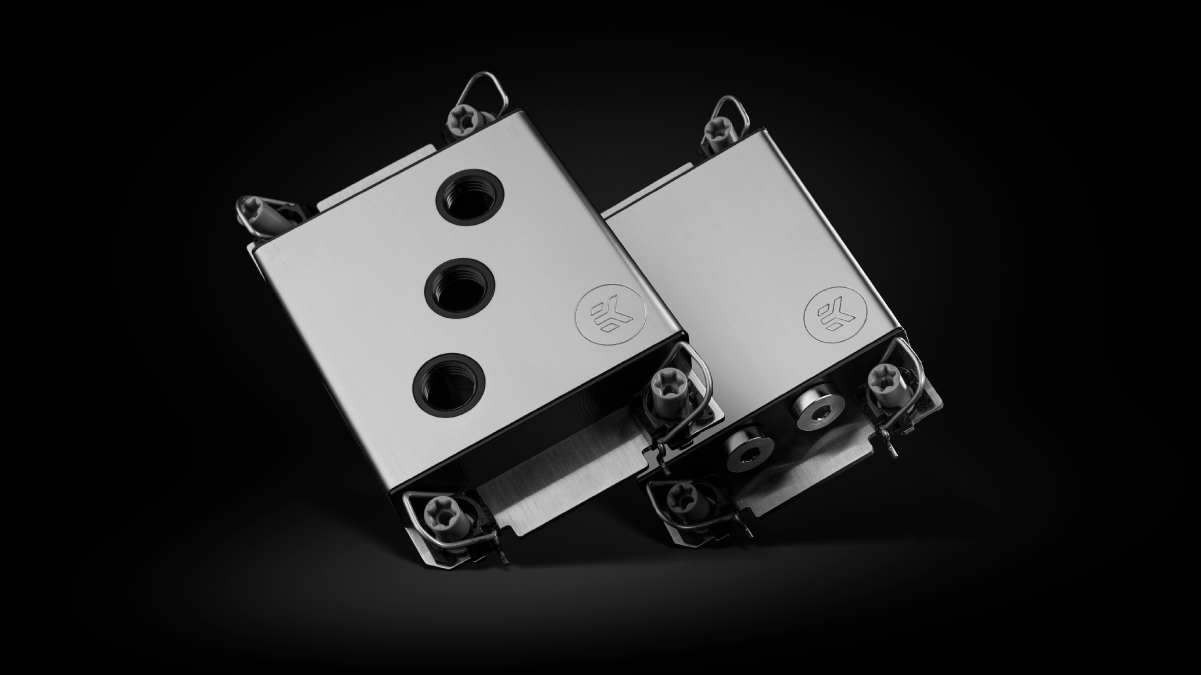 EK-Pro CPU WB 4677 Ni + Acetal
This is a dedicated workstation-grade water block for Intel LGA 4677 processors. The EK-Pro CPU WB 4677 Ni + Acetal water block features a total of 3 standard G1/4″ threaded ports located on the top of the water block and is intended for workstations and taller server racks.

EK-Pro CPU WB 4677 Rack Ni + Acetal
The EK-Pro CPU WB 4677 Rack Ni + Acetal is a dedicated server-grade water block with 1U rack compatibility. Developed explicitly for Intel® LGA 4677 processors, it features 4 G1/8″ ports split into two sides for easier tube management and ultimate compatibility with low-profile racks. 

Availability and Pricing
The EK-Pro CPU WB 4677 water blocks are made in Slovenia, Europe, and are available for pre-order through the EK Webshop. These products are expected to ship out in mid-January 2023. The table below shows the manufacturer's suggested retail price (MSRP), VAT included. 
About EK®
EK® is a premium liquid cooling solutions provider bearing the name of its founder Edvard König. The brand started with one man's enthusiasm and his first ventures into water cooling back in 1999. Officially founded in 2003, the company is considered an early pioneer in PC liquid cooling. It quickly became synonymous with innovative product design, quality engineering, and premium aesthetics, gaining a reputation among PC enthusiasts for transforming ordinary computers into extraordinary machines.
From its humble beginnings more than two decades ago, EK steadily grew to become the global leader in developing and manufacturing high-end liquid cooling solutions for the end-user and various industrial applications. 
Today, EK is the most comprehensive provider of premium, high-quality custom liquid cooling loop products, expanding its portfolio to AIO coolers, plug-and-play gaming PCs, and professional workstations.
EK has also become a trusted expert and partner for many of the industry's top names and various computer technology brands. In collaboration with many partner companies, EK co-designs, co-develops, and co-brands solutions that push performance boundaries through liquid cooling. 
With continuous research and innovative design, EK constantly strives to bring the best possible liquid cooling experience to its customers worldwide.