EK Intros Pro Series Preformed Reinforced Tubing For Hard to Reach Components
Deli na spletnih omrežjih:
EK®, the leading computer cooling solutions provider, is expanding its soft tubing portfolio with a new tubing option from the EK Pro line. The latest product, EK-Pro Tubing 10/17mm Reinforced EPDM Preformed 45°/90° – Black, as the name suggests, is a water-cooling tube made of reinforced EPDM (ethylene propylene diene monomer) rubber. While EPDM tubing is generally soft, this solution is reinforced with nylon to form a semi-hard tube with one 45 and one 90-degree angle. It is excellent for locations that aren't easily accessible, where a sharp bend would likely create a kink in regular tubing. It comes with a plastic insert and clamps to secure an inter-tube connection.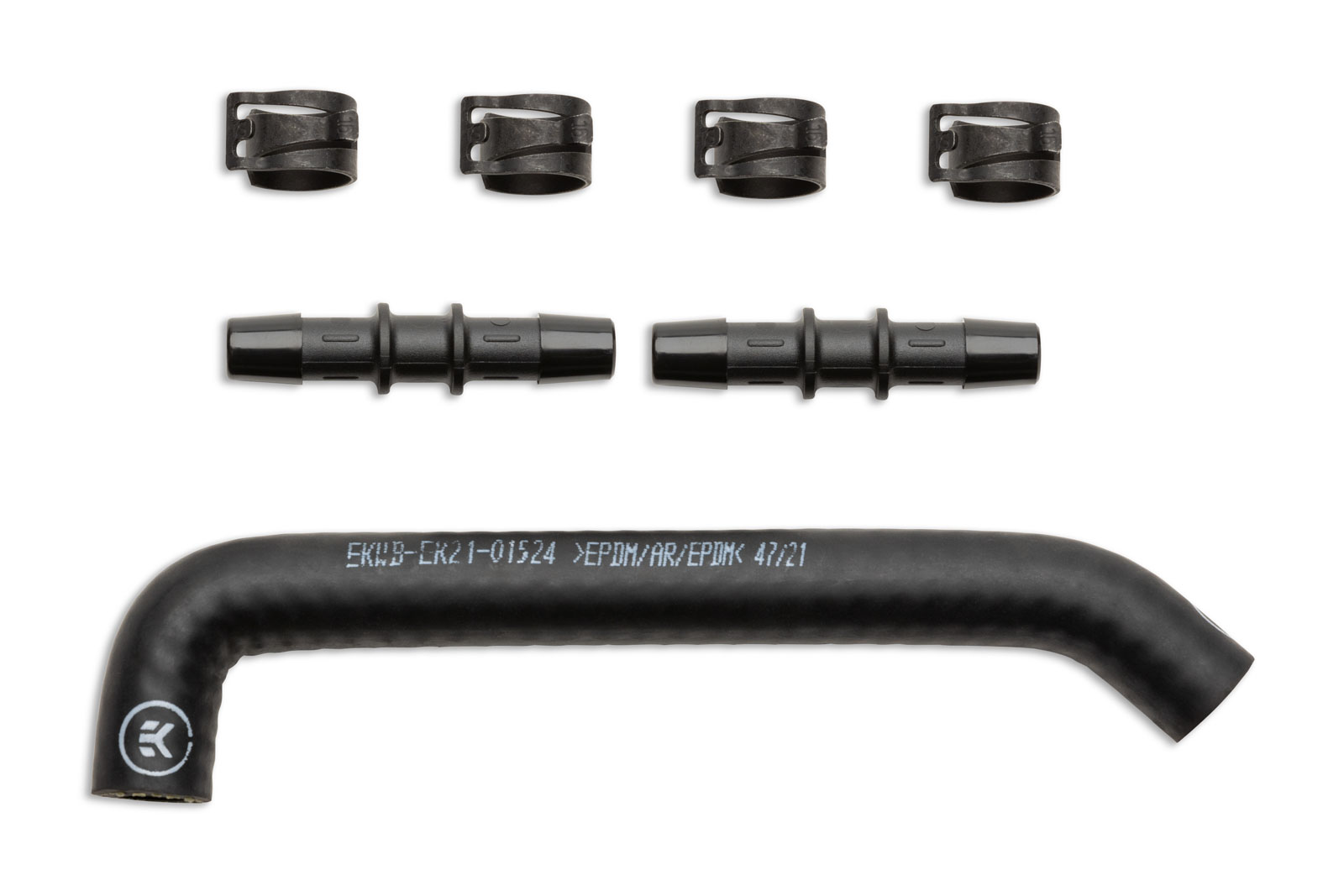 EK-Pro Tubing 10/17mm Reinforced EPDM Preformed 45°/90°
This durable matte black tubing is designed to withstand harsh conditions for very long periods. It offers an exceptional lifespan as it can resist UV, ozone, and heat exposure for many years, while its thick rubber walls prevent the coolant from evaporating. Special nylon reinforces the tube wall, preventing kinks and allowing the preformed angle shape. It can be cut if only a piece of it will be used, depending on user requirements.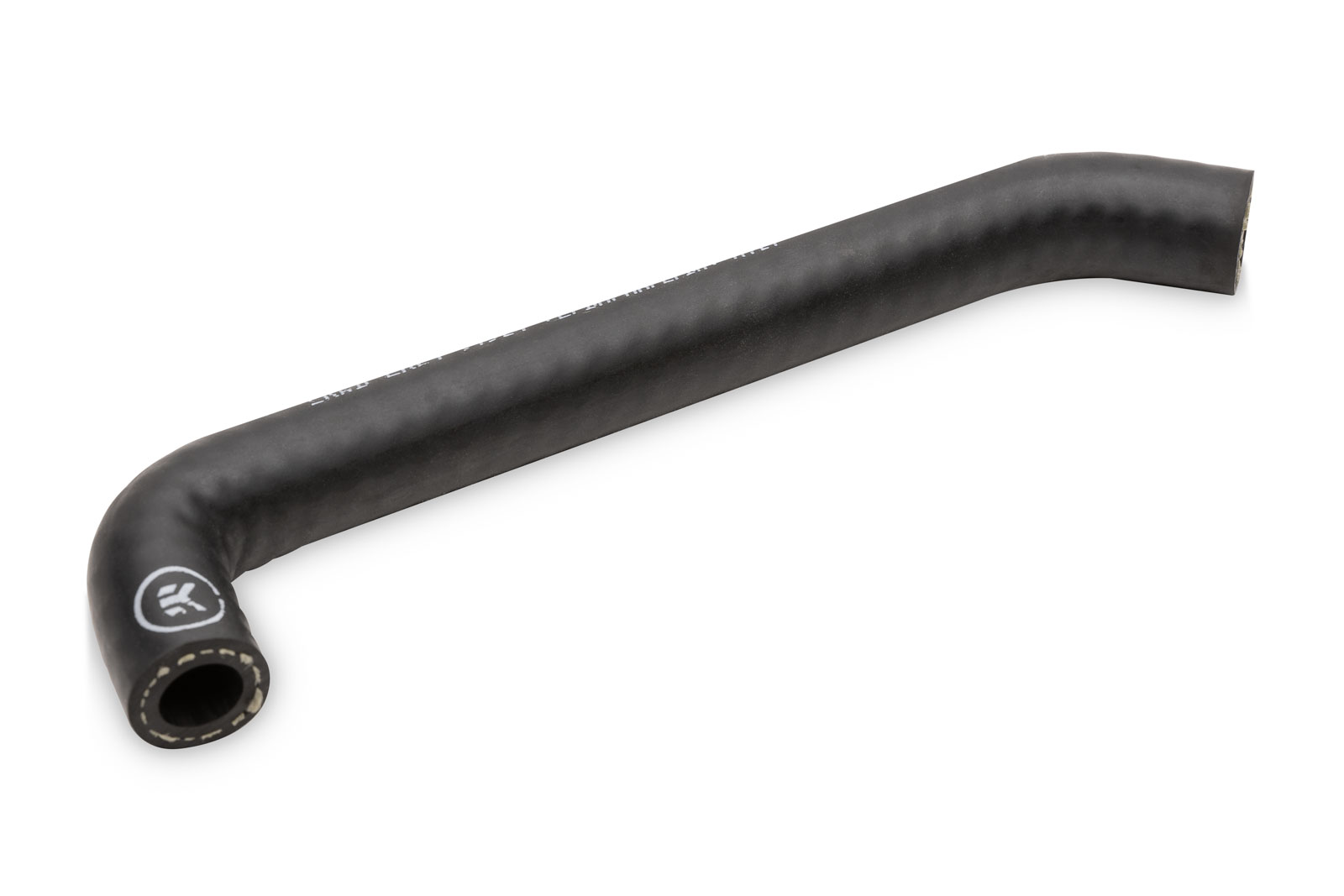 EK-Pro Tubing 10/17mm Reinforced EPDM Preformed 45°/90° can also be used to make an interconnection between two soft tubes, as it comes with two plastic inserts that can be put inside both ends of the preformed tube and ends of another soft tube. For example, if a flow indicator was used and removed, this piece of tubing could bridge the gap between two ends of the soft tube. Plastic clamps are also provided to secure the tubing. 

Unlike most PVC and PUR tubing, this high-quality EPDM rubber tubing from EK ensures long-lasting operation and doesn't suffer from a plasticizer leaching effect that can cause blockage (gunking) in your liquid cooling loop. It is guaranteed to be hassle-free even in the long run, which is something other PVC or PUR tubes cannot offer.
Availability and Pricing
The EK-Pro Tubing 10/17mm Reinforced EPDM Preformed 45°/90° is manufactured in Italy, Europe and is available for order through the EK Webshop. The table below shows the manufacturer-suggested retail price (MSRP), VAT included.
Deli na spletnih omrežjih: